Mahyar, hombreVisto por última vez: ayer por la noche
1

6

1

9

0

4

scrobblings desde 14 Ene 2008
2.333 temas favoritos | 8 mensajes | 3 listas de temas |

3.567 notas
| | | | | | |
| --- | --- | --- | --- | --- | --- |
| | | Dire Straits – Brothers in Arms | | | Hace 12 horas |
| | | Dire Straits – On Every Street | | | Hace 12 horas |
| | | Dire Straits – Brothers in Arms | | | Hace 12 horas |
| | | Dire Straits – On Every Street | | | Hace 12 horas |
| | | Dire Straits – Brothers in Arms | | | Hace 12 horas |
| | | Dire Straits – On Every Street | | | Hace 12 horas |
| | | Dire Straits – Brothers in Arms | | | Hace 12 horas |
| | | Dire Straits – Brothers in Arms | | | Ayer 11:52pm |
| | | Dire Straits – On Every Street | | | Ayer 11:47pm |
| | | Dire Straits – Brothers in Arms | | | Ayer 11:42pm |
| | | Dire Straits – Brothers in Arms | | | Ayer 11:12pm |
| | | Dire Straits – On Every Street | | | Ayer 11:08pm |
| | | Dire Straits – On Every Street | | | Ayer 11:08pm |
| | | Dire Straits – Brothers in Arms | | | Ayer 11:03pm |
| | | Dire Straits – On Every Street | | | Ayer 10:58pm |
Ver más

Feeds
| | | | | |
| --- | --- | --- | --- | --- |
| 1 | | | | |
| 2 | | | | |
| 3 | | | | |
| 4 | | | | |
| 5 | | | | |
| 6 | | | | |
| 7 | | | | |
| 8 | | | | |
| 9 | | | | |
| 10 | | | | |
| 11 | | | | |
| 12 | | | | |
| 13 | | | | |
| 14 | | | | |
| 15 | | | | |
| 16 | | | | |
| 17 | | | | |
| 18 | | | | |
| 19 | | | | |
| 20 | | | | |

Feeds
Conóceme
I love terrible ideas.
War Games!
We have to go back, Kate!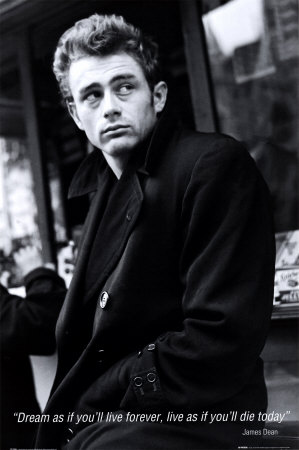 Too fast to live, too young to die, bye-bye
Young Audrey Hepburn
Beautiful, Beautiful, Beautiful Kate Winslet.
Women! What can you say? Who made 'em? God must have been a fuckin' genius. The hair... They say the hair is everything, you know. Have you ever buried your nose in a mountain of curls... just wanted to go to sleep forever? Or lips... and when they touched, yours were like... that first swallow of wine... after you just crossed the desert. Tits. Hoo-ah! Big ones, little ones, nipples staring right out at ya, like secret searchlights. Mmm. Legs. I don't care if they're Greek columns... or secondhand Steinways. What's between 'em... passport to heaven. I need a drink. Yes, Mr Sims, there's only two syllables in this whole wide world worth hearing: Pussy. Hah! Are you listenin' to me, son? I'm givin' ya pearls here.
-- Lt. Col. Frank Slade (Scent of a Woman - 1992)
-"The greatest tragedy in mankind's entire history may be the hijacking of morality by religion."
--Sir Arthur C. Clarke (1917-2008)
This music is a revelation.
In memory of Richard William Wright (1943 - 2008) , thanks for being an integral part of my life, see you on the dark side Rick.
The One, Forever The Rocket Man! Sir Elton
Jefferson Airplane Loves You
I'm tired, i'm weary, I could sleep for a thousand years... Nico (1938 - 1988)