??, 39, hombre, Estados UnidosVisto por última vez: ayer por la noche
9

1

4

6

1

scrobblings desde 26 May 2011
3.574 temas favoritos | 4 mensajes | 0 listas de temas |

4.497 notas

Feeds
| | | | | |
| --- | --- | --- | --- | --- |
| 1 | | | | |
| 2 | | | | |
| 3 | | | | |
| 4 | | | | |
| 5 | | | | |
| 6 | | | | |
| 7 | | | | |
| 8 | | | | |
| 9 | | | | |
| 10 | | | | |
| 11 | | | | |
| 12 | | | | |
| 13 | | | | |
| 14 | | | | |
| 15 | | | | |
| 16 | | | | |
| 17 | | | | |
| 17 | | | | |
| 19 | | | | |
| 19 | | | | |
| 19 | | | | |
| 22 | | | | |
| 23 | | | | |
| 23 | | | | |
| 23 | | | | |
| 23 | | | | |
| 23 | | | | |
| 23 | | | | |
| 23 | | | | |
| 23 | | | | |

Feeds
| | | | | | |
| --- | --- | --- | --- | --- | --- |
| 1 | | | | | |
| 2 | | | | | |
| 2 | | | | | |
| 4 | | | | | |
| 5 | | | | | |
| 5 | | | | | |
| 7 | | | | | |
| 7 | | | | | |
| 9 | | | | | |
| 9 | | | | | |
| 11 | | | | | |
| 11 | | | | | |
| 13 | | | | | |
| 14 | | | | | |
| 14 | | | | | |
Conóceme
Thanks for stopping by my page, feel free to have a look around and leave a shout if you like.
Click the pics below to find the group pages I participate in
For this week's featured album I'll be spinning Cream's Disraeli Gears
I like music, some of it you may like, some of it you might not, feel free to leave me a shout, cheers!
Here is a list of the vinyl that I've collected so far, nothing quite like digging through stacks of used records looking for that rare treasure, then you get to go home and pour yourself a glass of wine and enjoy the tunes.
Vinyl Collection
I also enjoy going to concerts, live music is the bees knees! Check out my list of shows:
Concert List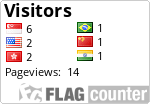 tlukes123's top albums (week)
1. Katatonia - Viva Emptiness (34)
2. Sara Evans - Slow Me Down (33)
3. Pink Floyd - Echoes: The Best of Pink Floyd (29)
4. Jimi Hendrix - Axis: Bold As Love (26)
5. Gretchen Wilson - Right On Time (26)
6. Pink Floyd - The Wall (25)
7. Bruce Springsteen - High Hopes (25)
8. Radiohead - OK Computer (24)
9. Tristen - Caves (22)
10. W.E.T. - One Live - In Stockholm (21)
11. Tiffany - Tiffany (20)
12. The Doors - Live at the Bowl '68 (19)
13. Pink Floyd - Ummagumma (17)
14. Led Zeppelin - Led Zeppelin IV (16)
15. Pink Floyd - Delicate Sound of Thunder (15)
Actividad reciente