RSS
Compartir
11 May 2010, 7:40
#5
So Far So Good
-
Bryan Adams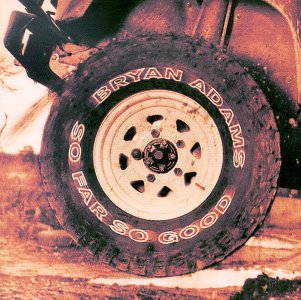 I think Bryan Adams is under rated, and i am probably guilty of not listening enough too. Number 5 partly because it's greatest hits compilation as well as having new tracks on it.
#4
Janet
-
Janet Jackson
Another under rated musician, i think everyone gets caught up with
Michael Jackson
and forgets he has a talented sister. A few good tracks on this one,
If
and
That's the Way Love Goes
are my favorites.
#3
Zooropa
-
U2
U2 seem to be rather timeless (aside from their latest flop). Some good tunes on this one, the best are
Numb
and
Stay (Faraway, So Close)
.
#2
Keep The Faith
-
Bon Jovi
Title track
Keep the Faith
the highlight on this one for mine, and if i remember rightly i couldn't stop playing it for quite some time.
Bed Of Roses
is also a good tune.
#1
Automatic for the People
-
R.E.M.
Fantastic album this one.
Everybody Hurts
is one of the best ever made, and
Drive
and
Man on the Moon
are timeless classic.
A shame to miss out
Unplugged
by
Eric Clapton
.
Track of the year: I'd say
Ace of Base
have to take this honour with
All That She Wants
, although not making the albums list, this song defined 1993 for me.
Comentarios