usch, 57, hombre, Alemania
www.industrieklang.deVisto por última vez: Enero 2015
2

3

8

1

6

5

scrobblings desde 9 Sep 2008
3 temas favoritos | 110 mensajes | 0 listas de temas |

76 notas

Feeds
| | | | | |
| --- | --- | --- | --- | --- |
| 1 | | | | |
| 2 | | | | |
| 3 | | | | |
| 4 | | | | |
| 5 | | | | |
| 6 | | | | |
| 7 | | | | |
| 8 | | | | |
| 9 | | | | |
| 10 | | | | |
| 11 | | | | |
| 12 | | | | |
| 13 | | | | |
| 14 | | | | |
| 15 | | | | |
| 16 | | | | |
| 17 | | | | |
| 18 | | | | |
| 19 | | | | |
| 20 | | | | |

Feeds
| | | | | | |
| --- | --- | --- | --- | --- | --- |
| 1 | | | | | |
| 2 | | | | | |
| 2 | | | | | |
| 2 | | | | | |
| 2 | | | | | |
| 2 | | | | | |
| 2 | | | | | |
| 8 | | | | | |
| 8 | | | | | |
| 8 | | | | | |
| 8 | | | | | |
| 8 | | | | | |
| 8 | | | | | |
| 8 | | | | | |
| 8 | | | | | |
Conóceme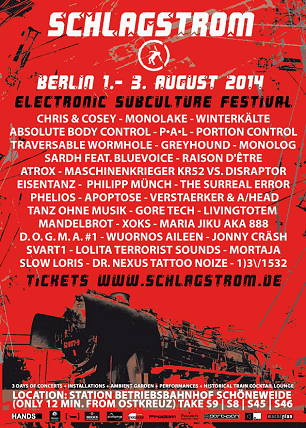 THE SQUONK.
(Lacrimacorpus dissolvens.)
The range of the squonk is very limited. Few people outside of Pennsylvania have ever heard of the quaint beast, which is said to be fairly common in the hemlock forests of that State. The squonk is of a very retiring disposition, generally traveling about at twilight and dusk.
Because of its misfitting skin, which is covered with warts and moles, it is always unhappy; in fact it is said, by people who are best able to judge, to be the most morbid of beast. Hunters who are good at tracking are able to follow a squonk by its tear-stained trail, for the animal weeps constantly. When cornered and escape seems impossible, or when surprised and frightened, it may even dissolve itself in tears. Squonk hunters are most successful on frosty moonlight nights, when tears are shed slowly and the animal dislikes moving about; it may then be heard weeping under the boughs of dark hemlock trees.
Mr. J. P. Wentling, formerly of Pennsylvania, but now at St. Anthony Park, Minnesota, had a disappointing experience with a squonk near Mont Alto. He made a clever capture by mimicking the squonk and inducing it to hop into a sack, in which he was carrying it home, when suddenly the burden lightened and the weeping ceased. Wentling unslung the sack and looked in. There was nothing but tears and bubbles.