Rosemary "Oliver" Νιcηολασ, 18, mujer, Reino Unido
roseynick.deviantart.comVisto por última vez: Julio 2012
3

7

9

0

1

scrobblings desde 12 Oct 2008
| | | | | | |
| --- | --- | --- | --- | --- | --- |
| | | Carly Simon – Why | | | 21 Sep 2012 |
| | | Matia Bazar – I feel you (ti sento) | | | 21 Sep 2012 |
| | | Donna Summer – This Time I Know It's For Real | | | 21 Sep 2012 |
| | | Glenn Frey – The Heat Is On | | | 21 Sep 2012 |
| | | Howard Jones – Like to Get to Know You Well | | | 21 Sep 2012 |
| | | Don Henley – Boys of Summer | | | 21 Sep 2012 |
| | | Sandra – Everlasting Love | | | 21 Sep 2012 |
| | | Ashford & Simpson – Solid as a rock | | | 21 Sep 2012 |
| | | Jane Wiedlin – Rush Hour | | | 21 Sep 2012 |
| | | Spagna – Call Me | | | 21 Sep 2012 |
| | | Falco – Rock Me Amadeus | | | 21 Sep 2012 |
| | | Whitney Houston – How Will I Know (2000 Remaster) | | | 21 Sep 2012 |
| | | Rymdreglage – Fruits | | | 21 Sep 2012 |
| | | Michael Jackson – She's Out of My Life | | | 21 Sep 2012 |
| | | Ben E. King – Stand By Me | | | 21 Sep 2012 |
Ver más

Feeds
| | | | | |
| --- | --- | --- | --- | --- |
| 1 | | | | |
| 2 | | | | |
| 3 | | | | |
| 4 | | | | |
| 5 | | | | |
| 6 | | | | |
| 7 | | | | |
| 8 | | | | |
| 9 | | | | |
| 10 | | | | |
| 11 | | | | |
| 12 | | | | |
| 13 | | | | |
| 14 | | | | |
| 15 | | | | |

Feeds
| | | | | | |
| --- | --- | --- | --- | --- | --- |
| 1 | | | | | |
| 2 | | | | | |
| 3 | | | | | |
| 4 | | | | | |
| 5 | | | | | |
| 6 | | | | | |
| 7 | | | | | |
| 8 | | | | | |
| 9 | | | | | |
| 10 | | | | | |
| 11 | | | | | |
| 12 | | | | | |
| 13 | | | | | |
| 14 | | | | | |
| 14 | | | | | |
Conóceme
-Roseynick-
Deviant Art | Sheezyt Art | Youtube | Dailymotion
Quick Intro to me:

Im a Student Product designer and Level 6 artist.

Some of my favourite music is from: Queen, Depeche Mode, Der TechnoKnödel [Who is also friend of mine] Bruce Springsteen, Michael Jackson,Pelle Ankarberg, Björn Skifs, Pet Shop Boys, Edyta Górniak, Amy Winehouse

I'm Learning Swedish

I like making movies with my friends, and am a big movie-freak.

I read Kevin Brooks. My favourites of his are : Lucas, Black Rabbit Summer and...Well I like them all!


I Support....
&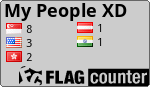 [Hej, mitt namn är Roseynick,(Trevligt att träffas! xD) och Jag är 16 år, och jag är designer och konstnär från Storbritannien, jag lära svenska så förlåt mig för inte bra grammatik..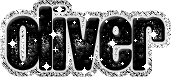 Actividad reciente