34, mujer
twitter.com/nonebutrecoveryVisto por última vez: Abril 2013
2

5

1

0

4

scrobblings desde 8 Jun 2007
855 temas favoritos | 2 mensajes | 1 lista de temas |

51 notas

Feeds

Feeds
| | | | | | |
| --- | --- | --- | --- | --- | --- |
| 1 | | | | | |
| 2 | | | | | |
| 3 | | | | | |
| 4 | | | | | |
| 5 | | | | | |
| 6 | | | | | |
| 6 | | | | | |
| 8 | | | | | |
| 9 | | | | | |
| 9 | | | | | |
| 11 | | | | | |
| 11 | | | | | |
| 11 | | | | | |
| 11 | | | | | |
| 15 | | | | | |
Conóceme
linkedrec
reconspace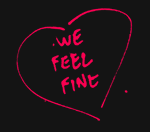 You Are the Leader
You are inspiring and uplifting. You bring out the best in people, through both nurturing and challenging them.
You always can see the big picture in life. You are very philosophical and deeply spiritual.
You understand people, and you can look at their lives objectively. You can help others grow and heal.
People feel comforted by your presence. You help them gain perspective on their lives.
You Attract an Aries
When aggressive, impulsive, egotistical Aries meet you, they've met their match.
You can step up to their challenges - and challenge them right back.
You can also let an Aries win when you're fighting, while slyly still getting your way.
You shower your Aries with much needed praise and affection. But not so much affection that they get complacent!
Damn, my man is a Libra