Aimee (wants to hear Driving By Braille & Quite Satellite AGIAN), 33, mujer, Estados Unidos
aimsterskitz0rz.tumblr.com/Visto por última vez: Enero 2013
4

8

6

0

scrobblings desde 8 Dic 2009
899 temas favoritos | 18 mensajes | 11 listas de temas |

71 notas

Feeds
| | | | | |
| --- | --- | --- | --- | --- |
| 1 | | | | |
| 2 | | | | |
| 3 | | | | |
| 4 | | | | |
| 5 | | | | |
| 6 | | | | |
| 7 | | | | |
| 8 | | | | |
| 8 | | | | |
| 10 | | | | |
| 10 | | | | |
| 10 | | | | |
| 13 | | | | |
| 13 | | | | |
| 15 | | | | |
| 16 | | | | |
| 16 | | | | |
| 16 | | | | |
| 16 | | | | |
| 16 | | | | |
| 16 | | | | |
| 22 | | | | |
| 22 | | | | |
| 22 | | | | |
| 25 | | | | |
| 25 | | | | |
| 27 | | | | |
| 27 | | | | |
| 27 | | | | |
| 30 | | | | |
| 30 | | | | |
| 30 | | | | |
| 30 | | | | |
| 30 | | | | |
| 35 | | | | |
| 35 | | | | |
| 35 | | | | |
| 38 | | | | |
| 38 | | | | |
| 38 | | | | |
| 41 | | | | |
| 41 | | | | |
| 43 | | | | |
| 43 | | | | |
| 43 | | | | |
| 43 | | | | |
| 47 | | | | |
| 47 | | | | |
| 47 | | | | |
| 50 | | | | |

Feeds
| | | | | | |
| --- | --- | --- | --- | --- | --- |
| 1 | | | | | |
| 2 | | | | | |
| 3 | | | | | |
| 3 | | | | | |
| 5 | | | | | |
| 5 | | | | | |
| 5 | | | | | |
| 8 | | | | | |
| 8 | | | | | |
| 8 | | | | | |
| 11 | | | | | |
| 12 | | | | | |
| 12 | | | | | |
| 12 | | | | | |
| 15 | | | | | |
| 15 | | | | | |
| 15 | | | | | |
| 15 | | | | | |
| 15 | | | | | |
| 15 | | | | | |
| 15 | | | | | |
| 15 | | | | | |
| 15 | | | | | |
| 15 | | | | | |
| 15 | | | | | |
| 15 | | | | | |
| 27 | | | | | |
| 27 | | | | | |
| 27 | | | | | |
| 27 | | | | | |
| 27 | | | | | |
| 27 | | | | | |
| 27 | | | | | |
| 27 | | | | | |
| 27 | | | | | |
| 27 | | | | | |
| 27 | | | | | |
| 27 | | | | | |
| 27 | | | | | |
| 27 | | | | | |
| 27 | | | | | |
| 27 | | | | | |
| 27 | | | | | |
| 27 | | | | | |
| 27 | | | | | |
| 27 | | | | | |
| 27 | | | | | |
| 48 | | | | | |
| 48 | | | | | |
| 48 | | | | | |
Conóceme
I made THIS PROFILE so I could join an contribute to: http://www.last.fm/group/Emo+Genuine (and not make there charts too confusing.)
I think it showcases my postHxC (hardcore) "Genuine EMO", indie Alternative, Midwestern pop, power pop, (one could almost call some of the stuff punkish prog) favorites. Also some other stuff that relates to emo hardcore post hardcore alternative progressive Post-rock indiepop somehow ...kind of as if i was saying if you like THIS then you might like this....hhhmmm
ALSO I wanted to SHARE MY KNOWLEDGE w/ THE YOUNGER KIDS THAT GET LABELED "EMO" AND DON'T KNOW THE MUSIC HISTORY BEHIND THE much maligned "SCENE TAG")
Emo/ post HxC makes me feel 16 again ...ALL THANKS GOES TO my friend
Elliot Richardson
for all the cd's he let me borrow back in 1996
Heres a link to a
Emo post hardcore mix I made on you tube
What the heck *is* emo, anyway?
And because self depreciating humor is endearing
Are you a prehistoric emo?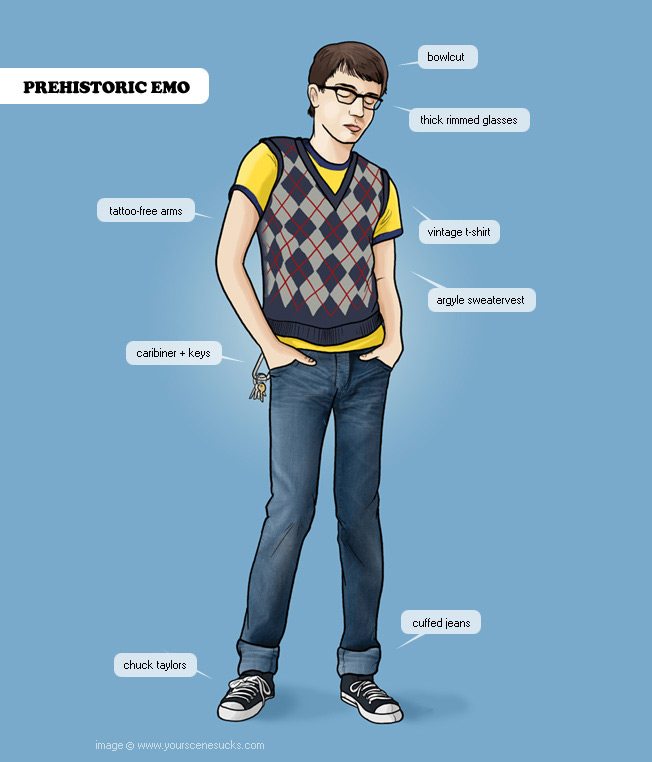 "I prefer to think of it (emo) as punk rock that's more melodic and introspective/depressing than hardcore, but still tapping into that primal energy and anger" (DeRogatis 1)
cut and paste this into your browser cuz angelfire sux sometimes:
http://www.angelfire.com/emo/origin/
I grew up in CA if you look at my age you can see I was born in 1980 so there is no way I could have been old enough or in the right place to be part of "the revolution summer" as a fan. I got into that scene in my early teens. I started with punk rock from the states and the UK and from there I just researched the scenes and histories of the bands I got into. exp of my listening stream back in 1995-96: Minor threat, Rites of Spring, Drive Like Jehu, Fugazi, Mineral, Texas is the reason, Sensefeild, sunny day real estate, get up kids, jimmy eat world, knapsack, Modest Mouse, At the Drive in, Pinback, reggie and the full effect, Ozma
I am married, wedding was 8/9/2008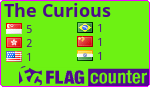 I am a blend of SCOTTISH* WELSH* GERMAN*
DUTCH* BASQUE*
*I lived in China for a year which had a big influence on me....
I am E a s i l y A m u s e d and I try not to take everything so seriously life's to short to get so bothered... :D
My favorite colors are: PURPLE* LIME* TORQUOIS* FUSHIA* NEON YELLOW
Favorite foods are: Chinese, Japanese, Thai, Korean, Indian and Italian *
Favorite drink Tea (especially a boba tea) *
Favorite candy Dark Chocolate
*I pretty much
LOVE
Anything MY friends
@
Put out

ESL?!, INTRO5PECT, PORNSHOT, PELANDERZ, Toys That Kill, Lipstick Pickups, Kill the Scientist, Jag Offs, Jack Killed Jill, Four Letter Words, Fleshies, Enemy You, East Arcadia, Deadman Walking, Bobot Adrenaline, As I...
I really Looove all kinds of music depending on my mood or whomever I am entertaining
As some of my friends know most of my cds (around 200 cds I had collected since I was 13) were stolen on Christmas 2001 and on the same day I got a cd burner....IRONIC
....so after that I had no will to go buy ALL those old CDs again....( so ever since then its been burned cds for me and buying the occasional rare hard to find 60's garage band, psychedelic, or post punk cd
SO For my more eclectic tastes check out my
OTHER LAST/FM profile (AimsterSkitz0rz)
Actividad reciente