hallelujah., 23, mujer, BulgariaVisto por última vez: El mes pasado
8

5

7

4

0

scrobblings desde 15 Jul 2007
319 temas favoritos | 102 mensajes | 0 listas de temas |

471 notas

Scrobbling desde

Winamp
Ver más

Feeds

Feeds
| | | | | | |
| --- | --- | --- | --- | --- | --- |
| 1 | | | | | |
| 1 | | | | | |
| 3 | | | | | |
| 4 | | | | | |
| 5 | | | | | |
| 5 | | | | | |
| 7 | | | | | |
| 8 | | | | | |
| 8 | | | | | |
| 10 | | | | | |
| 10 | | | | | |
| 12 | | | | | |
| 12 | | | | | |
| 12 | | | | | |
| 12 | | | | | |
| 16 | | | | | |
| 17 | | | | | |
| 17 | | | | | |
| 17 | | | | | |
| 17 | | | | | |
| 21 | | | | | |
| 21 | | | | | |
| 21 | | | | | |
| 21 | | | | | |
| 21 | | | | | |
| 21 | | | | | |
| 21 | | | | | |
| 21 | | | | | |
| 29 | | | | | |
| 29 | | | | | |
Conóceme
It's not somebody who's seen the light, it's a cold and it's a broken Hallelujah...
Petta Er Ágætis Byrjun
walk into the jaws of hell.
deviantART
facebook
Ah, panta rei ...
Sweet surrender to the night.
Sweet surrender to the light.
Lost in translation
"Where you're going, you're not coming back from."
Sonata 14 in c#, Op 27-2 'Moonlight' 1. Adagio sostenuto
Call her moonchild,
dancing in the shallows of a river.
Lonely moonchild,
dreaming in the shadows of a willow.
Requiem KV 626: III. Sequenz - No. 6 Lacrimosa
What have I become, my sweetest friend ?
Everyone I know goes away in the end.
And you could have it all - my empire of dirt.
I will let you down,
I will make you hurt.
If I could start again, a million miles away,
I would keep myself,
I would find a way ...
A spaceship from another star,
they ask me where all the people are ...
What can I tell them ?
I tell them I'm the only one,
there was a war but I must have won.
Please take me with you ...
There's a gap in between,
there's a gap where we meet -
where I end and you begin.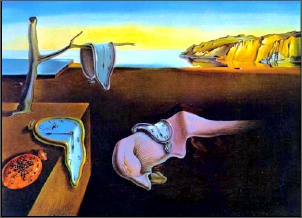 And you run and you run to catch up with the sun, but it's sinking,
racing around to come up behind you again.
The sun is the same in a relative way, but you're older,
shorter of breath and one day closer to death