Schicksalsnacht, 20, hombre, AlemaniaVisto por última vez: Sábado por la noche
1

6

9

5

1

scrobblings desde 4 Mar 2012
184 temas favoritos | 0 mensajes | 0 listas de temas |

3 notas

Feeds

Feeds
Conóceme
~~~~~~~~~~ Respect & protect nature! ~~~~~~~~~~

~~~~~~~~~~~~~~~~~~~~~~~~~~~~~~~~~~~~~~~~~~
From ashes and fire be broken
A light from the shadows shall spring
Renewed shall be blade that was broken
The crownless shall again be king

The world is grey, the mountain's old
The forge's fire is ashen and cold
No harp is wrung, no hammer falls
The darkness dwells in Durin's halls

The shadow lies upon his tomb
But still the sunken stars appear
In the dark and windless Mirrormere
There lies his crown in water deep

'Til Durin wakes again from sleep
A deadly sword, a healing hand
A trumpet - voice, a burning hand
A lord of Wisdom...

Fire and shadow - both defied
In Khazad-Dûm his wisdom died
In joy thou hast lived

If thou hearest the cry of the Gull on the shore
Thy soul shall then rest in the forest no more.
~~~~~~~~~~~~~~~~~~~~~~~~~~~~~~~~~~~~~~~~~~

<><><><><><><><><><><><><><><><><><><><><><><>
This night was the worst, and then became pitchdark, so dark,
that you can see nothing.
<><><><><><><><><><><><><><><><><><><><><><><><>

Wenn, was uns den Tod so schrecklich erscheinen läßt, der Gedanke des Nichtseins wäre, so müßten wir mit dem gleichen Schauder der Zeit gedenken, da wir noch nicht waren. Denn es ist unumstößlich gewiß, daß das Nichtsein nach dem Tode nicht verschieden sein kann von dem vor der Geburt, folglich auch nicht beklagenswerter.
- Arthur Schopenhauer -

Where forest stream went through the wood
and silent all the stens there stood
of tall trees, moveless, hanging dark
with mottled shadows on their bark

as faint as deepest sleeper's breath
an echo came as cold as death
Long are the paths, of shadow made
where no foot's print is ever laid

No moon is there, no voice, no sound
of beating heart; a sigh profound

once in each age as each age dies
alone is heard. Far, far it lies
the Land of Waiting where the Dead sit,
in their thought's shadow, by no moon lit.

Upon the plain, there rushed forth and high
Shadows at the dead of night and mirrored in the skies

Far far away beyond might of day
And there lay the land of dead of mortal cold decay.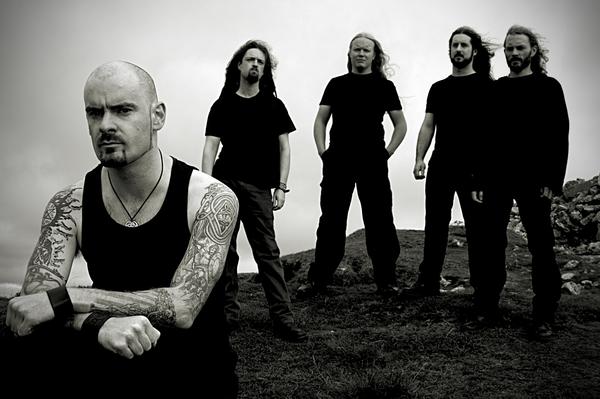 One And All, Together, For Home!
Actividad reciente