RSS
Compartir
22 Dic 2011, 21:11
1)
Tim Hecker
–
Ravedeath, 1972
/
Dropped Pianos
Tim Hecker
and
Ben Frost
went into a church in Reykjavic and came back out again with a cacophonous smorgasbord of grandiose noise. Ear-splittingly excellent.
2)
Machinefabriek
-
Patina
(with
Tim Caitlin
) /
Grower
(with
Gareth Davis
) /
Bad Fortune
/
Apollo
/
Mort Aux Vaches
(with
Peter Broderick
) /
Livemaze
/
Sol Sketches
/
Jazz Standards Volume 1
(with
Gareth Davis
) /
Birds In A Box
(with
Stephen Vitiello
) /
Bridges
(with VA) /
Brokstukken
Machinefabriek
seems to be increasingly into collaborations and curatorial roles, but that didn't stop him banging out about 27 fantastic records and Cds, as usual.
Bridges
is probably the most ambitious and striking of this year's projects, and
Sol Sketches
showed he can do minimal piano pieces as well as anyone around, but I really loved a couple of the smaller scale releases, the extended live drone and crackle pieces on
Bad Fortune
and the meditative guitar experiments of
Brokstukken
. He basically can do no wrong.
3)
Junior Boys
-
It's All True
This year, I found a lot of electronic/dance music to love, and the best surprise of 2011 was
Junior Boys
blistering return to form. After the slight disappointment of
Begone Dull Care
, their career trajectory was starting to look like one of decline by small degrees, but in
It's All True
, they found a brilliant set of hook-laden songs to match the spectacular production. One of those albums where every single track can be your favourite at one time or another.
4)
A Winged Victory for the Sullen
-
A Winged Victory For The Sullen
The more I listened to this, the better it got. With help from
Dustin O'Halloran
,
Stars of the Lid
's Adam Wiltzie's sleepy fingerprints are all over this and in the increasingly uninteresting genre of 'modern classical', this was a reminder of how singular and inspiring the Texan musicians' vision of ambient music remains.
5)
Bruno Pronsato
-
Lovers Do
A hugely atmospheric and hypnotic album full of slow-burning, longform microhouse
6)
Grouper
-
A I A (Dream Loss / Alien Observer)
A beautiful and memorable set of esoteric half-songs and a welcome retreat into the blurry, smudged obfuscation of her early albums. The
Water People / Moving Machine
single was also excellent.
7)
Moritz von Oswald Trio
-
Horizontal Structures
Simultaneously precise and loose, tight and unspooling, the
Moritz von Oswald Trio
here deliver their best album yet, a mesmerising carousel of rhythm and pointillist soundscaping. Excited to see what they do next.
8)
Dalglish
-
Benacah Drann Deachd
A crumbling, minimal silhouette of an album which takes machine-like Autechrisms and scribbles over them with a 2B pencil. The surprise of 2011.
9)
Nicolas Jaar
-
Space Is Only Noise
/
Don't Break My Love
The
Don't Break My Love / Why Didn't You Save Me?
single was possibly my favourite release of the year, and if the second side of Jaar's refreshing and original album had contained those two tracks, this would have been placed even higher. Crisp, state-of-the-art percussion drops in and out in between earworm melodies and colourful electronics, as these strange songs tread a hugely pleasing line between pop and art.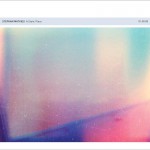 10)
Stephan Mathieu
-
A Static Place
/
Remain
/
To Describe George Washington Bridge
Pretty drone. I spent a month or two immersed in these releases earlier in the year.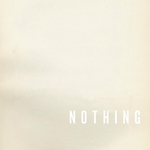 11)
Zomby
-
Dedication
/
Nothing
12)
Robyn Hitchcock
-
Tromso, Kaptein
13)
Deaf Center
-
Owl Splinters
14)
Chihei Hatakeyama
- Mirror /
naph + Chihei Hatakeyama
-
Air
15)
Ricardo Villalobos & Max Loderbauer
-
Re: ECM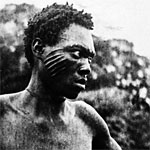 16)
Andy Stott
-
Passed Me By
/
We Stay Together
17)
Mike Shiflet
-
Sufferers
18)
The Advisory Circle
-
As The Crow Flies
19)
Kenneth Kirschner
-
Twenty Ten
20)
Panda Bear
-
Tomboy
21)
Xela
-
My Memories Of Gallifrey
/
Exorcism
/
The Sublime
22)
Charalambides
-
Exile
23)
Jacaszek
-
Glimmer
24)
Lawrence English + Stephen Vitiello
-
Acute Inbetweens
/
Lawrence English
-
The Peregrine
25)
Kyle Bobby Dunn
-
Ways Of Meaning
26)
Gui Boratto
-
III
27)
Christian Fennesz & Ryuichi Sakamoto
-
Flumina
28)
Nils Frahm
-
Felt
29)
David Wenngren & Christopher Bissonnette
-
The Meridians of Longitude and Parallels of Latitude
30)
Juv
-
Juv
31)
Noveller
-
Glacial Glow
32)
Kreng
-
Grimoire
33)
Kaboom Karavan
-
Barra Barra
34)
Part Wild Horses Mane On Both Sides
-
Low Fired Clay Escape
35)
Natural Snow Buildings
-
Waves Of The Random Sea
/
Chants Of Niflheim
36)
David Thomas Broughton
-
Outbreeding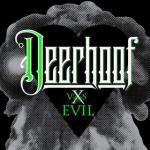 37)
Deerhoof
-
Deerhoof Vs Evil
38)
Alva Noto
-
Univrs
39)
Tape Loop Orchestra
-
Maybe I Told A Small Lie
40)
Simon Scott
-
Bunny
41)
Jasper TX
-
The Black Sun Transmissions
42)
Isolee
-
Well Spent Youth
43)
Offthesky
-
The Beautiful Nowhere
44)
Marsen Jules
-
Nostalgia
45)
Loscil
-
Coast / Range / Arc
46)
Benoit Honoré Pioulard
-
Plays Thelma
47)
Eric Copeland
-
Waco Taco Combo
48)
Eleanor Friedberger
-
Last Summer
49)
Hauschka & Hildur Gudnadottir
-
Pan Tone
50)
Mika Vainio
-
Life (…It Eats You Up)
/
Ø
-
Heijastuva
Honorary mentions:
alva noto & riuichi sakamoto
-
Summvs
,
Anduin
-
XXVII
,
Coldstream
-
Drown/Lights
/
The Asleep
,
FNS
-
FNS
,
Goldmund
-
All Will Prosper
,
Hakobune
-
Away From The Lunar Waters
,
iLuHa
-
Shizuku
,
Jon Porras
-
Undercurrent
,
Lee Noble
-
No Becoming
,
Moon Wiring Club
-
Somewhere A Fox Is Getting Married
,
Motion Sickness of Time Travel
–
Luminaries & Synastry
/
A Disembodied Voice In The Darkness
/
Slow Architecture
(with
Nova Scotia Arms
) /
Sistrum
,
Mountains
-
Air Museum
,
Relmic Statute
-
A Cognitive Trail Of Abstraction
,
Wet Hair
-
In Vogue Spirit
/
Radiant Lines
Comentarios