Richard Raven, 17, Hungría
www.guitarnote.wordpress.c…Visto por última vez: Hace 2 horas
1

7

9

3

0

scrobblings desde 15 Abr 2012
355 temas favoritos | 0 mensajes | 0 listas de temas |

10 notas

Feeds
| | | | | |
| --- | --- | --- | --- | --- |
| 1 | | | | |
| 2 | | | | |
| 3 | | | | |
| 4 | | | | |
| 5 | | | | |
| 6 | | | | |
| 7 | | | | |
| 8 | | | | |
| 9 | | | | |
| 10 | | | | |
| 11 | | | | |
| 12 | | | | |
| 13 | | | | |
| 14 | | | | |
| 15 | | | | |
| 16 | | | | |
| 17 | | | | |
| 18 | | | | |
| 19 | | | | |
| 20 | | | | |

Feeds
Conóceme
Hey!
Hungarian bass player, I'm interested in many genres of music, and I try to keep my mind open in this case. At this specific point, I can't tell you only one favourite band or genre, because my musical tendencies are depended on my mood, company etc. A few years ago, I was crazy about a bunch of classic metal bands, which had filled my general taste. Nowadays, I'm just searching and searching for new, and exciting things in music, sticking to the feeling and musicality of the actual performer, rather than getting used to particular genres. For a few months I have got into fusion jazz, funk, and - to give a strong contrast - tech-death metal, some genres that I have never listened to before. This example might show you, that I try to put my soul into music as deep, and as much as possible. My only rule in this case: there are no borders.
Some more info about me is that I love going to shows, presented by any kind of perfomer that I like. I'm a huge fan of Shisha and Beer (together, the best combination). Books can be considered as my table, history, and philosophy mainly, but I adore war novels too. About musicians, I try to keep away from creating, and sticking by idols (before creating anything new, you must burn everything to the ground - Nietzsche), and walk my own path developing my style. Still there are a lot of musicians who I adore, musically, or in person. Dimebag (R.I.P.) and Rex from Pantera, Jeff from Slayer (R.I.P.), Serj from SOAD, Zsolti from Fish! (check out this Hungarian band!), Cliff (R.I.P.) and James from 'Tallica, Dave Ellefson from Megadeth, Geezer from Sabbath, Richard from Rammstein, or the bassists who are true geniouses of their own: Victor Wooten, Marcus Miller, Billy Sheehan etc.
"He who has a why to live can bear almost any how."
"Fear is the mother of morality."
"Whoever despises himself nonetheless respects himself as one who despises."
- Friedrich Nietzsche
"Be the Broken or the Breaker"
- Dimmu Borgir - Gateways
"Was glänzt ist für den Augenblick geboren,
das Echte bleibt der Nachwelt unverloren." (What gleams is born but for the moment's pages;
The true remains, unlost to after-ages.)
- Johann Wolfgang von Goethe
"Truth is just a matter of perspective."
- John Price from COD MW3.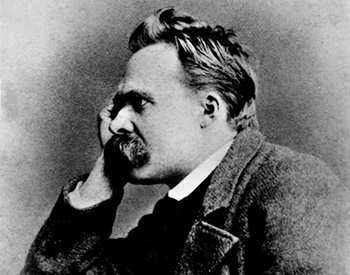 Actividad reciente