♥♫Ƹ̵̡Ӝ̵̨̄Ʒ Snow glass apples where nothing is what it seems... ♥♫Ƹ̵̡Ӝ̵̨̄Ʒ, 26, mujer, Reino UnidoVisto por última vez: Hace 23 horas
9

4

4

7

5

scrobblings desde 7 May 2007

Feeds
| | | | | |
| --- | --- | --- | --- | --- |
| 1 | | | | |
| 2 | | | | |
| 3 | | | | |
| 4 | | | | |
| 5 | | | | |
| 6 | | | | |
| 7 | | | | |
| 8 | | | | |
| 8 | | | | |
| 10 | | | | |
| 11 | | | | |
| 11 | | | | |
| 13 | | | | |
| 14 | | | | |
| 15 | | | | |
| 16 | | | | |
| 16 | | | | |
| 18 | | | | |
| 18 | | | | |
| 20 | | | | |
| 21 | | | | |
| 21 | | | | |
| 21 | | | | |
| 24 | | | | |
| 24 | | | | |
| 24 | | | | |
| 24 | | | | |
| 28 | | | | |
| 28 | | | | |
| 28 | | | | |
| 31 | | | | |
| 31 | | | | |
| 33 | | | | |
| 33 | | | | |
| 33 | | | | |
| 33 | | | | |
| 33 | | | | |
| 33 | | | | |
| 33 | | | | |
| 33 | | | | |
| 33 | | | | |
| 42 | | | | |
| 42 | | | | |
| 42 | | | | |
| 42 | | | | |
| 46 | | | | |
| 46 | | | | |
| 48 | | | | |
| 48 | | | | |
| 48 | | | | |

Feeds
| | | | | | |
| --- | --- | --- | --- | --- | --- |
| 1 | | | | | |
| 2 | | | | | |
| 2 | | | | | |
| 2 | | | | | |
| 2 | | | | | |
| 6 | | | | | |
| 6 | | | | | |
| 6 | | | | | |
| 9 | | | | | |
| 9 | | | | | |
| 9 | | | | | |
| 9 | | | | | |
| 9 | | | | | |
| 9 | | | | | |
| 9 | | | | | |
| 9 | | | | | |
| 9 | | | | | |
| 9 | | | | | |
| 9 | | | | | |
| 9 | | | | | |
Conóceme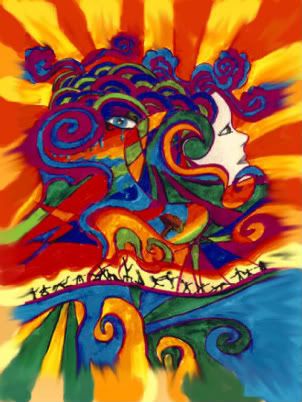 I know people without substance,
Will fill themselves with substances....
You laugh at me, because I'm different.... I laugh at you, because you're all the same
[J. Davis]
My music of choice is more often than not instrumental with perhaps some sampling but little lyrical content. Beats, glitches, reverb, psych, synth, field recordings, tape hiss, bedroom projects, electronic based stuffs! I do sometimes listen to lyrical music but tend to prefer female vocalists or weird / unusual sounding tones whenever I do... I can be partial to a little folk (death vessels), indie ( that is slightly unusual or takes my fancy ) and other random genres but I can usually be found listening to something that can be easily classified as electronic.....
My music library also includes tracks and artists I have listened to as part of Last.fm Song Contest, I don't delete anything I've listened to regardless of whether I enjoyed it or not. Therefore, my library is a true representation of what I have listened to.


♥♥♥Lover of; ♥♥♥
Music, Poetry, Literature, Art, Culture, Philosophy, Photography, Contemplation, Current Affairs, Psychology, Procrastination, Peculiarity, Individuality, Originality, Intelligence, Shopping, Beauty.........Nail Lacquer, Vintage Red Lipstick, English Rose Complexions, Natural Beauty, Diamonds, Pearls, Rubies & Sapphires, Cats, Yankee Candles, Candlelight, Hot Mugs of Earl Grey & Darjeeling, Staying Up All Night Listening to the Finest Ambient, Pitchfork..... Dreamscapes, Soundscapes.... Electronica

Appreciative of weird and wonderful vocals, unique instrumentation and genuine musical talent - always open to recommendations ....


♥♥♥R.I.P Fleur - Goodnight, Love you always♥♥♥