agris bečmanis jeb agnis zviedrs, 28, hombre, Reino UnidoVisto por última vez: Marzo 2014
6

4

0

8

0

scrobblings desde 10 May 2006
2.142 temas favoritos | 6 mensajes | 1 lista de temas |

15 notas

Feeds

Feeds
| | | | | | |
| --- | --- | --- | --- | --- | --- |
| 1 | | | | | |
| 2 | | | | | |
| 3 | | | | | |
| 4 | | | | | |
| 5 | | | | | |
| 6 | | | | | |
| 7 | | | | | |
| 8 | | | | | |
| 9 | | | | | |
| 10 | | | | | |
| 11 | | | | | |
| 12 | | | | | |
| 13 | | | | | |
| 13 | | | | | |
| 15 | | | | | |
Conóceme
Living life is weird thing what to do - the same try to live sounds trough every note of music composition in every world music composition...
But not living life is more weirder - living without sounds is more weird - its a sensation what to enjoy...
So what kind of sounds hear deaf person?...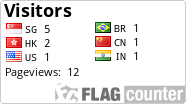 Lanankuras's latest tweets
Actividad reciente