Bags, 43, hombre, Australia
www.myspace.com/b465Visto por última vez: El mes pasado
2

5

0

8

8

scrobblings desde 23 Jun 2006
221 temas favoritos | 5 mensajes | 1 lista de temas |

66 notas

Feeds
| | | | | |
| --- | --- | --- | --- | --- |
| 1 | | | | |
| 2 | | | | |
| 3 | | | | |
| 3 | | | | |
| 5 | | | | |
| 6 | | | | |
| 7 | | | | |
| 8 | | | | |
| 9 | | | | |
| 10 | | | | |
| 11 | | | | |
| 11 | | | | |
| 13 | | | | |
| 14 | | | | |
| 15 | | | | |
| 15 | | | | |
| 17 | | | | |
| 18 | | | | |
| 18 | | | | |
| 20 | | | | |
| 20 | | | | |
| 22 | | | | |
| 23 | | | | |
| 24 | | | | |
| 24 | | | | |
| 24 | | | | |
| 27 | | | | |
| 28 | | | | |
| 28 | | | | |
| 28 | | | | |
| 31 | | | | |
| 31 | | | | |
| 31 | | | | |
| 34 | | | | |
| 34 | | | | |
| 34 | | | | |
| 34 | | | | |
| 34 | | | | |
| 34 | | | | |
| 40 | | | | |
| 40 | | | | |
| 40 | | | | |
| 40 | | | | |
| 44 | | | | |
| 45 | | | | |
| 45 | | | | |
| 45 | | | | |
| 45 | | | | |
| 45 | | | | |
| 45 | | | | |

Feeds
| | | | | | |
| --- | --- | --- | --- | --- | --- |
| 1 | | | | | |
| 2 | | | | | |
| 3 | | | | | |
| 4 | | | | | |
| 5 | | | | | |
| 6 | | | | | |
| 6 | | | | | |
| 6 | | | | | |
| 6 | | | | | |
| 10 | | | | | |
| 10 | | | | | |
| 10 | | | | | |
| 10 | | | | | |
| 14 | | | | | |
| 14 | | | | | |
| 14 | | | | | |
| 17 | | | | | |
| 17 | | | | | |
| 17 | | | | | |
| 17 | | | | | |
| 21 | | | | | |
| 21 | | | | | |
| 21 | | | | | |
| 24 | | | | | |
| 24 | | | | | |
| 26 | | | | | |
| 26 | | | | | |
| 26 | | | | | |
| 26 | | | | | |
| 30 | | | | | |
| 30 | | | | | |
| 30 | | | | | |
| 30 | | | | | |
| 34 | | | | | |
| 34 | | | | | |
| 34 | | | | | |
| 34 | | | | | |
| 34 | | | | | |
| 34 | | | | | |
| 34 | | | | | |
| 34 | | | | | |
| 34 | | | | | |
| 43 | | | | | |
| 43 | | | | | |
| 43 | | | | | |
| 43 | | | | | |
| 43 | | | | | |
| 43 | | | | | |
| 43 | | | | | |
| 43 | | | | | |
Conóceme
I grew up as a Australian child of the 70's weaned on my parents record collection (mostly 60s Brit/beat groups like,
Beatles
,
Shadows
,
Gerry & The Pacemakers
etc but also
ABBA
, 70s hits of the time, and even
Max Bygraves
!) and a large collection of reel to reel tapes passed down to me, also from my parents. My father recorded BBC television shows of the 1960s when my family lived in the UK, so I listened to these old music shows and they became part of my musical genetic code. I also listened to my hometown AM radio station - I was fascinated by all things musical and technological. I bought up old reel to reel tapes and 78 records from thrift stores and markets with my pocket money... I loved 78s! Big and heavy, with an "other world" sound to my childish ears. This developed my musical tastes to include novelty music, jazz and latin sounds. My world changed in the later half of the 70's when K-tel, the budget record manufacturer released
Looney Tunes
, an album full of novelty songs! I wore out my tape copy listening to it over and over. Finally I got a record player for my birthday and later my Aunty donated a large box of records to me, my Uncle worked as a rep for Pye records in the UK – so my ears were filled with even more great 60s music, the wonders of bands like the
Bonzo Dog Doo-Dah Band
, and heaps of promotional material like ads for Chiko Rolls!(If you don't know what a Chiko Roll is then google it!!). I begged for money to get a copy of
Video Killed the Radio Star
when it came out, and was thrilled to find copies of
My Sharona
and
Racey
's "Lay your love on me" at a market for 50 cents each. Early 80s music was a blast! I especially loved
The B52s
.
In my early teenage years I became obsessed with Oz rockers
Daddy Cool
, and then via my older brother became turned on to the sounds of great Australian bands like
Hunters & Collectors
(their early first few albums!),
The Hoodoo Gurus
and other bands such as
The Cure
. I started to really like the sound of loud, distorted 60s influenced guitar sounds, so
The Stems
and Adelaide band
The Spikes
were never too far from my record player. My good friend's Dad had a massive record collection and through chrome cassettes I swapped and listened to experimental Jazz music and stuff like
Philip Glass
, whose Einstein on the Beach was the soundtrack of my homework sessions, when I did do them! I also discovered the joys of public radio, and my musical knowledge exploded. I loved the mid 80s alternative guitar sounds, there were so many fertile underground groups, this is when alternative music was truly alternative and not a corporate label.
The GoBetweens
were a favorite at this time. A friend from NZ turned me on to everything on the Flying Nun label, bands like
The Chills
,
The Bats
,
Verlaines
,
Tall Dwarves
. I became a public radio volunteer at age 15 and did my own shows at 17. I learnt a lot about music in those years, as a fan, audio engineer and musician. I organised rock concerts and got some big-ish bands to play in my hometown. I still dug late 80s/early 90s bands like
The Pixies
, heaps of Australian independent music, electronic, punk, whatever really. The whole grunge thing left me cold, sure Nirvana and a handful of others were good but the genre was over saturated at that time. This is when I delved further into the past – more 60s stuff, I became a
Beach Boys
nut , and started getting into more
easy listening
and
lounge music
,
Antonio Carlos Jobim
bossa-nova
,
Ken Nordine
, thrift shop records (as everyone was ditching vinyl for CDs!). I also discovered more great underground bands like
Stereolab
,
Pram
,
Broadcast
, etc and began my love affair of everything done by
Stina Nordenstam
.
I lived in Japan for a few years and found the Japanese taste for 60s,
sunshine pop
and lots of other genres was the same as mine... no longer did I have to wait ages to order a favorite obscure CD! I got into more French music like
ye-ye
and
Serge Gainsbourg
and I spent a lot of my paychecks on CDs, and bought an MD player. I used to listen to
Luxuriamusic.com
heaps when it started, and they helped me discover a whole swag load of great music... thanks guys! My love of
exotica
and appreciation of all things kitch blossomed. For over a decade I've been using the internet more and more to assist me in discovering music to listen to, thanks to excellent online radio stations, like
WFMU
, blogs like
Spiked Candy
and so many others I can't remember or be bothered to write here. I'm not into itunes as I dislike any digital content with
DRM
. I have a pretty wide ranging taste, as long as it's got that certain
je ne sais quoi
, I'm into it.
Lastfm lists my mp3 listening, but I also listen to radio, tapes and vinyl. Please feel free to leave a comment as I love the social aspect of lastfm... maybe you might have a suggestion? Humans are way better than computers!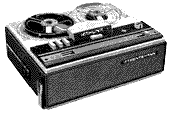 Actividad reciente