RSS
Compartir
9 Jul 2011, 23:15
Does anyone else find themselves listening more and more to the music your
parents grew up with than the music of your own generation? Maybe it's
because the music of our generation has run out of things to say, or it is
just simply that times they have a-changed. There's sound but not as much meaningful substance, something like that?
For me, lyrics are a major part of a song. The poetic lyrics of
Bob Dylan
can be quizzical, political, melancholy, spooky, and almost always powerful. No matter the mood, his lyrics always tell a unique story. I find that his music may not exactly be the best, but his iconic voice inflections draw you in that you want to listen to each and every word he speaks (he doesn't sing much). It is a characteristic that maybe a handful of others are capable of. The man became a legend and a highlight of the 60's and 70's peace movements, an era when some of the greatest music of all time originated.
The man is still around, having just celebrating his 70th birthday in May
and unbelievably still touring. He is still making new music as well, which is admirable! Seeing him live must be a surreal experience in this modern day, even though his voice is probably almost gone from all the use he's gotten out of it over the course of his involved lifespan. Nonetheless, as old as he may be, he is already immortal.
Oh yeah, and you gotta love the harmonica.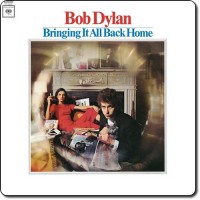 Bringing It All Back Home
Genuinely solid album, despite only one Top Track.
RATING:
Top Tracks:
Mr. Tambourine Man

Highway 61 Revisited
Love in the liner notes how it says Dylan plays the "police car".
RATING:
Top Tracks:
Like a Rolling Stone
Ballad of a Thin Man

Bob Dylan's Greatest Hits
This first greatest hits compilation may have been released much too early as it doesn't nearly encompass the greatness that is Dylan.
RATING:
Top Tracks:
Like a Rolling Stone
Mr. Tambourine Man
I Want You

Blood on the Tracks
His best record to listen to on a rainy day.
RATING:
Top Tracks:
Tangled Up In Blue
Simple Twist of Fate
You're Gonna Make Me Lonesome When You Go
Shelter From the Storm

Oh Mercy
My personal favorite of his albums, has a nice mix of personal and political subject matter. Perhaps his saddest album, too.
RATING:
Top Tracks:
Political World
Where Teardrops Fall
Ring Them Bells
Most of the Time
Shooting Star

Time Out of Mind
This late 90's piece of work took me by surprise. I find it to be one of his best.
RATING:
Top Tracks:
Love Sick
Standing In the Doorway
Tryin' to Get to Heaven
Not Dark Yet
Make You Feel My Love

Modern Times
Strangely, the first full album I owned by him. You could say I was a late Bob Dylan bloomer. Anyway, it's a bit average and you can really hear how his voice has become a low growl in his elderly years. Kudos to him for keeping the music going, though!
RATING:
Top Tracks:
Workingman's Blues #2

---------
For the first time in Band/Man of the Month history... yes, a tie has occurred (and no, it ain't no half-windsor knot)!
Introducing the chillest of chill acoustic singer-songwriters named
James Taylor
. I played his music just as frequently as Dylan for the month on his Greatest Hits alone. I spin his music when I return home from a long day at work and just need to relax.
The appeal of Taylor is similar to Dylan in that he is one of the most respectable singer-songwriters. Plus, the fact he just makes beautiful music with only an acoustic guitar and his voice. Taylor continues to tour as well, not much younger than Bob!
Keep at it, fellas!
Greatest Hits
RATING:
Top Tracks:
Something In the Way She Moves
Carolina In My Mind
Fire and Rain
How Sweet It Is (To Be Loved By You)
Mexico
Shower the People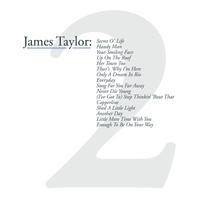 Greatest Hits Volume 2
RATING:
Top Tracks:
Your Smiling Face
Up on the Roof
(I've Got to) Stop Thinkin' 'Bout That
Copperline