Ally, 24, mujer, Estados Unidos
seraphofreverie.livejourna…Visto por última vez: Miércoles por la noche
2

8

2

9

1

scrobblings desde 7 Ene 2010
1.128 temas favoritos | 2 mensajes | 2 listas de temas |

40 notas

Feeds

Feeds
| | | | | | |
| --- | --- | --- | --- | --- | --- |
| 1 | | | | | |
| 2 | | | | | |
| 3 | | | | | |
| 4 | | | | | |
| 5 | | | | | |
| 6 | | | | | |
| 7 | | | | | |
| 8 | | | | | |
| 9 | | | | | |
| 10 | | | | | |
| 11 | | | | | |
| 11 | | | | | |
| 13 | | | | | |
| 14 | | | | | |
| 15 | | | | | |
Conóceme
livejournal
facebook
fictionpress
I'm a Michigan girl, through and through. I grew up surrounded by the natural wonders of the world, including the Great Lakes. I'm pleased to note my choice in music fits along the same lines ;D
Indie music, wether it be pop, folk, or rock is my calling. I was first introduced to the genre by way of watching Grey's Anatomy. What can I say, the show has good taste in music.
Favorite Music Artists:
Justin Vernon
Greg Laswell
Damien Rice
Chris Carrabba
William Fitzsimmons
Chris Martin
Ben Harper
Akeboshi
SUGIZO
Johnny Cash
Bob Dylan
Roger Miller
Eddie Vedder
Dan Wilson
Glen Hansard
Sam Beam
Emiliana Torrini
+manymanymanymore....
I'll admit my choice in music can be melancholic more often than not, but my theory is this: yes, happy music can be uplifting, but what really sheds light on a situation, is listening to something that hits at the real heart of things; something painful; something sad.
'After silence, that which comes nearest to expressing the inexpressible is music.' Aldous Huxley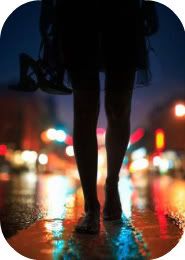 I may not be joyful after listening to these types of songs, but I'm not entirely sad either...
Because when I listen to some lyrics, that I can connect with, that seem to be serenading my own existence, I feel, for the first time in a really long time, that I'm not alone.
That somewhere out there... someone understands.
: ] it could be worse, no?
livejournal
facebook
fictionpress
Actividad reciente