Visto por última vez: Miércoles por la noche
1

1

4

4

4

6

scrobblings desde 16 Abr 2005
237 temas favoritos | 16 mensajes | 6 listas de temas |

233 notas

Feeds

Feeds
| | | | | | |
| --- | --- | --- | --- | --- | --- |
| 1 | | | | | |
| 2 | | | | | |
| 3 | | | | | |
| 4 | | | | | |
| 5 | | | | | |
| 6 | | | | | |
| 7 | | | | | |
| 8 | | | | | |
| 9 | | | | | |
| 10 | | | | | |
Conóceme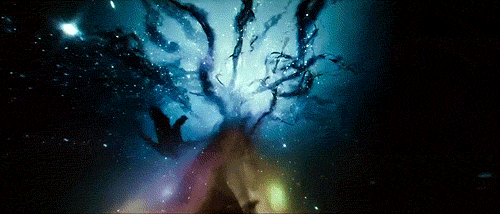 秋
森
冷
Generalnie chcę się ewakuować do puszczy.
Of course it is happening inside your head, Harry, but why on earth should that mean that it is not real?
▫ 'The most beautiful thing we can experience is the mysterious. It is the source of all true art and all science. He to whom this emotion is a stranger, who can no longer pause to wonder and stand rapt in awe, is as good as dead: his eyes are closed. ~ Albert Einstein
▫ Człowiek o czarnoksięskich zdolnościach wcześnie uczy się, że w gruncie rzeczy niewiele z jego spotkań ma przypadkowy charakter, niezależnie od tego, czy prowadzą do dobrego, czy do złego.
▫ Lecz ten jest mądry, kto nie brzydzi się żadnym charakterem, ale utkwiwszy w nim badawczy wzrok, przenika go aż do najpierwotniejszych przyczyn.
▫ Kiedy pytają mnie: Dlaczego tak bardzo lubisz literaturę skandynawską? Odpowiadam:
Zachwyca w niej nieprzerwany powab samotności i miłych serca poruszeń, męstwa i wspaniałości. Pogarda śmierci, wstyd ucieczki i niewoli, najchlubniejszą ozdobą - blizny na piersiach i śmiałość. Niepogoda i blask księżyca, obłoki pełne duchów, noc i głosy przodków mieszają się w jej pieniach ze łzami i tkliwym jęczeniem harfy. ~ L. Borowski
▫ I have but the simplest taste - I am always satisfied with the best.
▫ Pani Yennefer? Jak to jest, z tym czerpaniem? Jeśli nabiorę w siebie mocy, to jej przecież może zabraknąć tam, w dole. Czy tak wolno? Matka Nenneke uczyła nas, że niczego nie wolno zabierać ot tak, dla kaprysu. Nawet wiśni należy zostawić na drzewach, dla ptaków i żeby po prostu opadły.

▫ Ale wszystkie te myśli, wspomnienia i marzenia nie znajdowały odbicia na twarzy Xiao. Siedział z zamkniętymi oczyma, nieruchomo i w milczeniu, na pozór śpiący, gdy w jego głowie rodziły się i gasły całe światy.
Rydygiera.Świdnicka.Dębowa.Hoża.Żoliborz.
Cyberpunkowa Praga.