Ogi D Prasetyo, 21, hombre, Indonesia
https://twitter.com/DiendP…Visto por última vez: ayer por la mañana
8

1

9

0

4

scrobblings desde 27 Abr 2011
1.242 temas favoritos | 0 mensajes | 1 lista de temas |

1.218 notas
| | | | | | |
| --- | --- | --- | --- | --- | --- |
| | | Fear, and Loathing in Las Vegas – Chase The Light! (Hyadain No Ri Ri Ri Ri☆Remix) | | | Hace 3 horas |
| | | Fear, and Loathing in Las Vegas – My Dear Lady, Will You Dance With Me Tonight (Takkyu Ishino's Rave 1991 Remix) | | | Hace 3 horas |
| | | Fear, and Loathing in Las Vegas – Ley-Line (BOOM BOOM SATELLITES REMIX) | | | Hace 3 horas |
| | | Fear, and Loathing in Las Vegas – Step of Terror | | | Hace 3 horas |
| | | Fear, and Loathing in Las Vegas – The Courage to Take Action | | | Hace 3 horas |
| | | Fear, and Loathing in Las Vegas – Rave-up Tonight | | | Hace 3 horas |
| | | Fear, and Loathing in Las Vegas – Stay as Who You Are | | | Hace 3 horas |
| | | Fear, and Loathing in Las Vegas – Flutter of Cherry Blossom | | | Hace 3 horas |
| | | Fear, and Loathing in Las Vegas – Counterattack by the Sesame Sized Bodies | | | Hace 4 horas |
| | | Fear, and Loathing in Las Vegas – Rain Inside Your Eyes | | | Hace 4 horas |
| | | Fear, and Loathing in Las Vegas – Nail the Shit Down | | | Hace 4 horas |
| | | START OF THE DAY – The Abyss of My Deep Ocean | | | Ayer 6:09am |
| | | START OF THE DAY – Paradise of Wonderland | | | Ayer 6:04am |
| | | [Alexandros] – Adventure | | | Ayer 5:59am |
| | | [Alexandros] – Untitled(Live at Budokan 2014.3.28) | | | Ayer 5:53am |
| | | [Alexandros] – Thunder | | | Ayer 5:49am |
| | | [Alexandros] – Droshky! | | | Ayer 5:45am |
| | | START OF THE DAY – The Fog | | | Ayer 5:42am |
| | | START OF THE DAY – The Harmony of The World | | | Ayer 5:35am |
| | | START OF THE DAY – The Frozen Lake | | | Ayer 5:29am |
Ver más

Feeds
| | | | | |
| --- | --- | --- | --- | --- |
| 1 | | | | |
| 2 | | | | |
| 3 | | | | |
| 4 | | | | |
| 5 | | | | |
| 6 | | | | |
| 7 | | | | |
| 8 | | | | |
| 9 | | | | |
| 10 | | | | |
| 11 | | | | |
| 12 | | | | |
| 13 | | | | |
| 14 | | | | |
| 15 | | | | |
| 16 | | | | |
| 17 | | | | |
| 18 | | | | |
| 19 | | | | |
| 20 | | | | |
| 21 | | | | |
| 22 | | | | |
| 23 | | | | |
| 24 | | | | |
| 25 | | | | |
| 26 | | | | |
| 27 | | | | |
| 28 | | | | |
| 29 | | | | |
| 30 | | | | |
| 31 | | | | |
| 32 | | | | |
| 33 | | | | |
| 34 | | | | |
| 35 | | | | |
| 36 | | | | |
| 37 | | | | |
| 38 | | | | |
| 39 | | | | |
| 40 | | | | |
| 41 | | | | |
| 42 | | | | |
| 43 | | | | |
| 44 | | | | |
| 44 | | | | |
| 46 | | | | |
| 47 | | | | |
| 48 | | | | |
| 49 | | | | |
| 50 | | | | |

Feeds
Conóceme
My Name is Ogi, My Friend call me Ogay..
But you can call me Tonight..
My Music Full of Shits

I Judge People by Their Music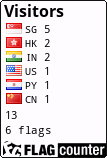 Peter tried to die
Without a doubt ain't a lie
But in the

next semester


He came back to the town

Lucy won't ever cry
Not cuz she is up in the sky
She's got a story to tell
But does not know how

Mr. D has a blog
And that's where

he's not a frog


He writes whatever he wants
But it just won't come out to light

Everybody's got something to say
But also it must be hard to find a way
For you to ignore the screams inside your brain

Take this microphone
STAND UP
Live it up your own life
I want you all to make a noise from that of your mouth
List the words to dis all the enemies in crime
The government?
It don't matter who
KNOW WHAT I MEAN?

If you ain't got nothing to speak
Go back to YA MAMA
Or if you do
Just get in the ring
Not in the Twitter
Right here
Not behind my back
WHAT?
I DON'T UNDERSTAND WHAT THE FUCK YOU'RE TALKING ABOUT!!!!
Actividad reciente