31, hombre, TurquíaVisto por última vez: Jueves por la tarde
1

5

5

5

3

4

scrobblings desde 19 Sep 2007
1.194 temas favoritos | 2 mensajes | 1 lista de temas |

451 notas

Feeds
| | | | | |
| --- | --- | --- | --- | --- |
| 1 | | | | |
| 2 | | | | |
| 3 | | | | |
| 4 | | | | |
| 4 | | | | |
| 6 | | | | |
| 6 | | | | |
| 6 | | | | |
| 6 | | | | |
| 6 | | | | |
| 6 | | | | |
| 6 | | | | |
| 6 | | | | |
| 6 | | | | |
| 6 | | | | |
| 6 | | | | |
| 6 | | | | |
| 6 | | | | |
| 6 | | | | |
| 6 | | | | |
| 6 | | | | |
| 6 | | | | |
| 6 | | | | |
| 6 | | | | |
| 6 | | | | |
| 26 | | | | |
| 26 | | | | |
| 26 | | | | |

Feeds
| | | | | | |
| --- | --- | --- | --- | --- | --- |
| 1 | | | | | |
| 2 | | | | | |
| 2 | | | | | |
| 2 | | | | | |
| 2 | | | | | |
| 2 | | | | | |
| 2 | | | | | |
| 2 | | | | | |
| 2 | | | | | |
| 2 | | | | | |
| 2 | | | | | |
| 2 | | | | | |
| 2 | | | | | |
| 2 | | | | | |
| 2 | | | | | |
| 2 | | | | | |
| 2 | | | | | |
| 2 | | | | | |
| 2 | | | | | |
| 2 | | | | | |
| 2 | | | | | |
| 2 | | | | | |
| 2 | | | | | |
| 2 | | | | | |
| 2 | | | | | |
| 2 | | | | | |
| 2 | | | | | |
| 2 | | | | | |
| 29 | | | | | |
| 29 | | | | | |
| 29 | | | | | |
| 29 | | | | | |
| 29 | | | | | |
| 29 | | | | | |
| 29 | | | | | |
| 29 | | | | | |
| 29 | | | | | |
| 29 | | | | | |
| 29 | | | | | |
| 29 | | | | | |
| 29 | | | | | |
| 29 | | | | | |
Conóceme
Hakkımda hayırlısı ne ise öyle olsun...
I like to discover new artists and music from all around the world.
My super-eclectic score is 698/1000!
Create your own visitor map!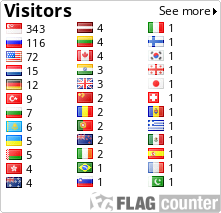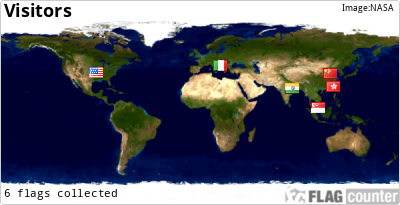 Last.FM Milestones
500th track: (24 Sep 2007)
Nezih Ünen - Akdeniz

1000th track: (30 Sep 2007)
Nezih Ünen - Çingene Yüreğim

5000th track: (17 May 2008)
Ayşen - Kim Vazgecti?

30000th track: (10 Apr 2009)
Gipsy.cz - Eurovision_2009 (Czech Republic) Aven Romale

50000th track: (07 Apr 2010)
Saga Bloom - Fly Away

75000th track: (19 Sep 2010)
Kevin Borg - With Every Bit Of Me

100000th track: (23 Oct 2010)
Jonatan Cerrada - J'Apprends

Generated on 24 Oct 2010
Get yours here