Didier Izambard (Dee-Dj), hombre, Estados UnidosVisto por última vez: El mes pasado
8

2

1

2

1

scrobblings desde 23 Abr 2006
285 temas favoritos | 7 mensajes | 1 lista de temas |

417 notas

Feeds
| | | | | |
| --- | --- | --- | --- | --- |
| 1 | | | | |
| 2 | | | | |
| 3 | | | | |
| 4 | | | | |
| 5 | | | | |
| 6 | | | | |
| 7 | | | | |
| 8 | | | | |
| 9 | | | | |
| 10 | | | | |
| 11 | | | | |
| 12 | | | | |
| 13 | | | | |
| 14 | | | | |
| 15 | | | | |

Feeds
| | | | | | |
| --- | --- | --- | --- | --- | --- |
| 1 | | | | | |
| 2 | | | | | |
| 3 | | | | | |
| 4 | | | | | |
| 5 | | | | | |
| 6 | | | | | |
| 7 | | | | | |
| 8 | | | | | |
| 9 | | | | | |
| 9 | | | | | |
| 11 | | | | | |
| 11 | | | | | |
| 13 | | | | | |
| 14 | | | | | |
| 15 | | | | | |
Conóceme
About Me:
Allo je suis Didier Izambard my nickname is Dee-Dj cuz i mix my own mixes i'm twenty-something years old.
Born and raised in Chihuahua, Mexico, now living in Usa since Nov-06.

Languages: Mother language=Spanish, English, French and Italian, i'm not perfect with the last three languages but don't hesitate contacting me.

Please visit my Virtual City
About
my
Country: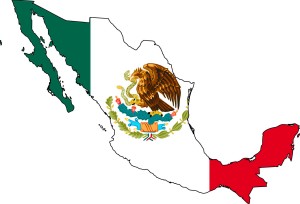 Mexico is the most populous Spanish-speaking country in the world, the second-most populous country in Latin America after Portuguese-speaking Brazil, and the second in North America, after the United States.
Mexico's flag consists of three equal vertical bands of green (hoist side), white, and red. Centered in the white band is the coat of arms, which depicts an eagle perched on a cactus with a snake in its beak.
Meaning of the colors:
Green=Independence, Hope.
White: Unity, Purity.
Red: Blood of the national heroes

Anthem: "Himno Nacional Mexicano"
Mexican National Anthem
National seal:
Seal of the United Mexican States
People
Population: 113,910,608 (2011 estimate)
Population Growth Rate: 1.16% (2006 estimate)
Spoken Languages: Spanish (de facto) and 68 indigenous languages (Mayan, Nahuatl, Raramuri, and others)
Government
Federal presidential constitutional republic
- PresidentEnrique Peña Nieto
- Secretary of the InteriorMiguel Ángel Osorio Chong
- Supreme Court President Juan Silva Meza
Capital: Mexico (Distrito Federal)
Mexico City Area: 1,485 km² (573.36 sq mi)
Mexico City Population: In the last national census (2012) Greater Mexico City had a population of 21.2 million people, making it the largest metropolitan area in the western hemisphere and the third largest in the world by population. The estimated population for the Metropolitan Area is 19,826,918 as of 2008. In 2005, it ranked the eighth in terms of GDP (PPP) among urban agglomerations in the world.
Economics
GDP (Gross Domestic Product): $1,661 trillion (2011 estimate)
GDP per capita: $14,609 (2011 estimate)
GDP (nominal)2011 estimate
Total $1.154 trillion
Per capita $10,153
Currency: Peso (MXN)
Area
Total: 1,972,550 km² (15th)
761,606 sq mi
Water (%):2.5
Extras
Time zone: Central to Western (UTC−8 to −6)Summer (DST)Varies (UTC−7 to −5)
Drives on theRight
Calling code+52
ISO 3166 code MX
Internet TLD .mx
History: date, time, #: song name
-23Apr2006, ??, 01: Harem
-???, 10k: Mienteme
-???, 20k: amame, besame
-???, 25k: Nights In White Satin (Notte Di Luce)
-???, 30k: Hô Yoku Ten Shô - Fukashichô no Habataki
-21May2007, 12:53am, 35k: La Luna
-03Sep2007, 09:56am, 40k: Asi Es Tu Amor
-01May2008, 11:05pm, 45k: Fleurs Du Mal
-01Jan2009, 10:58pm, 50k: Could I Have This Kiss Forever (feat. Whitney Houston)
My Facebook site QR image
My Twitter site QR image
Last update:
Avatar: 28Jan2009
About Me: 30Oct2008
History: 01Jan2009
About my Country: 25Dec2012



Records:


tracks scrobbled:
23Apr2006-03Sep2007: 40k
04Sep2007-01May2008: 05k =(

Longest non-scrobbling time:
58d (Jan 13 - Mar 11 2008)
38d, 12h and 40m(Nov 16 01:50 - Dec 24 14:30 2007)
31d, (Aug 19 04:27am - Sep 20 2008 12:12pm)



Visitors since:





02Jun07-16:22(GMT-06:00)