RSS
Compartir
16 May 2006, 8:12
I finally got to see
The Dresden Dolls
on the weekend and what a show it was. Totally unique from the moment it started. The night started with a mummy and a gimp doing some performance arts piece in the middle of the floor. It was a bit odd to say the least. Next up was
Thomas Truax
, a two piece band with the second member being a mechanical drum legend named Sister Spinster. He was good fun and warmed the crowd up well. Next up was a pair of street/industrial musicians playing their bin lids... they were stunning. Then it was the turn of
Devochka
who played their own almost South American version of
punk cabaret
. While the Dolls set up we were treated to an aerial performer which was pretty awesome and not what you'd normally get at a gig.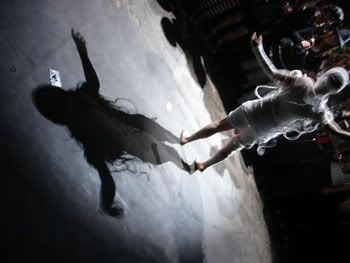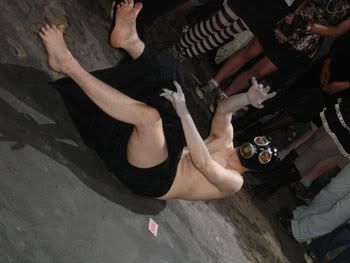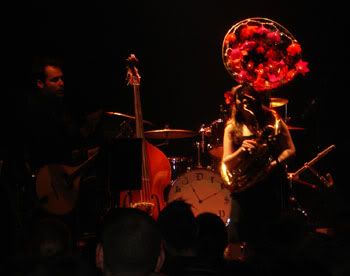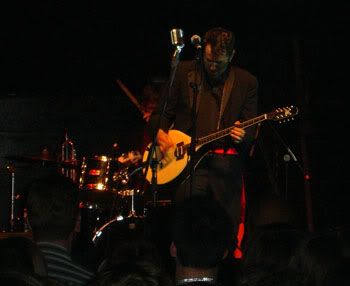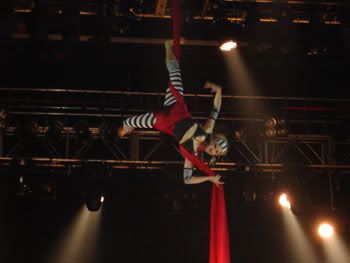 So it was time for The Dresden Dolls to get on stage at last, it was well worth the wait. Picking songs both
The Dresden Dolls
and the latest release
Yes, Virginia
along with some stunning cover versions made this a very memorable night indeed. I hope to see them again pretty damn soon!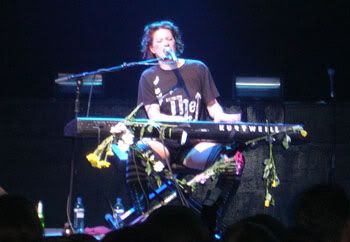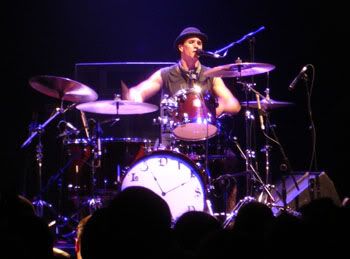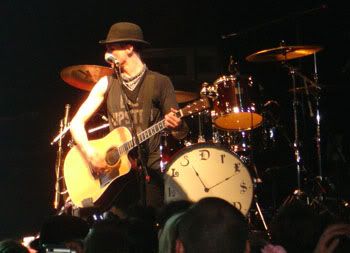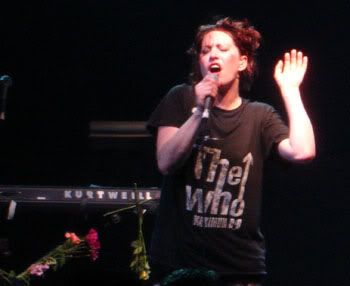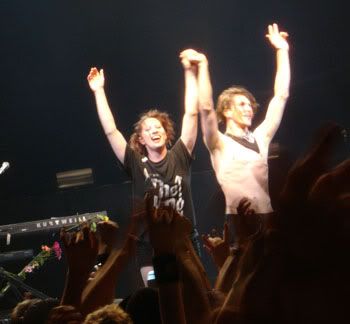 I'm not sure of the exact order of the set list but I think this is pretty close....
Sex Changes
Missed Me
Modern Moonlight
Backstabber
The Perfect Fit
Coin-Operated Boy
War Pigs
(Black Sabbath)
Cosmic Dancer
(by Marc Bolan and T.Rex)
Bad Habit
Mrs. O
Half Jack
Girl Anachronism
Hallelujah
(Leonard Cohen)
Amsterdam
Good Day
Comentarios