Daniel, 20, hombre, Reino UnidoVisto por última vez: Marzo 2015
4

9

4

4

scrobblings desde 12 Mar 2011
94 temas favoritos | 2 mensajes | 0 listas de temas |

49 notas

Feeds
| | | | | |
| --- | --- | --- | --- | --- |
| 1 | | | | |
| 2 | | | | |
| 3 | | | | |
| 4 | | | | |
| 5 | | | | |
| 6 | | | | |
| 7 | | | | |
| 8 | | | | |
| 8 | | | | |
| 8 | | | | |
| 11 | | | | |
| 12 | | | | |
| 12 | | | | |
| 14 | | | | |
| 14 | | | | |

Feeds
| | | | | | |
| --- | --- | --- | --- | --- | --- |
| 1 | | | | | |
| 2 | | | | | |
| 3 | | | | | |
| 3 | | | | | |
| 5 | | | | | |
| 6 | | | | | |
| 7 | | | | | |
| 7 | | | | | |
| 7 | | | | | |
| 10 | | | | | |
| 10 | | | | | |
| 12 | | | | | |
| 12 | | | | | |
| 12 | | | | | |
| 15 | | | | | |
Conóceme
i'm 20. rarely seen without my ipod. i'm really shy, i don't usually start conversations with people so it'd be better you talking to me first if you wanna talk
i love just sitting down, doing nothing, with music on just thinking about stuff.
i'm closest to
emo
, but i'm nerdy and everythings. i hate when people don't use proper grammar, but here i am not even capitalizing and everything.
wide range of music taste but my favourite types are emo/screamo/pop punk. i drum a bit.
i'm super friendly.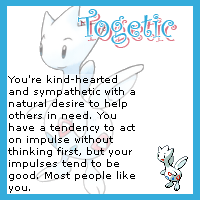 Actividad reciente