Paulina, 27, mujer, Polonia
7

7

1

5

4

scrobblings desde 30 May 2007
29 temas favoritos | 0 mensajes | 1 lista de temas |

91 notas

Feeds
| | | | | |
| --- | --- | --- | --- | --- |
| 1 | | | | |
| 2 | | | | |
| 3 | | | | |
| 4 | | | | |
| 5 | | | | |
| 6 | | | | |
| 7 | | | | |
| 8 | | | | |
| 9 | | | | |
| 10 | | | | |
| 11 | | | | |
| 12 | | | | |
| 13 | | | | |
| 14 | | | | |
| 15 | | | | |
| 16 | | | | |
| 17 | | | | |
| 18 | | | | |
| 19 | | | | |
| 20 | | | | |
| 21 | | | | |
| 22 | | | | |
| 23 | | | | |
| 24 | | | | |
| 25 | | | | |
| 26 | | | | |
| 27 | | | | |
| 28 | | | | |
| 29 | | | | |
| 30 | | | | |
| 31 | | | | |
| 32 | | | | |
| 33 | | | | |
| 34 | | | | |
| 34 | | | | |
| 36 | | | | |
| 37 | | | | |
| 38 | | | | |
| 39 | | | | |
| 40 | | | | |
| 41 | | | | |
| 42 | | | | |
| 43 | | | | |
| 44 | | | | |
| 45 | | | | |
| 46 | | | | |
| 47 | | | | |
| 48 | | | | |
| 49 | | | | |
| 50 | | | | |

Feeds
| | | | | | |
| --- | --- | --- | --- | --- | --- |
| 1 | | | | | |
| 2 | | | | | |
| 3 | | | | | |
| 4 | | | | | |
| 5 | | | | | |
| 6 | | | | | |
| 7 | | | | | |
| 8 | | | | | |
| 9 | | | | | |
| 10 | | | | | |
| 10 | | | | | |
| 12 | | | | | |
| 13 | | | | | |
| 14 | | | | | |
| 14 | | | | | |
| 16 | | | | | |
| 17 | | | | | |
| 18 | | | | | |
| 19 | | | | | |
| 20 | | | | | |
Conóceme
music spreads soul.
Ohne Musik wäre das Leben ein Irrtum.
Nietzsche
"The art of dancing stands at the source of all the arts that express themselves first in the human person. The art of building, or architecture, is the beginning of all the arts that lie outside the person; and in the end they unite."
Havelock Ellis,'The Dance of Life'.
"That is the artist's job: take mineral rock from dark silent earth, transform it into shining light-reflecting form from sky."
Philip K. Dick
In this grateful and inconceivable World
I am
looking for beauty in spirit and matter.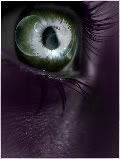 Last.FM Milestones
888th track: (26 Jul 2007)
Marillion - Genie

1048th track: (06 Aug 2007)
Kivimetsän Druidi - Koston Miekka

1337th track: (13 Aug 2007)
Riverside - Dance With the Shadow

4000th track: (02 Nov 2007)
Pain of Salvation - Dae Pecuniae

5000th track: (18 Dec 2007)
The Alan Parsons Project - Time

6000th track: (09 Jan 2008)
Marek Napiórkowski - Proxima Parada

7000th track: (29 Jan 2008)
Clannad - The Galtee Hunt

12345th track: (24 May 2008)
Porcupine Tree - Prodigal

33333rd track: (13 Nov 2009)
Porcupine Tree - Fadeaway

36889th track: (13 Dec 2009)
Klaus Badelt - The Black Pearl

37000th track: (14 Dec 2009)
Blind Guardian - The Bard's Song: In the Forest

Generated on 14 Dec 2009
Get yours here