Kupo! Kupo! Kupo! Kupo! Kupo! Kupo! Kupopopooo!!, hombre, Estados UnidosVisto por última vez: ayer por la mañana
1

5

0

5

3

scrobblings desde 14 Sep 2011
242 temas favoritos | 0 mensajes | 0 listas de temas |

2.073 notas

Feeds

Feeds
| | | | | | |
| --- | --- | --- | --- | --- | --- |
| 1 | | | | | |
| 2 | | | | | |
| 3 | | | | | |
| 4 | | | | | |
| 5 | | | | | |
| 5 | | | | | |
| 7 | | | | | |
| 7 | | | | | |
| 9 | | | | | |
| 9 | | | | | |
| 9 | | | | | |
| 9 | | | | | |
| 9 | | | | | |
| 9 | | | | | |
| 9 | | | | | |
| 9 | | | | | |
| 17 | | | | | |
| 17 | | | | | |
| 17 | | | | | |
| 17 | | | | | |
Conóceme
You might know me as the only Cassidy stan from Yahoo Answers.
Cassidy101, Cassidy10711, all the same.
but yea, that guy.
Hmu if you want any bone thugs n harmony, 2pac, jadakiss, asap rocky, cam'ron, cassidy, LOX, DMX, Eazy E, Eminem, Ice Cube, gucci mane, hopsin, jadakiss, jay z, krayzie bone, lil wayne, Lloyd Banks, ruff ryders, mobb deep, papoose, styles p, snoop dogg, soulja boy,twista,D-Block, 50 cent, or waka flocka flame recs.
The greatest artist of all time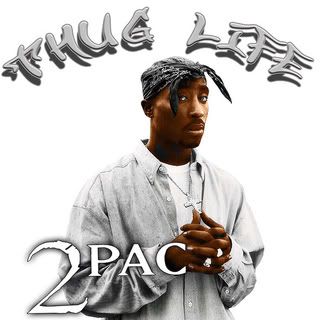 One of my favorite albums of all time
Been feelin' this heavily. Along with the rest under it

One of my most anticipated upcoming games. Offical Release Date is: September 17th
One of my favorite animes
Last.FM Milestones
2582nd track: (18 Sep 2011)
Styles P -

No Remorse
8999th track: (20 Aug 2012)
Gucci Mane & Waka Flocka Flame - Bite Me
3999th track: (24 Nov 2011)
Ice Cube - What They Hittin' Foe?
5999th track: (24 Feb 2012)
Eminem - Like Toy Soldiers
4180th track: (01 Dec 2011)
2Pac - Can't C Me
9876th track: (25 Oct 2012)
DMX - Aint no way
Generated on 15 Nov 2012
Get yours here
Actividad reciente