RSS
Compartir
26 Dic 2011, 11:14
As brought to you my myself, the Top 11 Albums of 2011!
Always an interesting mix compiling together what beats made me tick in '11.
Selections that were still excellent, but didn't quite make the cut are listed at the end.
Some real surprises this year, but #1 deservedly takes the glory. Machine Head are well and truly on top of their game, not only matching people's expectations from the sky heights of 2007's The Blackening, but absolutely smashing them out of the water.
Thrice are, well, just Thrice - almost perfection. An interesting journey that is similar stylistically to their previous release Beggars, but in my opinion is probably the heaviest since '03's The Artist In The Ambulance, since their Experimental musical path.
Fair To Midland definitely the surprise of the year. Very well finished-off and one that grows on you with a distinct sound. Had hints of promise in their previous release, which certainly come out showing here. For Fans of Dead Letter Circus, Karnivool and the like.
1
-
Machine Head
-
Unto the Locust
Metal
2
Thrice
-
Major/Minor
Rock
3
Fair to Midland
-
Arrows and Anchors
Rock
4
Gotye
-
Making Mirrors
Indie
5
Devin Townsend Project
-
Deconstruction
Metal
6
Amon Amarth
-
Surtur Rising
Metal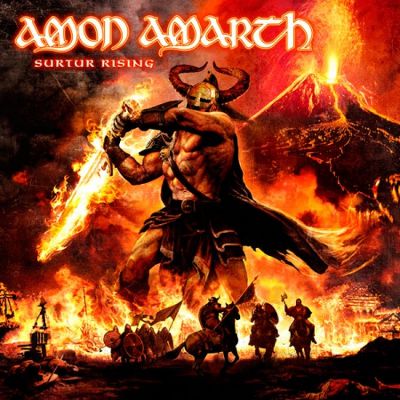 7
City and Colour
-
Little Hell
Acoustic
8
Chevelle
-
Hats Off to the Bull
Rock
9
blink-182
-
Neighborhoods
Punk
10
You Me at Six
-
Sinners Never Sleep
Pop Punk
11
Cut Copy
-
Zonoscope
Electronic
Honourable Mentions:Rise Against
- Endgame
Nero
- Welcome Reality
Chase & Status
- No More Idols
Confession
- The Long Way Home
The Getaway Plan
- Requiem
All Time Low
- Dirty Work
August Burns Red
- Leveler
Trivium
- In Waves
Nightwish
- Imaginarium
Evanescence
- Evanescence
Chimaira
- The Age Of Hell
In Flames
- Sounds Of A Playground Fading
Scar Symmetry
- The Unseen Empire
Thursday
- No Devoluction