Rose Wallace Goldaline, 22, mujer, Estados UnidosVisto por última vez: Febrero 2015
1

0

4

6

8

4

scrobblings desde 21 Abr 2006
438 temas favoritos | 90 mensajes | 2 listas de temas |

364 notas

Feeds
| | | | | |
| --- | --- | --- | --- | --- |
| 1 | | | | |
| 2 | | | | |
| 3 | | | | |
| 4 | | | | |
| 5 | | | | |
| 6 | | | | |
| 6 | | | | |
| 6 | | | | |
| 9 | | | | |
| 9 | | | | |
| 11 | | | | |
| 11 | | | | |
| 11 | | | | |
| 11 | | | | |
| 11 | | | | |
| 11 | | | | |
| 11 | | | | |
| 18 | | | | |
| 18 | | | | |
| 20 | | | | |
| 20 | | | | |
| 20 | | | | |
| 23 | | | | |
| 23 | | | | |
| 23 | | | | |
| 23 | | | | |
| 23 | | | | |
| 28 | | | | |
| 28 | | | | |
| 28 | | | | |
| 28 | | | | |
| 28 | | | | |
| 28 | | | | |
| 34 | | | | |
| 34 | | | | |
| 34 | | | | |
| 34 | | | | |
| 34 | | | | |
| 34 | | | | |
| 34 | | | | |
| 41 | | | | |
| 41 | | | | |
| 41 | | | | |
| 41 | | | | |
| 41 | | | | |
| 41 | | | | |
| 41 | | | | |
| 41 | | | | |
| 41 | | | | |
| 41 | | | | |

Feeds
Conóceme
And she was born in a bottle rocket, 1929...
✎ I'm just a tiny Italian girl who loves tea and sleep. I like lots of stuff and junk and things. I am a vast and intricate being with various interests and expansive musical tastes. I am more or less shameless. I come off as a bitch but I usually have good intentions. I guess it hardly matters anymore.
I WON'T ADD YOU AS A FRIEND UNLESS WE:
a) know each other in real life
b) know each other in interwebz life
c) you talk to me (i.e. leave me a message or a shout)
and give me a good reason and/or seem interesting enough
IT JUST AIN'T MYSPACE.
>>>
*

"Rock over London, rock on Chicago."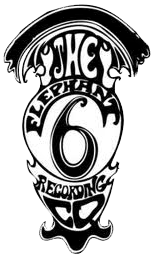 Actividad reciente