Skelly - 500 Days Of Summer, 31, hombre, Reino Unido
www.facebook.com/SkellySke…Visto por última vez: El mes pasado
1

5

9

3

0

scrobblings desde 3 Sep 2010
1.116 temas favoritos | 0 mensajes | 0 listas de temas |

1.337 notas

Feeds
| | | | | |
| --- | --- | --- | --- | --- |
| 1 | | | | |
| 2 | | | | |
| 3 | | | | |
| 4 | | | | |
| 5 | | | | |
| 6 | | | | |
| 7 | | | | |
| 8 | | | | |
| 9 | | | | |
| 10 | | | | |
| 11 | | | | |
| 12 | | | | |
| 13 | | | | |
| 14 | | | | |
| 15 | | | | |
| 16 | | | | |
| 16 | | | | |
| 18 | | | | |
| 19 | | | | |
| 20 | | | | |
| 21 | | | | |
| 21 | | | | |
| 23 | | | | |
| 24 | | | | |
| 25 | | | | |
| 26 | | | | |
| 27 | | | | |
| 27 | | | | |
| 29 | | | | |
| 30 | | | | |

Feeds
| | | | | | |
| --- | --- | --- | --- | --- | --- |
| 1 | | | | | |
| 2 | | | | | |
| 3 | | | | | |
| 3 | | | | | |
| 5 | | | | | |
| 6 | | | | | |
| 7 | | | | | |
| 8 | | | | | |
| 9 | | | | | |
| 10 | | | | | |
| 10 | | | | | |
| 12 | | | | | |
| 12 | | | | | |
| 14 | | | | | |
| 14 | | | | | |
| 14 | | | | | |
| 17 | | | | | |
| 18 | | | | | |
| 19 | | | | | |
| 19 | | | | | |
Conóceme
Well there's not much to say for me but thats OK coz you know that girls like mystery.
I am a huge lover of nearly anything indie or garage rock orientated, I just love that raw and gritty, less over-produced sound.
Lean more towards British-based bands such as The Libertines and The Cribs plus many, many others you will find in my library
If you've lost your faith in love and music....the end won't be long!
Music is my whore!
askelly1984's top albums (overall)
1. Peter Doherty - Grace/Wastelands (145)
2. The Libertines - Up the Bracket (135)
3. Babyshambles - Shotter's Nation (127)
4. The Vaccines - What Did You Expect from The Vaccines? (113)
5. Dirty Pretty Things - Waterloo To Anywhere (112)
6. The Stone Roses - The Stone Roses (107)
7. 22-20s - 22-20s (107)
8. The Strokes - Is This It (103)
9. The Horrors - The Horrors (100)
10. MGMT - Oracular Spectacular (96)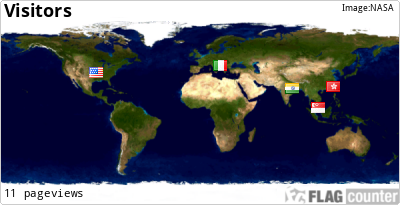 Actividad reciente