Yuli, 30, mujer, Perú
facebook.com/yuliza.a.diazVisto por última vez: Noviembre 2014
2

0

3

9

0

scrobblings desde 6 Nov 2010
262 temas favoritos | 1 mensaje | 1 lista de temas |

83 notas

Feeds
| | | | | |
| --- | --- | --- | --- | --- |
| 1 | | | | |
| 2 | | | | |
| 3 | | | | |
| 4 | | | | |
| 5 | | | | |
| 6 | | | | |
| 7 | | | | |
| 8 | | | | |
| 9 | | | | |
| 10 | | | | |
| 11 | | | | |
| 12 | | | | |
| 13 | | | | |
| 14 | | | | |
| 15 | | | | |
| 16 | | | | |
| 17 | | | | |
| 18 | | | | |
| 18 | | | | |
| 20 | | | | |
| 21 | | | | |
| 22 | | | | |
| 23 | | | | |
| 24 | | | | |
| 24 | | | | |
| 26 | | | | |
| 27 | | | | |
| 28 | | | | |
| 29 | | | | |
| 30 | | | | |
| 31 | | | | |
| 32 | | | | |
| 33 | | | | |
| 33 | | | | |
| 35 | | | | |
| 36 | | | | |
| 37 | | | | |
| 38 | | | | |
| 39 | | | | |
| 40 | | | | |
| 41 | | | | |
| 41 | | | | |
| 43 | | | | |
| 44 | | | | |
| 45 | | | | |
| 45 | | | | |
| 47 | | | | |
| 48 | | | | |
| 49 | | | | |
| 50 | | | | |

Feeds
| | | | | | |
| --- | --- | --- | --- | --- | --- |
| 1 | | | | | |
| 2 | | | | | |
| 3 | | | | | |
| 4 | | | | | |
| 5 | | | | | |
| 6 | | | | | |
| 7 | | | | | |
| 7 | | | | | |
| 9 | | | | | |
| 10 | | | | | |
| 11 | | | | | |
| 11 | | | | | |
| 13 | | | | | |
| 14 | | | | | |
| 15 | | | | | |
| 15 | | | | | |
| 17 | | | | | |
| 18 | | | | | |
| 19 | | | | | |
| 20 | | | | | |
| 20 | | | | | |
| 22 | | | | | |
| 22 | | | | | |
| 22 | | | | | |
| 22 | | | | | |
| 22 | | | | | |
| 27 | | | | | |
| 27 | | | | | |
| 27 | | | | | |
| 30 | | | | | |
| 30 | | | | | |
| 32 | | | | | |
| 32 | | | | | |
| 34 | | | | | |
| 35 | | | | | |
| 35 | | | | | |
| 37 | | | | | |
| 37 | | | | | |
| 37 | | | | | |
| 37 | | | | | |
| 41 | | | | | |
| 41 | | | | | |
| 43 | | | | | |
| 43 | | | | | |
| 43 | | | | | |
| 43 | | | | | |
| 43 | | | | | |
| 48 | | | | | |
| 48 | | | | | |
| 50 | | | | | |
Conóceme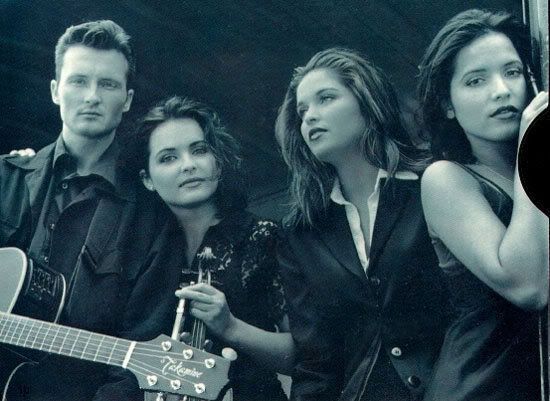 Is inappropriate to do an exact description about yourself, a person never reachs the complete knowledge about himself or herself since every day we approach to the knowledge of our person in the measure that we live in the world ... in my case I would say that I am maybe simple and complex simultaneously.
I think that soul and spirit are more essential that the whole material world that surrounds us, and this one is the challenge of every human being about cultivating, feeding and strengthening his or her soul and spirit, a better quality of life to be offered, this way a human being can reach the harmony of being one with the nature, and to see that in the most simple small things of the world and of the universe you can find the real happiness and substance of everything.
Be able to feel intensely and hear the sound of the life and blood flowing in the body together with the vibrations of every alive being is what we all should reach, a harmony, an interior melody, the real essence and the peace that every being deserves and can seek for the life, LIVING IS SIMPLE AND DIFFICULTLY A WHOLE ART that few ones achieve to estimate, to deal, to know and to reach.
There is nothing better than a good song or a good sight or any good reason to inspire. The mind dominates... always be original, never leave your personal essence.
Actividad reciente