I meant to have this posted over a week ago, but I've been sitting on it this entire time because of the #10 spot. There were so many choices for it, and I kept listening to each option over and over trying to decide which I prefer. Ultimately, I ended up picking the current #10 just because it has the prettiest cover. This kind of confusion tells me 2012 has been a good year for music overall. Out of all the albums I found even slightly disappointing, only one of them got a fairly low rating. More importantly, this has been a stellar year for new artists. Two of these albums are debut albums, and one of the albums that fought for #10 is one too.
Commence list.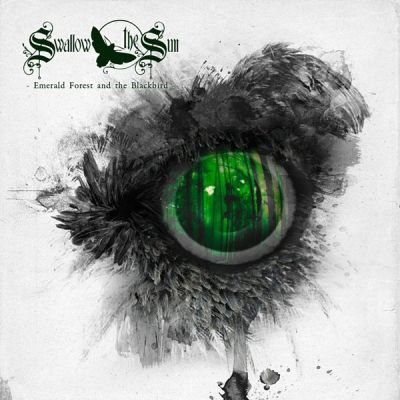 Honorable Mention:
Swallow the Sun
-
Emerald Forest and the Blackbird
As with last year, this year's honorable mention isn't a tremendous album worthy of top 10. Rather, this is one of the two albums that surprised me the most. The only album I cared for before this one is their masterful debut
The Morning Never Came
- the two albums following are nothing more than a couple highlight songs in a tremendously boring album. Though
Emerald Forest and the Blackbird
does have its low points, most of the album manages to not only keep my attention but also somehow impress me. Way to go, guys. I expect more good stuff.
Highlight:
"
Night Will Forgive Us
" - one of the best songs they've ever done.
#10:
Anathema
-
Weather Systems
This was sooooo hard to pick for the #10 spot. Ultimately, this could end up being replaced at any time. My only real problem with this album is the middle tracks "
Lightning Song
" and "
Sunlight
," which are far weaker than the rest and would've been best removed altogether. Still, when the album gets good, it gets REALLY good and I do not regret this positioning. It's rare that a non-metal album ends being one of my favorite albums of the year, so kudos to Anathema.
Highlight:
"
The Gathering of the Clouds
"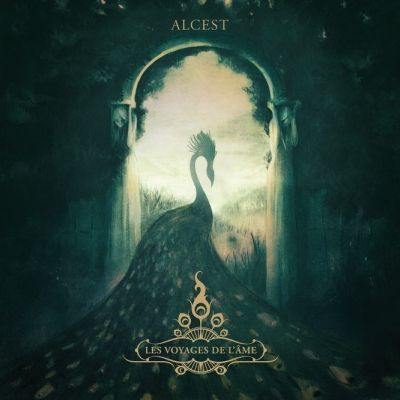 #9:
Alcest
-
Les voyages de l'Âme
When I did the review for this over on M-A and gave it something around 82%, I certainly didn't expect it to end up on my end-year list. The worst part is that I can't take back that review or that percentage at all. I still think "
Beings of Light
" is boring and "
Havens
" is very unnecessary, yet the rest of the album kept me coming back all year long. This is tremendously beautiful mood music that I suspect no one who doesn't do drugs or isn't an emotional person will enjoy.
Also, this is album cover of the year right here.
Highlight:
"
Là où naissent les couleurs nouvelles
"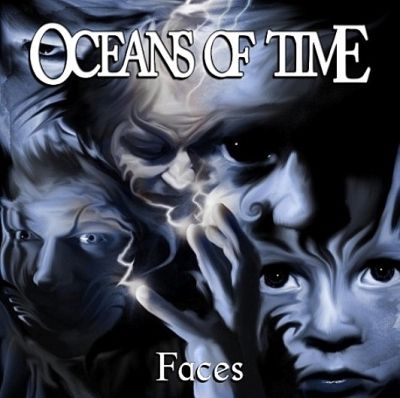 #8:
Oceans of Time
-
Faces
Simply one of the best debut albums I've heard in a very long time. This isn't overly original, but it doesn't have to be - they took the progressive power formula and almost perfected it. The only real flaw to this album is the nonsensical showboating of "
A Touch of Insanity
." Everything else is so good.
Highlight:
"
Uncertainty
"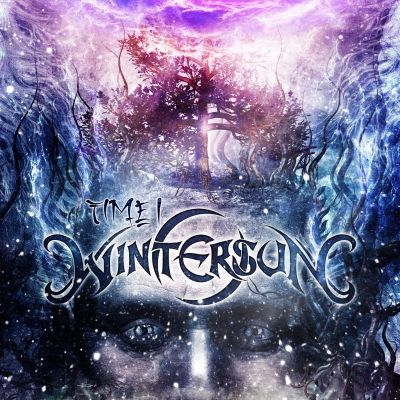 #7:
Wintersun
-
Time I
Now this is my number 1 surprise of the year. To say I'm not a big fan of the debut album is a huuuuge understatement, but this is an entirely different entity than that album. The tracks are huge, pompous, and simply epic. This is a symphonic beast, and I am very happy to finally be among the Wintersun fanboys looking forward to the next album with unrestrained excitement.
Highlight:
"
When Time Fades Away
" / "
Sons of Winter and Stars
"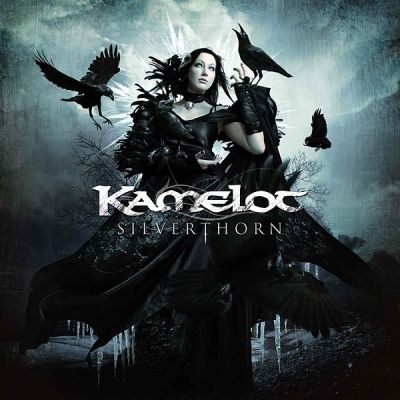 #6:
Kamelot
-
Silverthorn
I'm not sure if this counts as a surprise or not. Fact is that I've found Kamelot's last two albums to be incredibly underrated. I seriously enjoy
Poetry for the Poisoned
, and
Ghost Opera
is a borderline masterpiece in my book. Meanwhile, I find their earlier albums that everyone orgasms over to be underwhelming by comparison (except for
The Black Halo
, which is one of the best albums ever). However, with Roy gone, I didn't think they could live up to their prior standards. Well, not only did they meet those standards, they surpassed them in many places. This is easily right there with
Ghost Opera
as my second favorite album of theirs now, and new vocalist Tommy Karevik fills Roy's giant-sized shoes very well.
Highlight:
"
Sacrimony (Angel of Afterlife)
" is my favorite, but "
My Confession
" comes so very close.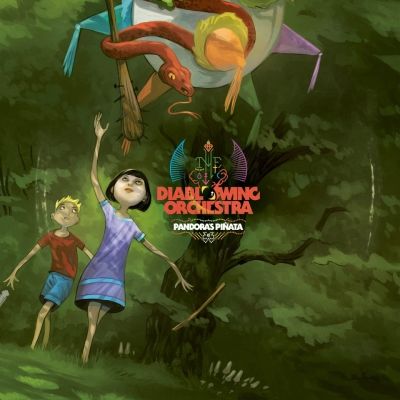 #5:
Diablo Swing Orchestra
-
Pandora's Piñata
It's always fun when an artist you don't know from hell gets one of your top spots, eh? When I first heard this, I wasn't expecting anything of this caliber at all. Some kind of hyped up, drugged up version of
Nightwish
and
Avenged Sevenfold
's "
A Little Piece of Heaven
,"
Pandora's Piñata
grabs from the first moment and doesn't let you go until it reaches its emotional climax turned dubstep.
Highlight:
"
Justice For Saint Mary
"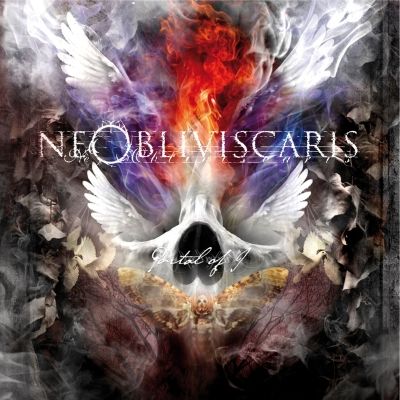 #4:
Ne Obliviscaris
-
Portal Of I
Debut album of the year, and runner up for best debut album of all time. This album has made a lot of fans, and it has placed high up in many lists all for good reason. In the wake of Opeth's descent into mediocrity, a lot of bands have been inappropriately acclaimed as "the new Opeth" *cough
In Mourning
cough
Enslaved
cough* without deserving it at all, but these guys really do. Still, they aren't an Opeth rip off at all - by giving things a blackened edge and spicing up the entire album with constant violins, they've produced their own sound that I'll enjoy for years to come.
Highlight:
The entire album is on the same level, so I can't really pick a favorite. Either "
And Plague Flowers the Kaleidoscope
" or "
Of Petrichor Weaves Black Noise
," I'd guess.
#3:
Vintersorg
-
Orkan
I loved last year's
Jordpuls
and it made my top 10. While it's still earned a place there, I feel it didn't age as well as I would've hoped and it's position has been moved back a few slots. My complaint with Vintersorg's two albums prior this one is that they're too synthetic. The progressive elements that took over his middle albums seem ham-fisted in.
Orkan
manages to succeed in the place those failed, and it's easily his best album since
Visions from the Spiral Generator
. It seems Vintersorg's gotten his groove back, and I highly anticipate the fire element in this quadrilogy.
Highlight:
"
Orkan
"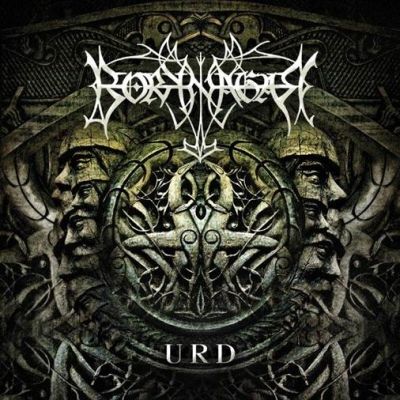 #2:
Borknagar
-
Urd
TWO Vintersorg projects in my top 5! I think that shows the skill level of this supremely talented musician fairly well. I'm only familiar with the Vintersorg era albums, but this is easily the best album they've released in it. Though I never really gave up on this project,
Universal
was really weak and I expect far better out of such a stellar group of musicians.
Urd
has made up for that and far more.
Highlight:
"
The Winter Eclipse
," but I have the hardest time picking between that, "
The Earthling
," and "
Frostrite
."
#1:
Sigh
-
In Somniphobia
My only perfect rating of the year has been given to this album. Seriously, this is absolutely stellar. I came into this album with no knowledge of Sigh, and I left a die-hard fan. I think this might be the best album they've ever done, and it's working its way up my favorite albums of all time list. This is pretty much an instant recommendation regardless of your musical tastes. Sigh just pretty much do whatever the hell they want, and I love them for it.
Highlight:
Truly, almost every single song on this album has caught my obsession at one point or another. That said, "
The Transfiguration Fear
" was my first favorite and remains as such and my favorite song of the year. "
Purgatorium
," "
Amongst the Phantoms of Abandoned Tumbrils
," and "
Equale
" all deserve a spot in the top songs of the year as well. Damn though, every track here is musical gold.
Biggest Disappointments of 2011:
#1:
Sonata Arctica
-
Stones Grow Her Name
This album is just... something else. I hated it at first, but it ended up growing on me a lot over the year. Nonetheless, this is a major disappointment however you look at it. Though it's a worthwhile album and an honorable mention for the year,
The Days of Grays
is my favorite of 2009, a favorite of the past decade, and one of my favorites of all time. Knowing that this album is barely an honorable mention in comparison leaves me very disappointed indeed.
#2:
Ihsahn
-
Eremita
angL
is one of my favorite albums as well, but
After
is a huge disappointment by comparison. I regret to inform that this is even worse yet. I've almost lost hope in Ihsahn releasing another album of such stellar magnitude.
#3:
Eluveitie
-
Helvetios
Ultimately, I think I may be the only Eluveitie fan who can say that
Everything Remains (As It Never Was)
is his favorite Eluveitie album. While
Helvetios
is still an entertaining experience and a solid album for what it is, it's still a major step down.
#4:
Machinae Supremacy
-
Rise Of A Digital Nation
This is only a marginal disappointment, I guess. I still really like this album, but man...
A View from the End of the World
is soooooo good, that I can't help but view this as a step backwards.
#5:
Silent Descent
-
Mind Games
Well, once upon a time I was incredibly in love with their debut album. I'm less in love with it now, but I still view it as a solid and enjoyable album. This is still good, but a huge step down.
Other Cool Albums:
I think this year's list here will be larger than last year's. There are so many other albums worth mentioning. Let's start with the others that fought for #10:
Barren Earth
-
The Devil's Resolve
— Almost better than their excellent debut. A couple of the middle tracks seem a little filler-ish, but the first three or so are excellent.
Wilderun
-
Olden Tales & Deathly Trails
— Another debut album? Indeed. A splendid merging of folk, symphonic, and progressive metals - all with a melodeath touch. An album like this was guaranteed to be a hard pick. I'm definitely going to be keeping an eye on these guys.
Luca Turilli's Rhapsody
-
Ascending To Infinity
— Not as good as last year's
From Chaos To Eternity
, yet still so good. The next Rhapsody of Fire album will probably suck now.
The rest:
Sonata Arctica
-
Stones Grow Her Name
— I did say it's still an honorable mention, didn't I? As much as I want to hate this album, I can't. I just hope the next album goes back to a
The Days of Grays
style.
Be'lakor
-
Of Breath and Bone
— There wasn't banner for melodeath this year like last year had with
New World Shadows
, but if there was one then this'd be it. Melodeath is a stale genre, but artists like Omnium Gatherum and Be'lakor are managing to keep it very much alive.
Hail Spirit Noir
-
Pneuma
— This album is like walking into a circus of dead clowns and watching them all fornicate with donkeys. This is ANOTHER debut album, BTW.
In The Silence
-
A Fair Dream Gone Mad
— I didn't discover this until after 2012 was technically over. Holy shit, this is another insanely good debut album that MIGHT end up taking over #10 eventually. Really good melancholic/atmospheric progressive rock/metal, this is.
Sabaton
-
Carolus Rex
— So, apparently I'm not really getting a good version of this album unless I hear the Swedish version. Well, whatever, this is still a sexy slab of heavy/power metal regardless of the language.
Gorod
-
A Perfect Absolution
— I am hardly a fan of techdeath, but this is highly recommended anyway.
In Mourning
-
The Weight of Oceans
— A far more atmospheric and cohesive experience than their prior albums, making it their best yet.
Thousand Leaves
-
Lunatic Dawn
— More good MDM, and a worthwhile listen.
Arjen Anthony Lucassen
-
Lost in the New Real
— Again, I'm usually rather apathetic to non-metal stuff... but non-metal stuff released by metal artists always tends to peak my interest. Super catchy and intelligent, this album.
Carach Angren
-
Where the Corpses Sink Forever
— Like techdeath, I'm not usually a fan of symphonic black metal. This album managed to win me over with its super slick and sweet riffing and incredibly epic concept.
My top 10 songs 2012 and some honorable mentions.
My 2012 releases. Feel free to suggest something.