Maya Annisa Fitraf, 25, mujer, IndonesiaVisto por última vez: Julio 2011
2

0

2

5

9

scrobblings desde 8 May 2010
426 temas favoritos | 2 mensajes | 0 listas de temas |

843 notas

Feeds

Feeds
Conóceme
My name's
Maya
, and I'm an Indonesian.
I really like to make a friend to all of you, especially the other countries.
People think I'm

WEIRD,

just because I

LOVE

different things.
I love old and classic things, especially music.
BUT
I still open-minded with new things, I still can enjoy it!
"Never use a blunt knife to stab my back, but grind that knife then stab my chest (heart)."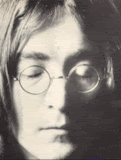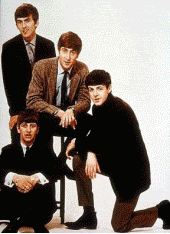 Oh yeah, I love
The Beatles
so much much much than ever. I'm
totally
obsess with them.
And
John Lennon
is my favorite Beatle.
I often hard to breathe when seeing

John Lennon.





Another artists that I

LOVE




And the last...
JOHNNY DEPP....
-There's nothing you can do that can't be done.-

-Life is very short and there's no time for fussing and fighting my friend.-
-Listen to the colour of your dreams.-
-Too much love will kill you everytime.-