TacehT, 38, mujer, Estados Unidos
www.darkabyssproductions.c…Visto por última vez: Enero 2015
3

8

9

7

scrobblings desde 9 Oct 2008
136 temas favoritos | 7 mensajes | 3 listas de temas |

26 notas

Feeds

Feeds
| | | | | | |
| --- | --- | --- | --- | --- | --- |
| 1 | | | | | |
| 1 | | | | | |
| 1 | | | | | |
| 1 | | | | | |
| 1 | | | | | |
| 1 | | | | | |
| 1 | | | | | |
| 1 | | | | | |
| 1 | | | | | |
| 1 | | | | | |
Conóceme
TacehT on Last.fm, take a moment to check it out!
http://www.last.fm/music/TacehT
www.darkabyssproductions.com
www.taceht.com
About TacehT
Here for: To be a Virus
Religion: Spiritually Awake
Zodiac Sign: Pisces
Chinese Sign: Dragon/Fire
Occupation:Graphic-Abstract Artist/Photographer
Mediums:
2D/3D Graphics,
Painting
Sculpting
Photography
Music Production
Quote:
"As a species we're fundamentally insane. Put more than two of us in a room, we pick sides and start dreaming up ways to kill one another. Why do you think we invented politics and religion?"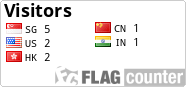 Actividad reciente