Arabell, 20, mujer, Alemania
lieblingstape.de/Visto por última vez: Hace 4 horas
1

1

5

9

9

6

scrobblings desde 18 Feb 2011
297 temas favoritos | 0 mensajes | 0 listas de temas |

67 notas

Feeds
| | | | | |
| --- | --- | --- | --- | --- |
| 1 | | | | |
| 2 | | | | |
| 3 | | | | |
| 4 | | | | |
| 5 | | | | |
| 6 | | | | |
| 7 | | | | |
| 8 | | | | |
| 9 | | | | |
| 10 | | | | |
| 11 | | | | |
| 12 | | | | |
| 13 | | | | |
| 14 | | | | |
| 15 | | | | |

Feeds
Conóceme
[Lieblingstape]
love music. ♫ .love concerts
vegetarian.
I'm broke, but I'm living.
Hardcore - Punk - Indie - Folk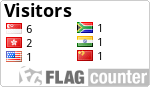 "This next song is about stupid phone calls you make when you're drunk and I wanna dedicate it to our friend Arabell!"
- Frank Turner -
Listening to music all day long; at work, on my mobile and at home.
285 concerts - 22 festivals
4 comedians/musicals
6 readings
Concert history
seen concerts in
argentina (5) - austria (7) - belgium (2) - czech republic (1) - england (5) . germany (lots) - hungary (1) - netherlands (2) - poland (1) - switzerland (3)
seen live in 2007
Beatsteaks – Ohrbooten – (Senore Matze Rossi) - ZSK
seen live in 2008
Anti-Flag – Beatsteaks (3x) – Danko Jones – Die Ärzte (2x) – Die Schröders – Die Toten Hosen (2x) - Egotronic - Farin Urlaub - Fettes Brot – Matula – The Damned - The Subways – Turbostaat (2x) - Zaunpfahl
seen live in 2009
CJ Ramone (2x) – Clueso – Die Mimmis - Die Schröders - Die Toten Hosen (18x) – Donots (3x) - Egotronic (2x) – Frittenbude – K.I.Z. – Madsen (2x) - Montreal - Peter Fox (2x) – Radio Dead Ones – Rampue – Rise Against – Seeed – SKA-P (3x) – Sondaschule (3x) - Staatspunkrott – The Adicts – The Ghost Rockets - The Subways – Taking Back Sunday – Zebrahead - ZK
seen live in 2010
Beatsteaks – Bela B. – Billy Talent – Blumentopf – Broilers – Die Toten Hosen (3x) – Donots (12x) – Eternal Tango (2x)- Fettes Brot – Forced To Exile - H-Blockx - Kate Nash – Killerpilze – Madsen – Monsters of Liedermaching – Montreal – Nessi - One Fine Day (3x) – Radio Dead Ones – Revolverheld – Royal Republic (5x) – Senore Matze Rossi (4x) – Skindred – Skunk Anasie – The Kooks - Three Chords Society – Tim Vantol – Tommy Finke – Turbostaat (3x) – TV Smith & Vom Ritchie – Wir sind Helden – WIZO
seen live in 2011
5BUGS - Atlan - Beatsteaks (8x) - Cannibal Koffer - Captains Diary - Captain Planet - Casper (2x) - ClickClickDecker - Cryssis - Death Cab for Cutie - Die Fantastischen Vier - Donots (10x) – Egotronic – Escapado - Eternal Tango - Favorit Parker – Flo Mega - Itchy Poopzkid (2x) - Jupiter Jones (5x) - Koeter - Kraftklub (6x) - Krawehl (2x) - Matula - Millencolin - Misconduct (2x) – My Glorious (3x) - Nagel (3x) - Nessi (5x) – Petula (2x) - Radio Dead Ones - Rampue – Razors - Rocky Votolato - Royal Republic – Scorpio - Sebó - Senore Matze Rossi (14x) - Spaceman Spiff (2x) - Talco - Thees Uhlmann - The Durango Riot -The King Blues - The Subways - Tim Vantol (4x) - Turbostaat (2x) - TV Smith & Vom Ritchie - Von Drakus - ZSK
seen live in 2012
5BUGS - Anti-Flag - Architects - Atlas Losing Grip (2x) - Beatsteaks (3x) - Ben Gibbard - Broilers (8x) - Captain Planet - CJ Ramone - Cryssis (2x) - D.A.F. - Daylight - Deadmau5 - Deichkind - Die Ärzte (2x) - Die Mimmi's - Die Toten Hosen (41x) - Donots (3x) - Dropkick Murphys (2x) - Dubioza Kolektiv - Frank Turner - Forced to Exile - Gisbert zu Knyphausen - Gossip - Harke - I Heart Sharks - Into It Over It (3x) - Itchy Poopzkid - Keule - Kraftklub (3x) - La Dispute - Lester - Make Do And Mend - Marteria - Me First And Gimme Gimme - More Than LIfe - Nagel - Polar Bear Club (2x) - Rejected Youth - Rise Against - Royal Republic (7x) - Senore Matze Rossi - Social Distortion - Street Dogs - The Durango Riot - The Gaslight Anthem - The Inspector Cluzo - The Offspring (2x) - The Subways - Three Chords Socitey - Tim Vantol - Title Fight - Together - Touché Amoré (2x) - TV Smith - Useless ID (5x) - Vierkanttretlager - Wölli & Die Band des Jahres (3x) - Zebrahead - ZSK
seen live in 2013

...And You Will Know Us By The Trail Of Dead - Adam Arcuragi (2x) - A Day To Remember - Anti Flag (4x) - Apologies, I Have None (2x) - A Wilhelm Scream - Bad Drugs - Bad Religion (2x) - Billy Talent - Bob Geldorf - Boysetsfire - Broilers (7x) - Chefket - Counterparts - Cryssis (2x) - Dad Punchers - Das Pack - Dave Hause (2x) - Deez Nuts - Departure - Devil In Me - Die Toten Hosen (23x) - Disco Ensemble - Donots (7x) - Dritte Wahl - Dropkick Murphys - Enter Shikari - Fettes Brot - Findus - Frank Turner (11x) - Ghost Of A Chance (2x) - Gorgerous George - Goodbye Fairground - Hacktivist - Harm/Shelter - Heart In Hand - Heisskalt - Hierophant - I Am Heresy - Joey Cape - John Allen (3x) - Kopek - Kraftklub - Landscapes - Larry and His Flask (3x) - Leslie Clio - Lucero (3x) - Madness - Major League - Marathonmann - Mega! Mega! - Montreal - More Than Life - Northcote - Nosliw - Obey The Brave - Ohrbooten (2x) - Pil - P!NK - Polar Bear Club - Pulley - Radio Havanna - Relentless - Rise Against - Rocky Votolato (2x) - Royal Republic - Sascha Blohm - Samiam - Seld Defense Family - Set It Off - Slime - Smile And Burn - Sondaschule - Stray From The Path - Strike Anywhere - Such Gold - Suburban Legens - Swan Dive - The Aquabats! - The Blackout - The Computers - Thees Uhlmann - The Ghost Inside (2x) - The Living End (3x) - The Prosecution - The Reel Big Fish - The Skatoons - The Smith Street Band - The Undertones - Tigeryouth (4x) - Tim Vantol (3x) - Touché Amoré - Trailerpark - Turbonegro - Turbostaat (3x) - Walk Off The Earth - Western Grace - Wölli und die Band des Jahres - Yellowcard - Zinnschauer - ZSK

seen live in 2014

4 Promille - Andrew Jackson Jihad (5x) - Atlan - Battlecross - Broilers (2x) - Bullet For My Valentine - Callejon - Call It Off - Captain Planet - Cynthia Nickschas - Ducking Punches (5x) - Findus - Frank Turner (6x) - Massendefekt - Nicolas Sturm - Royal Republic - Spaceman Spiff - Striving Vines - Surfing Hundekuchen - The 101's - The Scandals - The Uprising - Tim Vantol - Trivium