Intro.
My apologies dear readers for this six month late entry. A lot of things have happened in 2014 that have really forced me to put music on the back-burner. Having said that however I do think 2013 was one of the better years in the last five or so as far as music was concerned. So many fantastic records really made it difficult to order my list so whenever I got a bit of free time i painstakingly chopped and changed until I arrived at this seemingly end result. I hope you enjoy. Let me know what you agree/disagree with or give us a shout as to what records I may have missed last year. Cheers :)
- Marcus
#50

Akron/Family - Sub Verses
I've always been aware of this Portlandian three-piece experimental rock group but never really took notice until their fantastic previous album 'S/T II:The Cosmic Birth and Journey of Shinju TNT'. That record had this perfect balance of heavy psych and soft ethereal folk that permeated with a real spiritual force. I don't think this new one is good on the whole but it's not without it's incredible highlight. 'When I Was Young' is simply one of my favourite songs of the year. The gentle brass and drumming reminds me of something by 'Timber Timbre' but the vocal delivery in it's distortion is totally Mick Jagger. The jam at the end is magnificent. The album ain't bad but that one track boy oh boy, wonderful. Is it just me or is the sleeve totally 'Meddle'?

Favourite track: When I Was Young
#49

Thundercat - Apocalypse
This guy might just be the best bass player on the planet. Teamed with co-producer Flying Lotus again, the two lay down some serious futuristic funk and soul grooves. There are some real party jams here but what impresses me more are the seductive spacey tracks. It's an adoring mix of acoustic and heavy electronics, and the thing pulses along with such energy. Some of the orchestral work on these heavily remind me of Gaye's 'What's Going On'. Timeless funk.

Favourite track: Oh Sheit, It's X!
#48

Crystal Antlers - Nothing Is Real
Loud noises! Crystal Antlers have always known how to blister your ear drums with their original blend of psychedelic punk garage rock. Their first EP was one of the greatest things I'd ever listened to at the time. Since then however they have taken radically different paths again and again, still seemingly unsure of what direction they want to go. Here they sound like they're aiming for more of a 'Wolf Parade' vibe which isn't necessarily a bad thing. I just miss the days when they sounded like this: http://www.youtube.com/watch?v=tADXDD43yaY

Favourite track: Rattlesnake
#47

Tyler, the Creator - Wolf
I've never really expected much in the way of substance from the Odd Future dudes. I was pleasantly surprised this year. Tyler in particular really impressed me with the production on this record. At times when the lyrics might be less interesting, the music is always enjoyable and in this day and age of hip-hop that's no small feat. I can only hope Ty Dollaz continues to build on this.

Favourite track(s): IFHY Pigs
#46

Darkside - Psychic
Daft Punk fans have to get on this asap. It's like a smoked out chilled version of Random Access Memories taking place in an alternate universe.. and it's even better! The opener starts out pure space rock and builds to something Floyd would have been proud to call their own! Not on this record but check out this wonderful little ditty I found, a cover version of Sabbath's 'Planet Caravan': http://www.modularpeople.com/recommends/darkside-planet-caravan-black-sabbath-cover/28183.html

Favourite track: Heart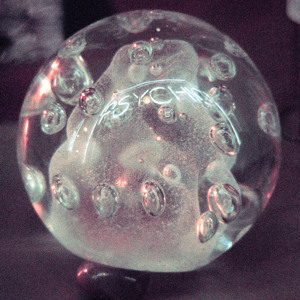 #45

Mazzy Star - Seasons of Your Day
In probably the most unlikely comeback (except maybe The Pixies?) Mazzy Star have picked up exactly where they left off. That's pretty impressive considering this is their first record in 17 years. I wouldn't hesitate in believing this thing was recorded in the mid 90's. I gotta confess I'm a total sucker for this band and Hope Sandoval in particular, who I believe has one of the most seductive voices ever. Combined with the woozy reverbed guitar revery, she is just intoxicating. I find this type of melancholy music almost medicating. Not much else is this beautiful, especially if you're feeling a little love-sick in the wee hours of the morning. Let Mazzy Star be your comforter! I hope they never change their tried and true formula because I could listen to this magic forever.

Favourite track(s): Does Someone Have Your Baby Now California Common Burn
#44

Run the Jewels - Run the Jewels
Ever since the day many years ago I first heart Outkast's 'The Whole World' I have been obsessed with Killer Mike's delivery. The guy is fucking awesome. Aesop ain't no slouch either. They make a lethal combination for sure. Not usually the type of hip-hop I listen to but this will do! It's hard not to feel sort of invincible after listening to this haha. Chain snatching, poodle shooting good times!
Favourite track: Run the Jewels
#43

The John Steel Singers - Everything's A Thread
I was fortunate enough to have one of those special connections to a new song on first listen while I was driving around tuned to JJJ mid 2013. It was a lovely summer day, they introduced this fantastic young band from Brisbane and spun 'MJ's On Fire Again'. For those 5 blissful minutes everything was perfect. I remember struggling to contain a ridiculous smile and was singing along to the infectious chorus by the end of the song ever so joyously. It felt like I'd heard this song a million times, not only once. That feeling man, as a music lover is all I can ask for. I then got the chance to see a set of theirs at Falls festival in Byron and they were marvelous as expected. I'd recommend checking them out if you like bands like Dirty Projectors and maybe even Real Estate. Keep an eye out for these guys! Also, Midnight Marauders album sleeve or what?

Favourite track: MJ's On Fire Again
#42

Earl Sweatshirt - Doris
A new challenger arrives! I'm aware Earl has already been around for years but now I'm finally paying attention. This is a real class hip-hop record. The dude has grown up. All across the board the production has improved with Odd Future this year, it's really good to see. Sweatshirt's sense of story telling particularly on 'Chum' is first rate. As a basketball player myself obviously I'm obsessed with the line "Feelin' harder than Vince Carter's knee cartilage is". Suddenly I have a new hip-hop dream. I'm gonna need an entire Flylo/Sweatshirt/Captain Murphy record. It has to happen.

Favourite track(s): Chum Whoa
#41

Fuzz - Fuzz
Oh Ty Segall, how you impress me. This guy never stops and to mix it up this time he decides to put down the guitar and jump behind the kit. Surprise surprise, the 27 year old phenom is a destroyer of souls on that instrument as well. It's a baron apocalyptic, sun-drenched heavy as fuck, crunchy distortion-filled dream come true. It's probably the closest sounding thing to Witch's s/t released on Tee Pee Records back in 2006 and by no shock that was also one of my favourites of that year. I love you Ty, keep the good shit up! (See you later in the list ;) xx)

Favourite track(s): Earthen Gate What's In My Head?
#40

Emma Louise - vs Head vs Heart
It's hard to believe such talent is so nearby. The wonderful Emma Louise hails from Cairns, about 400km north of me and is finally getting everything she deserves. I first heard her in a club here where she played a cover version of Alt-J's 'Tessellate', I think everyone fell in love with her instantly. I also got a chance to see her at Falls fest during a lovely day-time set. I could probably list another handful of just truly wonderful singers I enjoy but the thing is Emma goes above and beyond most here with the outstanding music accompanying her. I really like the slight electronic flourishes that are always present but so delicately used as to not dim the intimacy between her voice and the acoustic instruments. Swoon-worthy stuff.

Favourite track: Atlas Eyes
#39

Pond - Hobo Rocket
You have to love what's going on in Perth at the moment. Seeing this riff fest live was truly a spectacle to behold. It all just looks and sounds so effortless to these lads. We are truly setting the example and living in a new golden age of psychedelic rock/pop here in Australia.

Favourite track(s): Whatever Happened To The Million Head Collide? Giant Tortoise
#38

Nick Cave & The Bad Seeds - Push the Sky Away
I'm really digging this. I wanna single out and talk about track number 8, "Higgs Boson Blues". This fucking song. It's one of the greatest I've heard in ages and it sounds EXACTLY like one of my all-time favourites, Neil Young's terrifying "On the Beach". Clocks in at eight minutes but I could listen to those lazy crazy horse chord changes and high pitched backing vocals forever man! Nick sounds amazing on this song. I've a pretty accurate recommendation for any fans of this band, go check out Timber Timbre immediately!

Favourite track(s): We No Who U R Higgs Boson Blues
#37

Ducktails - The Flower Lane
Easy listening in-offensive surf/electronic/pop is what's going on here. Much like sister band Real Estate, and even one of my lesser known favourites Greater California. The production on this thing is first rate, everything sounds so crispy and even brings to mind Steely Dan's 'Aja'. The highlight for me is the majestical 'Letter of Intent', an electro-pop master work. Complete with the synth work of Oneohtrix Point Never's Daniel Lopatin and and guest vocals from Jessa Farkas of Future Shuttle, this little gem sounds like it belongs on the 'Drive' soundtrack. This is the kind of pop album I can get on board with.

Favourite track: Letter Of Intent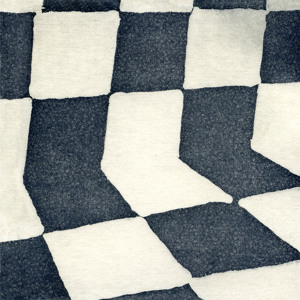 #36

The Holydrug Couple - Noctuary
If you're into Sleepy Sun, Quest for Fire, Dead Meadow or even the debut album from The Verve, you gotta get this in your ears. Shoegazing psychedelic good times from Chile! Very uplifting, summery, positive 60's vibes. The drumming on this thing is fucking fantastic. An acid wonderland!

Favourite track(s): Counting Sailboats It's Dawning
#35

Tim Hecker - Virgins
Hecker again wonderfully demonstrates how spiritual power can influence ambient/electronic music and really make you feel what you're hearing. The relationship of organic and mechanic and the balance between these types of sounds throughout this record is really interesting. It's beautiful, but also deeply menacing. It's definitely thought-provoking and extremely haunting at times. Delve in if you're into this kind of thing.


#34

Grails - Black Tar Prophecies Vol's 4, 5 & 6
One of my most beloved groups of musicians. Nobody out there is like Grails, and by association Lilacs & Champagne. These dudes are wired differently. Every album they release plays like a soundtrack score where I invent the film in my mind each time I listen. For whatever reason, they also make the most suitable soundtrack to any which First Person Shooter I happen to be playing at the time. Without a doubt one of the most innovative and original rock bands nobody knows about.

Favourite track(s): Self-Hypnosis Ice Station Zebra
#33

Earthless - From the Ages
Fuck yeah, Earthless is back baby! It's been a long wait but they have returned in all their glory. This is so much more than jamming folks. It's like a fucking jazz improv, but through the guise of the greatest stoner rock boogie ever known to man! How the fuck can they do this for 30 minutes straight is beyond me. The drumming is just frenetic and Isiah ALWAYS rips it up. One of the greatest to ever do it!

Favourite track: Uluru Rock
#32

Washed Out - Paracosm
Let me just say that this is one of the most beautiful sounding records I've ever heard in my life. The sounds are just "aaaaaaaaaaaaaah." Occasionally the lyrics leave a lot to be desired but you know what, I don't care. This is the vibe! This is the summer album of the year, their may only be one challenger you will see further down. If a record had ever made me feel like reaching out and touching a cloud it's this one. It's weightless blissful psychedelia made for the day time. So tasty you want to eat it.

Favourite track: It All Feels Right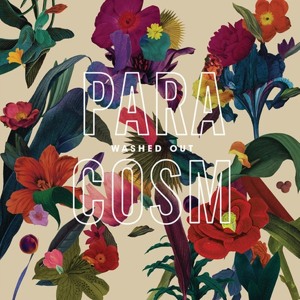 #31

Flying Lotus - Ideas + Drafts + Loops
Flylo is such a dude. Earlier in the year when his facebook or twitter or whatever-the-fuck reached 300k followers he shared mediafire links containing these 24 tracks, all unused and unheard outtakes. They are more or less scraps from Ellison's probable bottomless hard drive. Although this is just a compilation of outtakes, it strikes a balance between his tendencies to drift towards electronic music and his roots as a hip-hop producer. There are some incredible moments here that could have easily been fleshed out on record. The guy is freakishly talented and one of my favourite musicians currently working.

Favourite track(s): Coleman's Groove.Andreya 2 Osaka Trade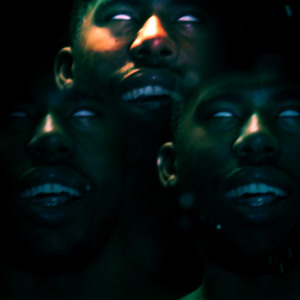 #30

Emancipator - Dusk to dawn
I found myself completely enthralled with the first 6 tracks here, just in a trance of total goodness. A fine example of the downtempo/trip-hop sounds I so desperately crave. This might just be his jazziest release yet! There's no question of the guy's talent and taste but I think he needs to change direction a little, or vary it up a little to keep it interesting.

Favourite track(s): Outlaw
#29

Yo La Tengo - Fade
My long-overdue intro to the band that I've had recommended to me countless times but never got around to listening to. I find myself really intrigued by the sounds on this album, not really what I was expecting them to sound like at all actually. I'm reminded of those two lovely bands Pram & Broadcast throughout, and even the softer side of Can believe it or not. A pleasant listen.

Favourite track(s): Well You Better Before We Run
#28

Flatbush ZOMBiES - BetterOffDEAD
God damn son! I was blown away with the energy on this thing. I'm loving the 90's feel. This to me sounds like a mix of Souls of Mischief and The Pharcyde, but at the same time so much more menacing. That one guy fucking sounds like Tom Waits too, that's crazy. Very promising, gotta keep an eye out.

Favourite track: Bliss
#27

Causa Sui - Euporie Tide
I was totally waiting for Garcia to start singing as the first track kicked in. Straight Kyuss worship done the correct way. As you listen further though there is so much more to Causa Sui. Their musical formula has improves vastly over the decade, adding jazz improvised jams, and now extensive use of the wonderful mellotron. Causa Sui are an essential band and this is an essential record for the avid stoner/psychedelic rock fan.

Favourite track: Homage
#26

Unknown Mortal Orchestra - II
I just couldn't duck the buzz of this release as it received generally positive acclaim from the various parties I tend to trust when it comes to music. "So Good At Being In Trouble" has been on constant rotation at my place since the day I first heard it on JJJ. It's psychedelic, it's funky and damn tasty!

Favourite track: So Good At Being In Trouble




#25

The Black Angels - Indigo Meadow
Some serious ass kicking psychedelic rock here from the veterans who always bring their A game. Got a chance to see them a couple of years ago at Harvest fest, it was fucking wild. "Evil Things" has one hell of a crunchy riff so simple and yet so badass.

Favourite track: Evil Things
#24

Arctic Monkeys - AM
This is the example of a perfect rock record suitable for everyone in 2013.

Favourite track(s): Arabella Mad Sounds
#23

Bibio - Silver Wilkinson
Chilled out house/trip-hop. Emphasis on chilled out for the most of this album, with a surprising amount of natural sounds. Very melancholic for the most part but when the shit goes wild, like 'You' for instance, it sounds not unlike something from Flying Lotus or even the up & coming Australian beat-maker Flume. The guy has an ear for wonderful vocal samples, it's as if he and Bonobo are on the same tip. "Pastoral English folk processed through analog tape, chopped up and threaded into a canvas of warm pop, carefully constructed melodies, and beat experiments". It's not exactly groundbreaking material, but it's a worthy listen if you're into these sounds.

Favourite track: You
#22

Boards of Canada - Tomorrow's Harvest
Otherwordly alien music that stimulates the mind. Perfect procrastination tunes. It's crazy how quickly these guys can turn such a peaceful angelic sound into something totally sinister and demonic. Reminds me of Mansell's work on 'Requiem' in parts. This band is such an enigma.

Favourite track(s): Reach For the Dead New Seeds
#21

Shigeto - No Better Time Than Now
I've been admiring this guy's work since his 2012 EP 'Lineage'. Much like early Four Tet whether it's pasted from odd samples or the thump of a real kit, percussion is the focal point of his music which is no surprise, he's a drummer first and foremost. From album to album he has implemented more of a hip-hop framework borrowed from the LA future beat scene, sounding at times not unlike Teebs and even Flying Lotus circa 'Los Angeles'. This record is what he has been building towards and is arguably his finest work to date.

Favourite track: Miss U
#20

The Men - New Moon
These lads are truly hard to pin down. What seemingly started as a hardcore punk/garage rock band has now evolved into a multi genre-bending amalgam of psychedelic rock and classic early 70s FM rock. Two tracks here in particular where they really open up are fucking spectacular. "I Saw Her Face" sounds like what NY & Crazy Horse wish they sounded like last year. "Bird Song" is wonderful with that bright harmonica, piano and slide guitar. Sounds very much like one of my favourite contemporary psychedelic rock bands, Assemble Head In Sunburst Sound. The two punch punk combo in the middle ("The Brass, "Electric") bring the group back to their punishing roots. Also want to mention the heart-breaking little ditty of an instrumental in the middle of the record "High and Lonesome" is really beautiful and breaks up the album perfectly. These guys are incredible.

Favourite track(s): Bird Song I Saw Her Face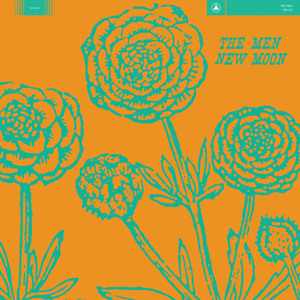 #19

DJ Frane - Hi Dusty Stranger
I had no fucking clue Frane was working on anything new. How this Southern California based producer and multi-instrumentalist is still so unheard of is beyond me. This, his first record in over 5 years has a loose wild western narrative running throughout the course which if you're like me, it should have you salivating at the potential Morricone-like samples you could expect. It's definitely not as immediate as his previous releases with 7 tracks reaching the 6-7 minute mark. Having said that the two longest are my definite favourites. 'Road to Dreamcatcher Mountain' effortlessly plods along the stoned trail before blazing off into synthesizer heaven, one particular section reminds me of Dr. Dre's early production, or even something from the Snowboard Kids video game soundtrack! As if specifically catered for me it then stoops down into something murky as fuck and yet still so celestial as it samples the obvious Paul Butterfield Blues Band's 'Last Hope's Gone', which coincidentally was also sampled in another song that I'd argue was responsible for me getting into hip-hop to begin with.. but I digress. (crush, kill, destroy, STRESS!!!)

I just gotta say this. There is a moment in 'The Mirage & the Gunslinger', from 6:40 onward to be precise. You know those moments when you're listening to something fresh and the kick is just so fucking perfect it knocks you over and you almost choke? I seriously burst into a shocked fit of laughter at how good this sounded, go listen to it. You'll know what I'm talking about, it's the shit folks! Flat-out impossible to sit still.

The dude is fucking sick and pulls some of the best samples you'll likely hear. If you're looking for funk in your trip-hop/electronic tunes this is the dude for you. Fan of DJ Shadow, Nujabes? This is for you!

Favourite track(s): The Mirage & the Gunslinger Road to Dreamcatcher Mountain
#18

My Bloody Valentine - m b v
Love the drums! Surprisingly fantastic, who woulda thought! Consistently strong all the way through. "Loveless" is an amazing album but I don't think I put it as the unquestionable album of the 90s like so many people do. As such I find this new one just as good. They're both unreal. Lay back and let it invade your brain. Just happy this thing exists really.

Favourite track(s): Only Tomorrow If I Am
#17

The Heliocentrics - 13 Degrees Of Reality
Demented funky krautjazz? I really gotta stop pulling these genres out of my butt. But seriously folks, this album is fucking bad! Crate diggers all over are gonna wet themselves over this. It's as if Madlib fucked around with a bunch of Morricone, German krautrock & Afro-beat records. It also has this incredibly sinister groove, it's really somethin' else! Try it out if you're into this kind of thing.

Favourite track(s): Collateral Damage Wrecking Ball
#16

Thee Oh Sees - Floating Coffin
Utter chaos. Psychedelic Garage Punk? My head feels like it's going to explode listening to this and I love that. The funny thing being that this is probably the easiest release to listen to from this ever prolific group of psychos. There are even moments of blissed out country-rock revery amidst the acid gurgling. This is what now, album number 15 in a 10 year period? Shit is crazy. Am I the only one who thinks 'Minotaur' sounds like some bizarro modern Pixies? I love it, keep up the good work dudes!

Favourite track(s): Toe Cutter/Thumb Buster Minotaur
#15

Arts The Beatdoctor - Lost Track of Time: Unreleased 2002-2012
Compiled here are a collection of tracks that hadn't seen the light of day yet. Considering how impressive this release is and the fact that there isn't really much material of Arts' out there, this is truly a blessing. This guy is one of my all-time favourite beatmakers, and his 2007 album 'Transitions' is an absolute essential for fans of the genre. Arts' brand of jazz infused electronic/hip-hop is my perfect blend, it doesn't get much better than this in these genres for me. Fans of Bonobo & Long Arm should check out this truly gifted beatmaker.

Favourite track(s): Midnight Oil These Pieces Fit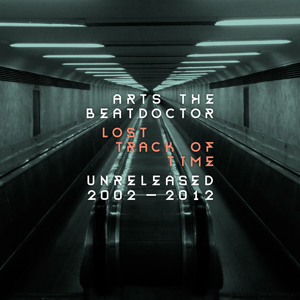 #14

MGMT - MGMT
One of the highlights of the last 12 months was seeing MGMT close out Falls Festival in Byron Bay, playing a dizzying array of songs from their previous two records as well as a select few from this one before it dropped. This only heightened my expectations for what very well may have been my most anticipated album of 2013. It may have fallen far from my top 5 but in no way is this album a disappointment to me. I love this band more and more through each record. I do think however the first two were much more rounded and fleshed out. I think the highs on this new one are weighted more through 4 or 5 songs but boy oh boy are those songs great.

Favourite track(s): Plenty Of Girls In the Sea Mystery Disease
#13

Sigur Rós - Kveikur
I gotta confess I've probably only listened to this album maybe three or four times all the way through. The second track 'Hrafntinna' however I have probably played 20 times or more. I can't get enough of it. It might just be my favourite song from them. Also 'Brennisteinn' is one of the most evil sounding songs I've ever heard. Every year there might be two or three groups I really delve right into and for whatever reason, Sigur Rós was one of those this year. Like I've mentioned before, I've always semi-enjoyed their music but it never went above and beyond that. It wasn't until seeing them live last year, and closing with the final track from () where I really got it. That was a magical 10 minutes. Jaw-dropping experience, etc. etc. Anyone who has seen it knows what I mean. As a result I started listening to Takk... and it quickly became my favourite. I'm really loving these guys at the moment.

Favourite track(s): Hrafntinna Brennisteinn
#12

Smith Westerns - Soft Will
Here it is ladies and gents, the feel-good summer vibe album of the year. This is truly magical. It's as about as inoffensive at it gets, it's so sweet that it could potentially make some people sick. But if you're able to roll with it it'll have you singing along and feeling great in no time. I said it about their previous record back in 2011 and I'll say it again. These dudes not only know how to play wonderful guitar lines, but they record them so well. The production on this thing is first rate. Some of my favourite guitar work in a while, particularly on the stand-out track 'Best Friend', which just oozes George Harrison all over the place. It's just so fucking pretty! One of the best tunes of the year.

Favourite track(s): Best Friend 3AM Spiritual
#11

Iron & Wine - Ghost On Ghost
My initial reaction to this album was completely unexpected and unfortunate. You see, I absolutely adore Iron & Wine. When everyone was ripping on his previous effort I was totally in love with it. I love the way Sam is making music now, the instrumentation is so vivid and rich. So it was to my surprise I felt really let down on first listen here, and why exactly I'm not sure. A few more listens have revealed quite a bit, there's so much shit going on here man.. it's really out there. Country, Gospel, Jazz, Straight up Pop, Folk, Funk. A total melting pot, and it's really growing on me with every subsequent listen.

'Low Light Buddy of Mine' on the other hand INSTANTLY hit it off with me. Definitely one of my favourite songs of the year. That's exactly the sound I was waiting for and I'm glad to say I'm warming to the rest of it nicely. Mr. Beam just keeps on keepin' on, doing whatever the fuck he wants!

Favourite track(s): Low Light Buddy Of Mine Grass Widows
#10

Dead Meadow - Warble Womb
Oh baby! Dead Meadow have finally returned and they're sounding exactly like I had wished for. You see unlike most DM fans 'Old Growth' is heads and shoulders better than their earlier work in my opinion. They upped their production value and found time to kick it down a notch and really get into some slower grimier grooves. Then came 'Three Kings' and on it two incredible songs I think are some of their best ('That Old Temple' & 'Darlin'). They've been slowly heading in the direction I'd hoped for and now here it is fully realized on this latest LP. 'Mr. Chesty' would fit right in the middle of 'Old Growth' somewhere and I wouldn't blink an eye. This music is the grooviest thing on the planet. A treasure of mine forever.

Favourite track(s): Mr. Chesty Rains In the Desert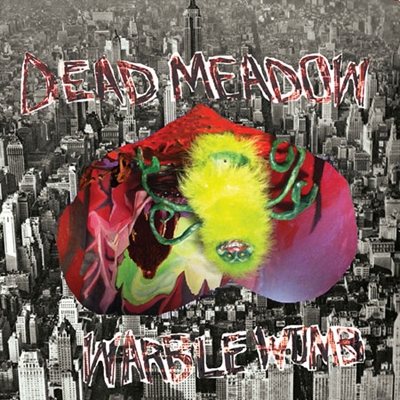 #9

Oneohtrix Point Never - R Plus 7
This was a later discovery for me, I only really started getting into this one when I moved into my new place in February 2014. But now that I think about it the very first time I listened to this (and by no accident, I'm sure I planned to do this) was during an occasion I had to wait in an airport for three hours. It was truly an exhilarating experience hearing these fresh new sounds while watching people come and go. I couldn't help but wonder what each person's story was as I was slowly drifting off into another plain, or so it seemed. It was one of those unique listening experiences we all have with certain albums. This thing sounds like a total collage of chopped up orchestra's, glitchy synths, wobbles but also some of the most organic sounds you're ever likely to hear on an electronic/ambient record. I particularly like the second track 'Americans', and I'm sure I'm not alone in it reviving serious Donkey Kong Country memories and nostalgia. Such warm sounds.

Favourite track(s): Americans Chrome Country
#8

The Flaming Lips - The Terror
When trying to explain the Lips to other people one thing I've always said was from album to album and in some cases song to song, there are elements of both extraordinarily honest despair and sadness, as well as unbridled love and enthusiasm and pure joy. You always know right after the low, a big fucking high is coming. All 12 Lips' albums up to this point had this. "The Terror" does not. I keep waiting for that big, beautiful chord change to rip open the sky and bury this unrelenting darkness but it never comes. The record ends and every time I'm left with myself to ponder what the fuck did I just experience? The album opener is one hell of a jam that sounds like something from "Embryonic". "Try To Explain" just fucking rips my heart out man, it's devastating. Those wash of synths set it up, but Drozd's slightly out of key oohs and aahs in between the verse and chorus just get all up in my feels. All the greatest lips songs have such vivid imagery, and for whatever reason I feel just fucking alone and lost floating in space or some shit listening to this song. Like I said, this is usually alright because I know shortly there-after Wayne is gonna be my superman and sing some happy bubblegum shit to take the pain away, but it never comes.

This is the same for many of the songs on "The Terror". I think "You Lust" probably could have been culled a little but I love that main motif that kicks it off, reminds me of The Terminator or something. That little ambient part at the end reminds me of Requiem, needless to explain further. "Always There In Our Hearts" sounds like a companion piece to track 1 and thus ending this terrifying piece of music right where it begun. No happy ending. I don't know if it's the circumstances of Wayne's split with his wife, or Steven's reported mini-relapse, but this is unquestionably the darkest the Lips have ever been and for some fucked up reason this excites me very much. After all the experiments over the last 24 months I never would have thought I'd like this as much as I do. 30 years and still going, who the fuck knows what the future holds for The Flaming Lips!!!?

Favourite track(s): Look... The Sun Is Rising Try To Explain
#7

Ty Segall - Sleeper
This fucking guy has released 5 or 6 albums in the last two years that have all been in my list. He truly is phenomenal, and this right here might be his most concentrated and riveting record so far. Gone are the stacks on stacks of amps, and in is some beautifully played stripped down acoustic guitar that really reminds me of circa 'III' Zeppelin or even something from Big Star's '#1 Record'. Also Neil Young and Bowie come to mind. Ty is taking them all on and this is unquestionably his biggest bang as a song-writer. I know his next one or the next one after that is going to be a stone cold classic with a perfect blend of all these different types of rock music he is playing with. It's really enjoyable to see the process as it goes.

Favourite track(s): She Don't Care The West Sleeper
#6

Joey Bada$$ - Summer Knights
This kid has single handedly restored my faith in new hip-hop, even if it sounds like it's straight outta an older time. From the moment I heard Premo was backing him on the obvious single 'Unorthodox', I've been excited about Joey. I absolutely love his delivery. He has this wicked Jamaican infused Brooklyn drawl and he spits some incredible complex word pattens with such a lazy charismatic delivery. He makes it seem effortless. Let me say straight away that this is by no means anywhere near a perfect hip-hop record. There is still a lot of baggage here, but that's totally to be expected at this point in his career. I am confident he is going to drop something absolutely huge. 'Death of YOLO' to me sounds totally like a beat Nas would have rocked. It might have some of Bada$$' best versue's to date. ''95 'til Infinity' has him definitely sounding like a coming of age. Love that Jamaican accent coming through when he starts raising his voice.

However the unfortunate highlight for me comes in the tribute to his recently deceased best buddy Capital Steez on 'LongLiveSteelo'. The very first time I heard this my heart fell into my stomach. Joey speaks straight from his heart here, reminiscing about the positive influence Steez had on himself. He goes onto to talk about his success now and how he wishes Steez could see it and live it with him and how he struggles to comprehend or even understand why Steez committed suicide. But the real tear jerker comes in the line "If only we could vibe like one more time, hear one more line and share one more rhyme", as Joey's voice audibly breaks trying to get the words out. I couldn't believe what I was hearing at first, such a heartfelt tribute. R.I.P. Steez. I cannot wait to see Joey rip it up on his debut album in the fall of 2014.

Favourite track(s): Death of YOLO LongLiveSteelo
#5

Bonobo - The North Borders
And his back! His previous work was my album of the year in 2010, and planted the seed leading me to the wondrous world of trip-hop/electronic/downtempo/etc. I was lost for words on first listen, and subsequently still very impressed. It's noticeable that Mr. Green has elected for a more beat/dance orientated sound not unlike his first two albums. He has managed to do this without sacrificing all those pretty little organic subtleties only he knows how to employ in production oh so well. The dude is a master at implementing vocal samples into the mix and his well picked selection of guest vocalists continues. I'm hearing a bit of a FlyLo influence on the Badu track which is VERY exciting. This music just fucking melts me, I love it. Another fantastic performer I had the pleasure of seeing at Falls. The unexpected crowd favourite perhaps as well.

Favourite track(s): Heaven For the Sinner Jets Towers
#4

Foxygen - We Are The 21st Ambassadors Of Peace & Magic
Hooked right from the get go. This is fucking awesome. Influences are in abundance and all over the show. Early favourite "No Destruction" sounds like MGMT trying to channel the Rolling Stones with vocal flourishes of Bowie and Dylan! Big time Velvet Underground vibes going on too, hell even some Funkadelic. Melting pot of all the good shit. Clocking in at just over 35 minutes I'm always left wanting more. Bravo boys!

Favourite track(s): No Destruction Shuggie Oh Yeah
#3

Arcade Fire - Reflektor
I've been battling with this album and what exactly to make of it since the night it came out. I remember when first hearing the self-titled single out of context of the record I wasn't impressed and after three or four listens grew very tired of it. However that all changed after a couple spins of the album. The brass on that song is so dynamic and powerful when it kicks. I honestly don't mind the hidden track if you want to include that. Particularly the second half I think builds very well into 'Reflektor'. 'We Exist' sounds like the basis for a Midnight Oil song I've always thought, anyone else? 'Flashbulb Eyes' is gold. As are both the two parters, 'Here Comes the Night Time' and the 'Eurydice/Orpheus' companions. 'You Already Know', 'Joan of Arc' are both also fantastic. 'Supersymmetry' however is on an entirely different level for me. This poignant song hit me at the right time and stirs so much up inside me each time I hear it, just total warm fuzzy goosebumps. Whether or not the addition of it in the trailer and than the feature 'Her' can be attributed to that I'm not sure, but the song is truly special for me. Those bongos, synths and the lyricism just destroy me. So sad and yet so beautiful.

I think this could have been one of the greatest single albums of the last 5 years had it been trimmed to a single disc. While some of the songs I'm about to list are not all that bad, I really believe in my opinion they are excess. If you trim 'We Exist', 'Normal Person' and maybe 'Porno' (still undecided) I believe you have all-time classic record. What stands is still a truly remarkable album and I love it.

Favourite track(s): Here Comes the Night Time You Already Know Awful Sound (Oh Eurydice) Supersymmetry
#2

Lilacs & Champagne - Danish & Blue
I mentioned Grails earlier in this gigantor list. This is the boys again playing a completely different style of music. These Portlandians are quickly becoming some of my favourite musicians, really gotta keep tabs on everything they do. This time they've taken more of a beat orientated, synthesized style of instrumental hip-hop. They pull their samples from the most fucked up places that nobody else goes, delving deep into the psyche of long forgotten pop culture. It's like some weird fucking 20's noir film in it's cinematic scope, but at the same time like some fucking B grade Polish horror porn soundtrack. I don't even know what that is or why I chose to write it, but there ya go. The evil twin of The Avalanches 'Since I Left You'. I can really imagine both 'Le Grand' & 'Hamburgers & Tangerines' being used in the Terminator 2 score in an alternate world.

Favourite track(s): Hamburgers & Tangerines Le Grand
#1

Kurt Vile - Wakin On A Pretty Daze
I'll forever associate this gem with the 3 or 4 weeks in April/May I was working away from home, at a beautiful beach listening to this almost every night before going to sleep. I'll say right away It's too long. It's a couple of songs too much from being an absolute modern day classic. I'm saying that with the upmost love for this thing. I'm so glad he's upped the production value here, it's really payed off.

The opening track might as well be my favourite song of the year, it's just fucking perfect. 'Shame Chamber' is glorious, and that second round of high pitched 'WOOOs' over that fantastic guitar playing is my ringtone for the foreseeable future. 'Air Bud' is not the affectionate tribute to the greatest film of all-time we were all hoping for, but it certainly is new ground for Mr. Vile. Those drums kick in and it sounds like something from BoC's 'The Campfire Headphase'. The synthesizer's remind me of Peter Barden's wonderful work with British 70's progressive rock band Camel, one of my favourites from long ago. 'Goldtone' is just somethin' else. It effortlessly plays like one of the softer Neil Young songs from Zuma. Those female backing vocals are the icing.

Bravo sir, bravo. You win.

Favourite track(s): Wakin On A Pretty Day Shame Chamber Air Bud Goldtone
Honourable Mentions:


Atoms for Peace - AMOK
Big Scary - Not Art
Bob Dylan - The Bootleg Series Vol. 10 - Another Self Portrait (1969-1971)
Cloud Control - Dream Cave
Dialectrix - The Cold Light Of Day
The Flaming Lips - Peace Sword
Goldfrapp - Tales Of Us
Junip - Junip
Julia Holter - Loud City Song
King Krule - 6 Feet Beneath the Moon
Le Parasite - My Mind Travels Far
London Grammar - If You Wait
Midlake - Antiphon
The National - Trouble Will Find Me
Ta-ku - Songs To Break Up To