Gabber Gandalf, 25, hombre, PitcairnVisto por última vez: Mayo 2014
6

8

8

4

2

scrobblings desde 7 Dic 2008
288 temas favoritos | 4 mensajes | 0 listas de temas |

14 notas

Feeds
| | | | | |
| --- | --- | --- | --- | --- |
| 1 | | | | |
| 2 | | | | |
| 3 | | | | |
| 3 | | | | |
| 5 | | | | |
| 6 | | | | |
| 7 | | | | |
| 8 | | | | |
| 9 | | | | |
| 10 | | | | |
| 11 | | | | |
| 12 | | | | |
| 12 | | | | |
| 14 | | | | |
| 15 | | | | |
| 16 | | | | |
| 17 | | | | |
| 18 | | | | |
| 19 | | | | |
| 19 | | | | |
| 21 | | | | |
| 21 | | | | |
| 23 | | | | |
| 23 | | | | |
| 23 | | | | |
| 26 | | | | |
| 26 | | | | |
| 26 | | | | |
| 26 | | | | |
| 30 | | | | |
| 30 | | | | |
| 32 | | | | |
| 32 | | | | |
| 32 | | | | |
| 32 | | | | |
| 32 | | | | |
| 32 | | | | |
| 38 | | | | |
| 38 | | | | |
| 38 | | | | |
| 41 | | | | |
| 41 | | | | |
| 41 | | | | |
| 41 | | | | |
| 41 | | | | |
| 46 | | | | |
| 46 | | | | |
| 46 | | | | |
| 46 | | | | |
| 46 | | | | |

Feeds
| | | | | | |
| --- | --- | --- | --- | --- | --- |
| 1 | | | | | |
| 1 | | | | | |
| 1 | | | | | |
| 4 | | | | | |
| 4 | | | | | |
| 4 | | | | | |
| 4 | | | | | |
| 8 | | | | | |
| 9 | | | | | |
| 9 | | | | | |
| 9 | | | | | |
| 9 | | | | | |
| 13 | | | | | |
| 13 | | | | | |
| 13 | | | | | |
| 13 | | | | | |
| 13 | | | | | |
| 13 | | | | | |
| 13 | | | | | |
| 20 | | | | | |
| 20 | | | | | |
| 20 | | | | | |
| 20 | | | | | |
| 20 | | | | | |
| 20 | | | | | |
| 20 | | | | | |
| 20 | | | | | |
| 20 | | | | | |
| 20 | | | | | |
| 20 | | | | | |
| 20 | | | | | |
| 32 | | | | | |
| 32 | | | | | |
| 32 | | | | | |
| 32 | | | | | |
| 32 | | | | | |
| 32 | | | | | |
| 32 | | | | | |
| 32 | | | | | |
| 32 | | | | | |
| 32 | | | | | |
| 32 | | | | | |
| 32 | | | | | |
| 32 | | | | | |
| 45 | | | | | |
| 45 | | | | | |
| 45 | | | | | |
| 45 | | | | | |
| 45 | | | | | |
| 45 | | | | | |
Conóceme
Ich treibe aktiv Sport, und zwar eine alte asiatische Kampfkunst namens Sh'la fen. Beim Sh'la fen kommt es vor allem auf die innere Ruhe an, denn nur so ist man bereit für den großen Gegner, der laut Prophezeihung jeden Kämpfer ('Sh'la fen der') heimsucht. Die Bezeichnung ist T'ra Um, was so viel wie Gedankenkampf bedeutet. Zur Ausrüstung eines jeden Sh'la fen Den gehört die Waffe ('Kis Sen'), der Schild ('Dec Ke') und ein persönlicher Kampfplatz ('Matra Tze'). Die Regeln sind simpel, wer zu erst die Kampfhaltung ('Lie Gen') ändert, verliert.
Wer glaubt, ein Christ zu sein, weil er die Kirche besucht, irrt sich. Man wird ja auch kein Auto, wenn man in eine Garage geht.
Albert Schweitzer
Denke nie gedacht zu haben, denn das Denken der Gedanken ist gedankenloses Denken.
Ein Realist ist ein Optimist mit Erfahrung.
Wenn du beneidet wirst, musst du irgendetwas richtig machen!
Zynismus ist der geglückte Versuch, die Welt zu sehen, wie sie wirklich ist.
Der Schwache kann nicht verzeihen. Verzeihen ist eine Eigenschaft des Starken.
Zuerst ignorieren sie dich, dann lachen sie über dich, dann bekämpfen sie dich und dann gewinnst du. - Mahatma Ghandi
Wer so tut, als bringe er die Menschen zum Nachdenken, den lieben sie. Wer sie wirklich zum Nachdenken bringt, den hassen sie.
Aldous Huxley
Die Kunst ist, einmal mehr aufzustehen, als man umgeworfen wird. Winston Churchill
Verbeugen ist besser, als sich auf die Schuhe zu kotzen.
Es wäre dumm, sich über die Welt zu ärgern. Sie kümmert sich nicht darum. - Marcus Aurelius
Der Neid ist die aufrichtigste Form der Anerkennung. - Wilhelm Busch
Wenn man einem Menschen trauen kann, erübrigt sich ein Vertrag. Wenn man ihm nicht trauen kann, ist ein Vertrag nutzlos.
Jean Paul Getty
Die höchste Form des Glücks ist ein Leben mit einem gewissen Grad an Verrücktheit.
Erasmus von Rotterdam
"Der Horizont vieler Menschen ist ein Kreis mit Radius Null - und das nennen sie ihren Standpunkt."
A. Einstein
"Atheisten: Leute, die einen Glauben, den sie nicht haben, glühend verteidigen."
Ron Kritzfeld
"Gegen eine Dummheit, die gerade in Mode ist, kommt keine Klugheit auf."
Theodor Fontane
"Als du auf die Welt kamst, weintest du, und um dich herum freuten sich alle. Lebe so, daß, wenn du die Welt verläßt, alle weinen und du lächelst."
Konfuzius
"Drei Dinge helfen, die Mühseligkeiten des Lebens zu tragen: Die Hoffnung, der Schlaf und das Lachen."
Immanuel Kant
"Nicht alle Chemikalien sind schlecht. Ohne Chemikalien wie z.B. Wasserstoff und Sauerstoff, wäre is nicht möglich, Wasser herzustellen, was ein wichtiger Bestandteil von Bier ist."
Dave Barry
"Das Merkwürdige an der Zukunft ist wohl die Vorstellung, dass man unsere Zeit einmal die gute alte Zeit nennen wird."
Ernest Hemingway
"Climb up to see the world, not for the world can see you"
David McCullough Jr.
To most Christians, the Bible is like a software license. Nobody actually reads it. They just scroll to the bottom and click 'I agree'.
"If get sad, I stop being sad, and be awesome instead"
Barney Stinson
Be the kind of person, your dog thinks you are.
˙qɐɥ ʇɟnɐʞǝƃ ʎɐqǝ ıǝq ɹnʇɐʇsɐʇ ǝuıǝ ɹıɯ ɥɔı sɐp lɐɯ ǝʇzʇǝl sɐp ʇsı sɐp ʇɯɯɐpɹǝʌ
˙uǝsǝl nz ʇxǝʇ ǝɔıǝɥɔs uǝsǝıp ɯn uǝɥǝɹp ɟdoʞ uǝp uǝʇoıpı lǝıʌǝıʍ 'uǝssıʍ ʇɥɔıu ǝʇɥɔǝoɯ ɥɔı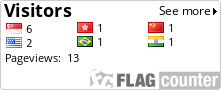 Noch einen zum Abschluss (nicht zu ernst nehmen):
"Lieber Gott,
gib mir die Weisheit,
einige Menschen zu verstehen,
die Geduld,sie zu ertragen,
die Güte, ihnen zu verzeihen!
Aber bitte gib mir keine Kraft.
Denn wenn ich Kraft habe,
hau ich ihnen aufs Maul!"