Jason, 28, hombreVisto por última vez: Hace 15 minutos
2

3

8

6

4

2

scrobblings desde 1 Feb 2006
1.306 temas favoritos | 256 mensajes | 0 listas de temas |

2.789 notas

Feeds
| | | | | |
| --- | --- | --- | --- | --- |
| 1 | | | | |
| 2 | | | | |
| 3 | | | | |
| 4 | | | | |
| 5 | | | | |
| 6 | | | | |
| 7 | | | | |
| 8 | | | | |
| 9 | | | | |
| 10 | | | | |
| 11 | | | | |
| 12 | | | | |
| 13 | | | | |
| 14 | | | | |
| 15 | | | | |
| 16 | | | | |
| 17 | | | | |
| 18 | | | | |
| 19 | | | | |
| 20 | | | | |
| 21 | | | | |
| 22 | | | | |
| 23 | | | | |
| 24 | | | | |
| 25 | | | | |
| 26 | | | | |
| 27 | | | | |
| 28 | | | | |
| 29 | | | | |
| 30 | | | | |
| 31 | | | | |
| 31 | | | | |
| 33 | | | | |
| 34 | | | | |
| 35 | | | | |
| 36 | | | | |
| 37 | | | | |
| 38 | | | | |
| 39 | | | | |
| 40 | | | | |
| 41 | | | | |
| 42 | | | | |
| 43 | | | | |
| 44 | | | | |
| 45 | | | | |
| 46 | | | | |
| 47 | | | | |
| 48 | | | | |
| 49 | | | | |
| 49 | | | | |

Feeds
| | | | | | |
| --- | --- | --- | --- | --- | --- |
| 1 | | | | | |
| 2 | | | | | |
| 3 | | | | | |
| 4 | | | | | |
| 5 | | | | | |
| 6 | | | | | |
| 7 | | | | | |
| 8 | | | | | |
| 9 | | | | | |
| 10 | | | | | |
| 11 | | | | | |
| 12 | | | | | |
| 13 | | | | | |
| 14 | | | | | |
| 15 | | | | | |
Conóceme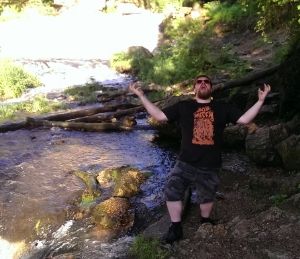 Amateur music journalist. Adept with all things brutal, grim, geeky and weird.
Crazy.
Beard stroking advocate.
"I love how I know you got off of work but one minute ago, yet you look like you're prepared to go to a metal concert. Like a heavy metal Clark Kent stepping into a phone booth."
"You move in phases. I've noticed two. Either you're super understanding, very easy to talk to, fiercely loyal and pensive. Or you're a huge douche who I don't want to talk to."
"Why is it that whenever I drive anywhere with the biggest metal snob in the St. Croix area we end up listening to ghetto rap?"
"You smell like a weird mixture of sex, chocolate, tobacco and leather. What the hell were you up to before I picked you up?"
"Try tryyyy tryyy to understandddd, you're the magical liquor mannnnnnnn."
"Hi, my name is Jason and I'm allergic to compliments."
-------------------------------------------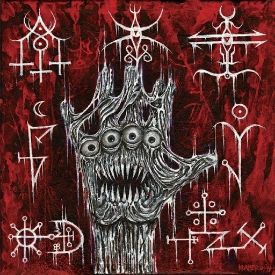 -------------------------------------------
"Tho' all the maps of blood and flesh
Are posted on the door,
There's no one who has told us yet
What Boogie Street is for."
"...so we grin in the face of frauds
and tell monsters to suck our dick."
"I want to feel like I feel when i'm asleep."
"...I'll give your legs epilepsy."
"I once met a man who trained himself not to dream..."
"Now I'm here to stay
Just passing through
I'm not going away
Yes I'm your new friend, I'm the aftertaste
I consolidate your emotions
and sign my name as your devotion to life."
"If fortune is a bitch
With venom and laser tits
Maybe sin will make for sugar flavored flesh
Kings taste terrible at best
and rest in peace raw
The rest are recipes...
CAW!"
"Plus, I don't care to defend sides of myself that I don't like much
I am what I am that's all that I am, bullshit don't got that right touch
Let the better half I punch, and push, and scratch it's way out
Get on all fours put a saddle on your back and let the pain mount"
"If ever you need me baby,
There's a number that you can phone
Its double six
five
four
three
two
one.
"
"But
Ima
Make 'em Purr"
Staff member of :
www.ultimatemetal.com
Guest Writer for :
www.alternativematter.net
/
www.thisisnotascene.com
/
www.metalbite.com
Actividad reciente