Denitsa, 23, mujer, Bulgaria
myspace.com/_cheza_Visto por última vez: El mes pasado
6

1

4

6

0

scrobblings desde 17 Nov 2006
506 temas favoritos | 113 mensajes | 1 lista de temas |

109 notas

Feeds
| | | | | |
| --- | --- | --- | --- | --- |
| 1 | | | | |
| 2 | | | | |
| 3 | | | | |
| 4 | | | | |
| 5 | | | | |
| 6 | | | | |
| 7 | | | | |
| 8 | | | | |
| 9 | | | | |
| 10 | | | | |
| 11 | | | | |
| 12 | | | | |
| 13 | | | | |
| 14 | | | | |
| 15 | | | | |
| 16 | | | | |
| 17 | | | | |
| 18 | | | | |
| 19 | | | | |
| 20 | | | | |

Feeds
| | | | | | |
| --- | --- | --- | --- | --- | --- |
| 1 | | | | | |
| 2 | | | | | |
| 3 | | | | | |
| 3 | | | | | |
| 3 | | | | | |
| 3 | | | | | |
| 3 | | | | | |
| 3 | | | | | |
| 3 | | | | | |
| 3 | | | | | |
| 3 | | | | | |
| 3 | | | | | |
| 3 | | | | | |
| 3 | | | | | |
| 3 | | | | | |
Conóceme
The way we choose is just our living.
The way we feel is what we could become.
Hey hey!
Just one more and I'll walk away.
And I forget how to move
When my mouth is this dry
And my eyes are bursting hearts
In a blood-stained sky
Oh it was sweet
It was wild
And oh how we...
The Cure - Homesick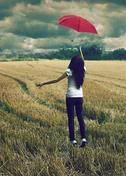 Stranded in this spooky town
Stoplights are swaying and the phone lines are down
This floor is crackling cold
He took my heart, I think he took my soul
With the moon I run
Far from the carnage of the fiery sun

Driven by the strangled vein
Showing no mercy I do it again
Open up your eye
You keep on crying, baby
I'll bleed you dry
The skies are blinking at me
I see a storm bubbling up from the sea

And it's coming closer
And it's coming closer

You, shimmy shook my bone
Leaving me stranded all in love on my own
What do you think of me
Where am I now? Baby where do I sleep
Feel so good but I'm old,
2000 years of chasing taking its toll

And it's coming closer..
Kings of Leon - Closer~ <3
Last.FM Milestones
28th track: (18 Nov 2006)
Frou Frou - Close Up

290th track: (04 Dec 2006)
Evanescence - Breathe No More

1065th track: (18 Jul 2007)
Flesh Field - Caged

5190th track: (29 Jun 2008)
Nickelback - Savin' Me

6921st track: (29 Aug 2008)
End of You - All Your Silence

12009th track: (18 Feb 2009)
Lamb - Gabriel

18941st track: (29 Aug 2009)
Любэ - Ночь

24941st track: (02 Jan 2010)
Raiden - Faith

29751st track: (24 Jun 2010)
Tool - Rosetta Stoned

31298th track: (28 Jul 2010)
Deftones - Change (In the House of Flies)

31805th track: (10 Aug 2010)
The xx - Infinity

Generated on 10 Aug 2010
Get yours here
Actividad reciente