Ley Shade, 28, hombre, Reino Unido
www.facebook.com/ley.shadeVisto por última vez: Hace 3 horas
1

7

0

0

0

5

scrobblings desde 8 Feb 2006
2.111 temas favoritos | 98 mensajes | 1 lista de temas |

187 notas

Feeds

Feeds
Conóceme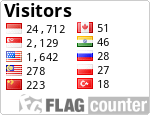 I am the manager, rights holder and main contributer of the
Labores Somnium
project, which covers a broad spectrum of different types of music, musical experiments, and reimaginings of others work. Please stop by and check out our latest featured tracks if you have the time =)
Feel free to add me on Facebook if you are a fan of the Labores Somnium project or musician wishing to work with its members. If adding me on Facebook, please send a private message letting me know that your adding me from Last.FM, otherwise your request may be declined.
I openly accept friend requests from people on Last.FM, especially those who's musical compatibility with mine is ''high'' to ''super high'', or are a musician I have worked with, am working with and/or wishes to collaborate in the future. It may take some time for friend requests and messages to be answered, so please don't be disheartened if you recieve no reply for a while.
I collect free music for redistribution to appropriate audiences, and to show appreciation for other artists who forgo monetary ventures in pursuit of artistic goals. If you wish to share or recommend any free music with me, your own or anothers, please PM me with the links. Post's advertising artists on my main feed will be removed, especially those begging for listens indiscriminatly, and those posting advertisements may be blocked from further posting.
Note: I have an extremely large music collection spanning most all forms of music. As i am a musician and I try to appreciate all forms of music, from small bands to major ones, I'll often just put ''everything'' on random and hit go, and listen to whatever plays. Variance is good. Try something new today =)