21, hombre, Italia
www.youtube.com/user/Dirig…Visto por última vez: Miércoles por la noche
5

3

7

4

8

scrobblings desde 18 Abr 2010
905 temas favoritos | 0 mensajes | 0 listas de temas |

86 notas
| | | | | | |
| --- | --- | --- | --- | --- | --- |
| | | System of a Down – Tentative | | | Ayer 10:40am |
| | | System of a Down – Stealing Society | | | Ayer 10:37am |
| | | System of a Down – Hypnotize | | | Ayer 10:34am |
| | | System of a Down – Kill Rock 'n Roll | | | Ayer 10:31am |
| | | Judas Priest – Rock Hard Ride Free | | | Ayer 9:38am |
| | | Judas Priest – Jawbreaker | | | Ayer 9:35am |
| | | Judas Priest – Freewheel Burning | | | Ayer 9:30am |
| | | Judas Priest – Love Bites | | | Ayer 9:24am |
| | | The Prodigy – Narayan | | | 20 Dic 13:58 |
| | | The Prodigy – Mindfields | | | 20 Dic 13:35 |
| | | The Prodigy – Serial Thrilla | | | 20 Dic 13:30 |
| | | The Prodigy – Funky Shit | | | 20 Dic 13:25 |
| | | Santana – Oye Como Va | | | 20 Dic 13:02 |
| | | Santana – Black magic woman / Gipsy queen | | | 20 Dic 12:57 |
| | | Santana – Singing Winds, Crying Beasts | | | 20 Dic 12:52 |
Ver más

Feeds
| | | | | |
| --- | --- | --- | --- | --- |
| 1 | | | | |
| 2 | | | | |
| 3 | | | | |
| 4 | | | | |
| 5 | | | | |
| 6 | | | | |
| 7 | | | | |
| 8 | | | | |
| 9 | | | | |
| 10 | | | | |
| 11 | | | | |
| 12 | | | | |
| 13 | | | | |
| 14 | | | | |
| 15 | | | | |
| 16 | | | | |
| 17 | | | | |
| 18 | | | | |
| 19 | | | | |
| 20 | | | | |
| 21 | | | | |
| 22 | | | | |
| 23 | | | | |
| 24 | | | | |
| 25 | | | | |
| 26 | | | | |
| 27 | | | | |
| 28 | | | | |
| 29 | | | | |
| 30 | | | | |
| 31 | | | | |
| 32 | | | | |
| 33 | | | | |
| 34 | | | | |
| 35 | | | | |
| 36 | | | | |
| 37 | | | | |
| 38 | | | | |
| 39 | | | | |
| 40 | | | | |
| 41 | | | | |
| 41 | | | | |
| 43 | | | | |
| 44 | | | | |
| 45 | | | | |
| 45 | | | | |
| 47 | | | | |
| 47 | | | | |
| 49 | | | | |
| 50 | | | | |

Feeds
| | | | | | |
| --- | --- | --- | --- | --- | --- |
| 1 | | | | | |
| 1 | | | | | |
| 1 | | | | | |
| 1 | | | | | |
| 1 | | | | | |
| 1 | | | | | |
| 1 | | | | | |
| 1 | | | | | |
| 1 | | | | | |
| 1 | | | | | |
| 1 | | | | | |
| 1 | | | | | |
| 1 | | | | | |
| 1 | | | | | |
| 1 | | | | | |
| 1 | | | | | |
| 1 | | | | | |
| 1 | | | | | |
| 1 | | | | | |
| 1 | | | | | |
| 1 | | | | | |
| 1 | | | | | |
| 1 | | | | | |
| 1 | | | | | |
| 1 | | | | | |
| 1 | | | | | |
| 1 | | | | | |
| 1 | | | | | |
| 1 | | | | | |
| 1 | | | | | |
| 1 | | | | | |
| 1 | | | | | |
| 1 | | | | | |
| 1 | | | | | |
| 1 | | | | | |
| 1 | | | | | |
| 1 | | | | | |
| 1 | | | | | |
| 1 | | | | | |
| 1 | | | | | |
| 1 | | | | | |
| 1 | | | | | |
| 1 | | | | | |
| 1 | | | | | |
| 1 | | | | | |
| 1 | | | | | |
| 1 | | | | | |
| 1 | | | | | |
| 1 | | | | | |
| 1 | | | | | |
Conóceme
Like a flame burning away the darkness
Life is flesh on bone convulsing above the ground.
Weme Zeit ist wie Ewigkeit,
und Ewigkeit wie Zeit,
der ist befreit
von allem Streit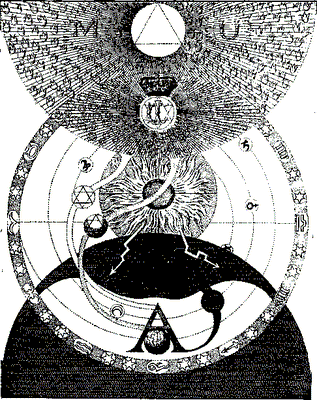 So drink and be merry for tomorrow we may die
It's better to laugh than it is to cry
Live for life's sake, don't let life pass you by
There's more worth living for than meets the eye
We look hard
We look through
We look hard to see for real
Such things I hear, they don't make sense
I don't see much evidence
I don't feel
Have you ever thought about your soul - can it be saved?
Or perhaps you think that when you're dead you just stay in your grave
Is God just a thought within your head or is he a part of you?
Is Christ just a name that you read in a book when you were in school?
Our ship explodes
Our work is done
We've left our lives
Inside the sun.
Space does not care.
Space does not threaten.
Space does not comfort.
It does not sleep; it does not wake; it does not dream; it does not hope; it does not fear; it does not love; it does not hate; it does not encourage any of these qualities.
Space cannot be measured. It cannot be angered, it cannot be placated. It cannot be summed up. Space is there.
Space is not large and it is not small. It does not live and it does not die. It does not offer truth and neither does it lie.
Space is a remorseless, senseless, impersonal fact.
Space is the absence of time and of matter
The blood that flows through me is not my own
The blood is from the past, not my own
The blood that leads my life is not my own
The blood is my strength, I'm not alone
Se non decidi di morire ogni giorno
Per rinascere nuovo, per rinascere nuovo
Se non capisci che ogni cosa ti insegna
A rinascere nuovo, a rinascere nuovo
Ti senti un vuoto nella pancia
La tua esistenza è solo ansia
Ogni viaggio inizia sempre con un passo
Percorri la via, conta solo su te stesso
Cammina sul sentiero d'acciaio perchè il destino ora esige il suo tributo
Sei sulla via del vuoto
So reach out, reach out, get a hand brothers and sisters
Grow on your kindness, love harmony and peace
Empty yourselves of everything, gain in loosing, thriving your freedom
I tried, but I'm sure you will.
Actividad reciente