Letícia, 19, mujer, BrasilVisto por última vez: Septiembre 2011
1

6

9

8

6

scrobblings desde 1 Mar 2009
19 temas favoritos | 0 mensajes | 1 lista de temas |

386 notas

Feeds
| | | | | |
| --- | --- | --- | --- | --- |
| 1 | | | | |
| 2 | | | | |
| 3 | | | | |
| 4 | | | | |
| 5 | | | | |
| 6 | | | | |
| 7 | | | | |
| 8 | | | | |
| 8 | | | | |
| 10 | | | | |
| 11 | | | | |
| 12 | | | | |
| 12 | | | | |
| 14 | | | | |
| 15 | | | | |
| 16 | | | | |
| 17 | | | | |
| 18 | | | | |
| 19 | | | | |
| 20 | | | | |

Feeds
| | | | | | |
| --- | --- | --- | --- | --- | --- |
| 1 | | | | | |
| 2 | | | | | |
| 3 | | | | | |
| 4 | | | | | |
| 5 | | | | | |
| 6 | | | | | |
| 7 | | | | | |
| 8 | | | | | |
| 8 | | | | | |
| 10 | | | | | |
| 10 | | | | | |
| 12 | | | | | |
| 12 | | | | | |
| 14 | | | | | |
| 14 | | | | | |
| 14 | | | | | |
| 17 | | | | | |
| 17 | | | | | |
| 17 | | | | | |
| 20 | | | | | |
| 20 | | | | | |
| 22 | | | | | |
| 23 | | | | | |
| 23 | | | | | |
| 23 | | | | | |
| 26 | | | | | |
| 26 | | | | | |
| 28 | | | | | |
| 28 | | | | | |
| 28 | | | | | |
Conóceme
a lost beatle
Last.FM Milestones
1000th track: (19 Apr 2009)
The Beatles - Wild Honey Pie

2000th track: (08 May 2009)
The Beatles - Piggies

3000th track: (12 Jun 2009)
The Beatles - Can't Buy Me Love

4000th track: (30 Jun 2009)
Iron & Wine - Flightless Bird, American Mouth
5000th track: (20 Jul 2009)
The Killers - Jenny Was a Friend of Mine

6000th track: (04 Aug 2009)
The Beatles - Till There Was You

7000th track: (21 Aug 2009)
Plain White T's - Hey There Delilah

8000th track: (19 Sep 2009)
Lily Allen - Littlest Things

9000th track: (23 Oct 2009)
Arctic Monkeys - You Probably Couldn't See for the Lights but You Were Staring Straight at Me

10000th track: (26 Nov 2009)
The Corrs - The Right Time

Generated on 08 Dec 2009
Get yours here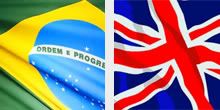 Hello, well, I really tried to write a cool profile, but I was sleepy or somthing like that, than, one day (The 30 of August to be specific, I said to myself: "Hey myself, let's do a profile!" so, Myself agreed; now I'm tring to do something nice.
As a profile I have to talk about myself, ok, I'll do this. My name is Letícia (yes, I'm brazilian :D, weird my name, isn't it?) but you can call me Tish or something like that. (be careful!).
The only thing that I like in US is Plain White Tees and The Killers, if you're not one of than I might hate you. (Kidding, now I'm loving everyone).
Talking about "love-stuffs" Beatles, Oasis (stop acting like bitches, Liam and Noel!), Keane, Radiohead (my Last.Fm doesn't put my Radiohead's scrobbled songs ¬¬'), Ting Tings, Indie bands and whatever. I'm bored, fyi.
So, now my creativity is over :D
Be Happy