Maria - Theresia Frohlich, 55, mujer, Francia
klout.com/LESTFM
2

3

5

1

scrobblings desde 3 Sep 2009
546 temas favoritos | 9 mensajes | 6 listas de temas |

181 notas

Feeds
| | | | | |
| --- | --- | --- | --- | --- |
| 1 | | | | |
| 2 | | | | |
| 3 | | | | |
| 4 | | | | |
| 5 | | | | |
| 6 | | | | |
| 6 | | | | |
| 6 | | | | |
| 9 | | | | |
| 10 | | | | |
| 11 | | | | |
| 12 | | | | |
| 12 | | | | |
| 14 | | | | |
| 15 | | | | |

Feeds
| | | | | | |
| --- | --- | --- | --- | --- | --- |
| 1 | | | | | |
| 2 | | | | | |
| 2 | | | | | |
| 4 | | | | | |
| 5 | | | | | |
| 5 | | | | | |
| 5 | | | | | |
| 8 | | | | | |
| 8 | | | | | |
| 8 | | | | | |
| 8 | | | | | |
| 8 | | | | | |
| 8 | | | | | |
| 8 | | | | | |
| 8 | | | | | |
Conóceme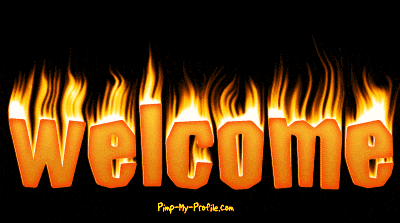 My name is Mary and I'm German living in South of France.
Some of you know me already under the pseudo
MIRACLEENETWORK
I love music and arts , creative people, inspired by lastfm i fast get addicted to networking - and i love traveling
Are you a true music lover?
Music runs in your blood. You are really into music. Being so passionate about music is surely a great thing. Carry on. But remember, don't let music become an obsession.
Take this quiz -
Are you a true music lover?
Take more
Quizzes
I don't like talking about me - check out my groups i've created on Lastfm
My newest Group is an promotion Groupradio for artists who deserve worldwide exposure
LestFM'S Artist Promotion
- an promotiontool for our GLOBAL NETWORK
:
NETWORK - LestFM - Friends of Music and art GLOBAL
JOIN OUR GROUP RADIO on Lastfm - we will increase your fanbase on LASTFM
as member of our GLOBAL NETWORK we increase your fanbase on myspace, facebook, youtube, worldwide
Our project is a GLOBAL BUSINESS for artists
FREE social media marketing with personalised services from audio production, videomarketing , eventsharing, distribution
Collaboration of music and art to increase the expression of your creation - let us do the hard work for you and you got more time for your creativity
We just created a Tag Radio Station - DISCOVER NEW upcoming Artists and if you like we appreciate if you share your Likes with your friends
lestfm artist
Actividad reciente