KatxColoratura, 26, mujer, Estados Unidos
www.facebook.com/KatxThexR…Visto por última vez: Marzo 2015
2

1

9

9

9

8

scrobblings desde 21 Feb 2007
162 temas favoritos | 0 mensajes | 0 listas de temas |

156 notas

Feeds
| | | | | |
| --- | --- | --- | --- | --- |
| 1 | | | | |
| 2 | | | | |
| 3 | | | | |
| 4 | | | | |
| 5 | | | | |
| 6 | | | | |
| 7 | | | | |
| 8 | | | | |
| 9 | | | | |
| 10 | | | | |
| 11 | | | | |
| 12 | | | | |
| 13 | | | | |
| 14 | | | | |
| 15 | | | | |

Feeds
| | | | | | |
| --- | --- | --- | --- | --- | --- |
| 1 | | | | | |
| 2 | | | | | |
| 3 | | | | | |
| 4 | | | | | |
| 5 | | | | | |
| 6 | | | | | |
| 7 | | | | | |
| 8 | | | | | |
| 9 | | | | | |
| 10 | | | | | |
| 11 | | | | | |
| 12 | | | | | |
| 13 | | | | | |
| 14 | | | | | |
| 15 | | | | | |
Conóceme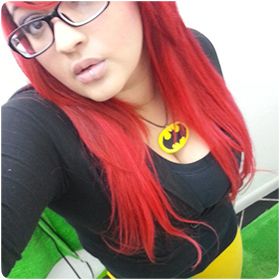 I'm Kat and I love music! I listen to it all day, and have studied music theory. I sing opera, and study languages. I speak English, Spanish, and Italian.
Add me if you'd like! I have
Facebook
, Skype, Twitter ect....
Aggiungimi se vuoi.
Add me I'm really nice don't be a
chicken
!!!!
Actividad reciente