Using only song names from ONE ARTIST to cleverly answer these questions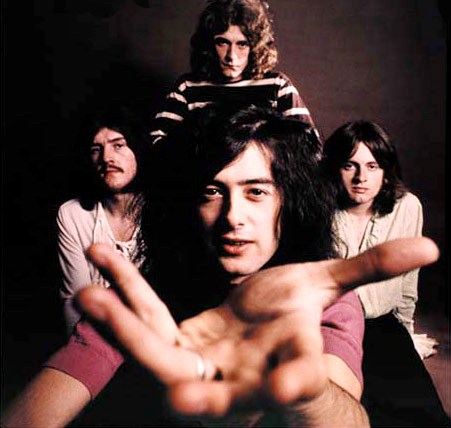 Pick Your Artist:
Led Zeppelin
!! xD Yeahhh!!
Are you male or female:
Living Loving Maid (She's Just a Woman)
Describe yourself:
Fool in the Rain
How do you feel about yourself:
Dazed and Confused
(siempre!!)
Describe where you currently live:
Over the Hills and Far Away
If you could go anywhere, where would you go:
Stairway to Heaven
You believe in:
Rock and Roll
(yeahhh!!(8))
Your best friend is:
Moby Dick
(y es bien wapo! ;D jaja!)
Your favorite color is:
Black Mountain Side
You know that:
What Is and What Should Never Be
(con los pies bien puestos en la tierra!!)
What's the weather like:
The Rain Song
(ha estado nublado TODO el día!! >_< !!)
If your life was a tv show, what would it be called?:
Communication Breakdown
What is life to you:
Good Times Bad Times
(como una montaña rusa..con sus altos y bajos!)
What is the best advice you have to give:
Your Time Is Gonna Come
(lo bueno siempre tarda en venir..pero de que viene, VIENE!)
Favorite phrase or quote:
The Song Remains the Same
(no sé x qué me llega, pero me llega!!)
Your life philosophy:
Ramble On
!!
If you could change your name, what would it be:
Darlene
Your favorite food is:
Custard Pie
Your favorite animal is:
Black Dog
Your favorite time of the day is:
In The Evening
Your favorite day of the week is:
Celebration Day
Your favorite ocupation/profession is:
Heartbreaker
(jaja! ;D q paja!!)
You have never thought about:
In My Time of Dying