hombre, Estados Unidos
www.youtube.com/user/JackS…Visto por última vez: Marzo 2012
4

7

4

4

scrobblings desde 11 Dic 2008
1.301 temas favoritos | 0 mensajes | 4 listas de temas |

111 notas
| | | | | | |
| --- | --- | --- | --- | --- | --- |
| | | Jorgensen – Cirque | | | 5 Mar 2012 |
| | | Melleefresh & Deadmau5 – Hey Baby - Burufunks Dirty Mackin Remix descarga gratuita | | | 5 Mar 2012 |
| | | Sydney Blu – Give It Up For Me | | | 5 Mar 2012 |
| | | deadmau5 – Some Chords | | | 5 Mar 2012 |
| | | Billy Newton-Davis vs. Deadmau5 – Outta My Life (Touch Mix) | | | 5 Mar 2012 |
| | | Wolfgang Gartner – Emergency (Original Mix) | | | 5 Mar 2012 |
| | | deadmau5 & Chris Lake – I Said (Michael Woods Remix) | | | 5 Mar 2012 |
| | | Melleefresh & Deadmau5 – Hey Baby - Burufunks Dirty Mackin Remix descarga gratuita | | | 5 Mar 2012 |
| | | Melleefresh vs. Deadmau5 – Hey Baby (Adam K Dirty Remix) | | | 5 Mar 2012 |
| | | deadmau5 – Some Chords | | | 5 Mar 2012 |
Ver más

Feeds
| | | | | |
| --- | --- | --- | --- | --- |
| 1 | | | | |
| 2 | | | | |
| 3 | | | | |
| 3 | | | | |
| 3 | | | | |
| 3 | | | | |
| 7 | | | | |
| 7 | | | | |
| 9 | | | | |
| 9 | | | | |
| 11 | | | | |
| 11 | | | | |
| 11 | | | | |
| 14 | | | | |
| 15 | | | | |

Feeds
| | | | | | |
| --- | --- | --- | --- | --- | --- |
| 1 | | | | | |
| 2 | | | | | |
| 3 | | | | | |
| 3 | | | | | |
| 3 | | | | | |
| 6 | | | | | |
| 6 | | | | | |
| 6 | | | | | |
| 6 | | | | | |
| 6 | | | | | |
| 6 | | | | | |
| 6 | | | | | |
| 6 | | | | | |
| 6 | | | | | |
| 6 | | | | | |
Conóceme
The first question many have for me is "
Jack Stormcrow, why are all of your friends beautiful women?
". I must say "
Did not Charlie have his Angels? Did not Bill have his Deadly Viper Assassination Squad (DVAS)?
" If I have asked you to be my friend, it is because you have awesome music taste and are also pretty. I hope that you also have the skills of a ninja. Why should I ask anyone else to be my friend? What would be the point, really?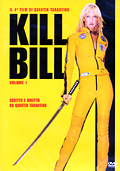 As for music tastes, I like all sorts of music, but hate many songs. I play in a samba band, but I also play banjo and I like to take some rock on the wii rock band.
"
Jack Stormcrow, you are a handsome devil!"
Well, actually, my photo is of Thulsa Doom from Conan the Barbarian and I like to comment on songs using his persona. Is that so wrong?! As the USA collapses, I am preparing to be a Russian style oligarch, so Thulsa Doom is a good role model.
"Jack, (may I call you Jack?), is your name really Jack Stormcrow?"
That is more my true name than the one given me at birth, or what I like to call my "slave name". It is Jack for the same reason that Jack White, Jack Black and Jack Sparrow are named Jack; he is the drunken master of old England, an everyman hero, Robin Hood's brother. "Stormcrow" means two things. I love storms; I absolutely love thunder storms, the smell of rain and lightning. The world needs storms, change and the cathartic unleashing of primal energy. Crows are smart, live on the margins and laugh at the world at large. Crows carry away the dead to make room for the new.
A Favorite Burial Video
Another Fav Gus Gus
"
My, don't you sound like a philosophical twit?
" Thanks for noticing! Really, my intuition came up with the name and I just hearts it, the rest is me trying to figure out why. Music makes me shut the hell up, so send some good music my way!
Remember, too much corn syrup will make you fat and give you mercury poisoning, but
boredom kills
.