Erin, 34, mujer, Estados UnidosVisto por última vez: Hace 10 días
7

5

0

0

4

scrobblings desde 16 Ago 2006
808 temas favoritos | 363 mensajes | 0 listas de temas |

339 notas

Feeds
| | | | | |
| --- | --- | --- | --- | --- |
| 1 | | | | |
| 2 | | | | |
| 3 | | | | |
| 4 | | | | |
| 5 | | | | |
| 6 | | | | |
| 7 | | | | |
| 8 | | | | |
| 9 | | | | |
| 10 | | | | |
| 11 | | | | |
| 12 | | | | |
| 13 | | | | |
| 14 | | | | |
| 15 | | | | |
| 16 | | | | |
| 17 | | | | |
| 18 | | | | |
| 19 | | | | |
| 20 | | | | |
| 21 | | | | |
| 22 | | | | |
| 23 | | | | |
| 24 | | | | |
| 25 | | | | |
| 25 | | | | |
| 27 | | | | |
| 28 | | | | |
| 29 | | | | |
| 30 | | | | |
| 31 | | | | |
| 32 | | | | |
| 33 | | | | |
| 34 | | | | |
| 35 | | | | |
| 36 | | | | |
| 37 | | | | |
| 38 | | | | |
| 39 | | | | |
| 40 | | | | |
| 41 | | | | |
| 42 | | | | |
| 43 | | | | |
| 44 | | | | |
| 45 | | | | |
| 46 | | | | |
| 47 | | | | |
| 48 | | | | |
| 48 | | | | |
| 50 | | | | |

Feeds
| | | | | | |
| --- | --- | --- | --- | --- | --- |
| 1 | | | | | |
| 2 | | | | | |
| 3 | | | | | |
| 4 | | | | | |
| 5 | | | | | |
| 6 | | | | | |
| 7 | | | | | |
| 8 | | | | | |
| 9 | | | | | |
| 10 | | | | | |
| 11 | | | | | |
| 12 | | | | | |
| 13 | | | | | |
| 13 | | | | | |
| 15 | | | | | |
| 16 | | | | | |
| 17 | | | | | |
| 18 | | | | | |
| 19 | | | | | |
| 20 | | | | | |
| 21 | | | | | |
| 22 | | | | | |
| 23 | | | | | |
| 23 | | | | | |
| 25 | | | | | |
| 26 | | | | | |
| 27 | | | | | |
| 28 | | | | | |
| 29 | | | | | |
| 30 | | | | | |
| 31 | | | | | |
| 32 | | | | | |
| 33 | | | | | |
| 34 | | | | | |
| 34 | | | | | |
| 36 | | | | | |
| 37 | | | | | |
| 38 | | | | | |
| 38 | | | | | |
| 40 | | | | | |
| 41 | | | | | |
| 42 | | | | | |
| 43 | | | | | |
| 44 | | | | | |
| 45 | | | | | |
| 46 | | | | | |
| 47 | | | | | |
| 48 | | | | | |
| 49 | | | | | |
| 49 | | | | | |
Conóceme
My library charts show my last 6 months, not overall artists. I like to see the current change rather than have it the same all the time.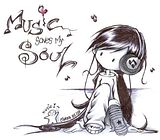 When looking for friends on Last.fm, I of course like people with music similarities close to mine. Makes it much easier to find similar new music and things to discuss. I don't limit myself here though - I'm really just looking for interesting people. I have found many friends with profiles that are detailed and imaginative, or show enthusiasm for something. I enjoy people who dare to be different while being themselves, variety is a happy spice!

I'm a 34 year old female in Lakeland, Florida. Huge music fan all my life. I remember when I was a small kid and being fascinated by the
Thriller video
on TV. That spurred a lifelong love of both music and horror movies. I'm also a rabid reader. Ever since I could read, I have.
Nothing in the world can duplicate the sheer magic and wonder of books and music.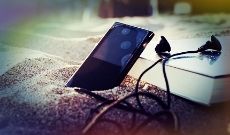 You'll either catch me on the computer, with my nose in a book, or headphones in my ears. Sometimes the more blissful things in life are the simpler ones.
My Book Site
-
The Paperback Stash
Where I post reviews and book dorkiness
My Other Bookish place away from home, my profile on
Goodreads
Reply tracker
(Quick link for myself to find now that Last.fm took off profile page)
Besides 8Track (my profile link in the list above), other Last.fm connected services with music:
AccuRadio
is a good one where people create their own radio playlists (Over 500 themes)
Free Music Archive
- Public domain and sampler/promo music gathered in one place, pretty cool site, need to spend more time with to rate the music
LastVJ
- Grabs youtube videos of your favorite Last.fm artists and any you watch are scrobbled to Last.fm as songs
Album Art Exchange
- The best spot for high quality album art, my go-to spot for MM tags
Rain is amazing. Nothing like curling up with a good book, sleeping, or listening to some tunes while rain is pouring hard on the windows.
RainyMood
is a Godsend, listen to recorded sounds of rain on the windows with light thunderstorms whenever you want.
Jango Radio
- Another groovy only radio station
Trance.fm
- For the love of Trance Music <3
Slacker Radio
- Sucks you have to pay to create playlists, but the other features are free and nifty

I'm a complete dork:


I'm a rocker chick, love rock in all it's forms. Enjoy the very old stuff and classic rock, soft rock from the 80's and 90's, and the ultra heavy. Enjoy the crossovers between Alternative and Rock, Rock this and Rock that basically. I'm not much of a Death Metal fan (everyone defines it differently) - I define it the screaming, thrashing, super metal stuff where I can't hear vocals really as they're drowned out.

"There is no feeling, except the extremes of fear and grief, that does not find relief in music."
George Eliot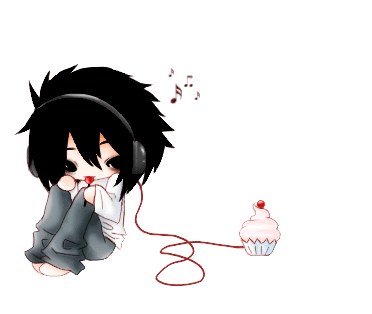 I'm a big fan of film scores, especially for horror films, particularly those with darker and dramatic instrumental type notes. I still remember watching some favorite movies as a kid and pausing in what I was doing just to admire some of the music I loved that was coming up. To this day I had not forgotten how much I loved the music, and have spent years now trying to track down hard to find scores. Most of my goals have been met with this, I'm happy to say.
The Best Music Management Software: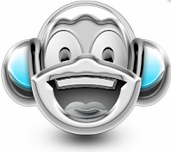 I'm a huge
MediaMonkey fan
- Favorite User-Created Scripts: MonkeyRox, VisualizationEmbedder. Been using the music software for years now, before Last.fm, and love how it is so customizable and fun to decorate, easy to use, the multiple options for organizing and listening to music, creating playlists, and the nifty sync options. I'm sure I'll use MediaMonkey and Last.fm until they blink out of existence.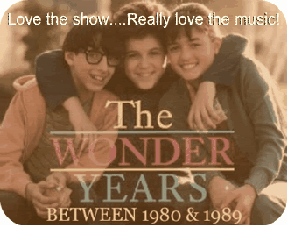 "If I can laugh, I can live."
— Christopher Reeve

"Without music, life would be a mistake."
— Friedrich Nietzsche

"You may say I'm a dreamer, but I'm not the only one. I hope someday you'll join us. And the world will live as one."
— John Lennon

"The tragedy of life is what dies in the hearts and souls of people while they live."
-Albert Einstein

Last.fm Recommended Reading

When times are mellow I like to chill with some celtic or classical music. I even enjoy a smidgen of opera but am such an amateur with it I have a very meager collection. I don't care about being marked as emo or whatever the current musically-dissing phrases are, for I worship alternative music and am proud of it. Labels like that serve only to irritate me.
Rue Morgue Radio
is a dream come true for a horror fan like me:

I don't grow out of bands and still enjoy some of the same I did when younger. Even though I'm an eighties child I can still enjoy older songs, especially from Simon & Garfunkle, The Beatles, and The Beach Boys. I'm much more picky with country and really don't care for rap, save the rare song. I'm not the biggest POP fan either, although there's some I like that aren't irritating. Basically, if the beat becomes the music and drowns it out, I lose interest. If a Pop, Hip-Hop, R&B, or Rap song keeps the same beat going continuously to where that's all I really hear/feel, it's underwhelming. Despite this I love techno and finding new in that genre, but techno is clearly a different story as it's a different type of music. If the rhythm doesn't change in the techno song either, then it's as much of a cheat as any other kind of music.
I'm attached to the hip with my Sansa e200 series player. Been using it daily for over seven years and its still going strong. Had bad experiences with two creative players, and the worst customer service I've ever experienced with one of those, so they're permanently off my list. The new Cowan J3 looks like it would be a fun upgrade. Saving up for it now. MP3 players are just fun to me, I love the little gadgets.
Songs with special memories attached to them
:
The first song I heard with my now-fiance, Nathan:
If You Could Only See
by
Tonic
The song he usually sings at Karaoke - The Doors, People are Strange
My mother's favorite song, Because of You by Kelly Clarkson
My son's favorite song, The Diary of Jane by Breaking Benjamin
Last.fm + Youtube Page


They make my heart sing

What lies behind us, and what lies before us are tiny matters compared to what lies within us.
~ by Ralph Waldo Emerson ~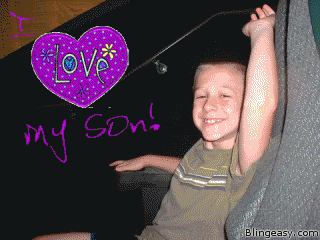 Last.FM Milestones
1st track: (18 Aug 2006)
3 Doors Down - When I'm Gone

10000th track: (11 Mar 2008)
Shinedown - 45

20000th track: (15 Nov 2008)
Charles Bernstein - Prologue

30000th track: (17 Sep 2009)
LeAnn Rimes - How Do I Live

40000th track: (05 Mar 2010)
Filter - White Like That

50000th track: (05 Feb 2011)
Saliva - Superstar

Generated on 27 Feb 2011
Get yours here

My most sought-after, and now found, favorite Film Scores:
Flowers in the Attic by Christopher Young
Cujo by Charles Bernstein
Nightmare on Elm Street by Charles Bernstein
Braveheart by James Horner
The Omen by Jerry Goldsmith
Poltergeist by Jerry Goldsmith
Carrie by Pino Donaggio
Edward Scissorhands by Danny Elfman
Interview with the Vampire by Elliot Goldenthal
Flatliners by James Newton Howard
Godfather 1 & 2 by John Williams
Schindlers' List by John Williams
Children of the Corn by Johnathan Elias
The Amityville Horror by Lalo Schifrin
No Mercy by Alan Silvestri
The Butterfly Effect
The Fly by Howard Shore
Terms of Endearment by Michael Gore
The music of Candyman by Phillip Glass
Requiem for a dream by Clint Mansell
Scarface by Giorgio Moroder
Tron Legacy by Daft Punk
Lone Wolf McQuaid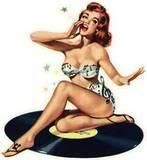 Lay beside me, tell me what they've done
Speak the words I wanna hear, to make my demons run
The door is locked now, but it's open if you're true
If you can understand the me, than I can understand the you

Lay beside me, under wicked sky
The black of day, dark of night, we share this paralyze
The door cracks open, but there's no sun shining through
Black heart scarring darker still, but there's no sun shining through
No, there's no sun shining through
No, there's no sun shining...

What I've felt, what I've known
Turn the pages, turn the stone
Behind the door, should I open it for you....

What I've felt, what I've known
Sick and tired, I stand alone
Could you be there, 'cause I'm the one who waits for you
Or are you unforgiven too?

Lay beside me, this won't hurt I swear
She loves me not, she loves me still, but she'll never love again
She lay beside me, But she'll be there when I'm gone
Black heart scarring darker still, yes she'll be there when I'm gone
Yes, she'll be there when I'm gone
Dead sure she'll be there...



Actividad reciente