Ohluuuhhh, 23, hombre, NoruegaVisto por última vez: Febrero 2015
6

8

4

3

2

scrobblings desde 5 Nov 2011
427 temas favoritos | 5 mensajes | 0 listas de temas |

392 notas

Feeds
| | | | | |
| --- | --- | --- | --- | --- |
| 1 | | | | |
| 2 | | | | |
| 3 | | | | |
| 4 | | | | |
| 5 | | | | |
| 6 | | | | |
| 7 | | | | |
| 8 | | | | |
| 9 | | | | |
| 10 | | | | |
| 11 | | | | |
| 12 | | | | |
| 13 | | | | |
| 14 | | | | |
| 15 | | | | |
| 16 | | | | |
| 17 | | | | |
| 18 | | | | |
| 19 | | | | |
| 20 | | | | |

Feeds
| | | | | | |
| --- | --- | --- | --- | --- | --- |
| 1 | | | | | |
| 2 | | | | | |
| 3 | | | | | |
| 4 | | | | | |
| 5 | | | | | |
| 6 | | | | | |
| 7 | | | | | |
| 8 | | | | | |
| 9 | | | | | |
| 10 | | | | | |
| 10 | | | | | |
| 10 | | | | | |
| 10 | | | | | |
| 14 | | | | | |
| 14 | | | | | |
| 16 | | | | | |
| 17 | | | | | |
| 18 | | | | | |
| 19 | | | | | |
| 19 | | | | | |
Conóceme
I made a new account because I wanted to restart my scrobbles and last.fm wouldn't let me~ But I still use that account for spotify listens and such, this is a more personal account I guess =D
In case you don't really care about my other account, I will go ahead and give you some of my info!
My name is Ole, I come from Norway and go to this border school-ish thing, with some of the most amazing people I've ever met =D
I love to make new friends, so if you want to chat, go ahead, the comment board is down below! But, DON'T send me a friend request without at least saying hi, if you forget this, you will not be added. (Not like you'll care enough to read this anyways)
Follow me on twitter!
https://twitter.com/#!/AshesOfAllHope
=)
Besides from music I like animés like... Fullmetal Alchemist, Fairy Tail, Blue Exorcist and Soul Eater. Plus many more, but they're my favourites so far!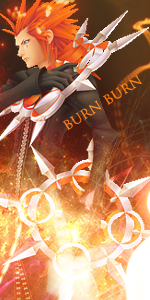 Bands/Artists I've seen live:
All Time Low
Arch Enemy
Architects
Aristillus
Audrey Horne x2
Avenged Sevenfold
Billy Talent
Blitz Kids
Buck Cherry
Bullet For My Valentine
Children Of Bodom
Corroded
Danko Jones
Dead By April
Disturbed
Ensiferum
Every Time I Die
Ghost
Glamour Of The Kill
Halestorm
In Flames x3
Karpe Diem
Ken Ring
Killswitch Engage
LostAlone
Machinae Supremacy
Maylene And The Sons Of Disaster
Mongo Ninja
My Chemical Romance
Papa Roach x2
Rise Against
Rise To Remain
Seether
Silver End
Silverstein
Social Suicide
Stone Sour
Touché Amoré
Triosphere
Trivium
We Are The Ocean
Wolves Like Us
Zebrahead
Actividad reciente
HighestHope actualizó su perfil.

Enero 2015

HighestHope se unió al grupo Connect Last.fm.

Julio 2014

HighestHope dejó una nota para NightHuntressXx .

Julio 2014

Ahora HighestHope y creativitea93 son amigos.

Julio 2014

HighestHope dejó una nota para Lacuna Coil .

Junio 2014

A HighestHope le interesó Hollywood Undead en John Dee.

Junio 2014

HighestHope dejó una nota para Senses Fail .

Marzo 2014

HighestHope dejó una nota para Senses Fail .

Marzo 2014

HighestHope dejó una nota en alguna parte, pero ha sido borrada desde entonces.

Marzo 2014

Ahora esnarelot y HighestHope son amigos.

Febrero 2014