Jinga, 42, mujer, Estados UnidosVisto por última vez: Enero 2013
7

2

5

8

scrobblings desde 1 Nov 2007
381 temas favoritos | 6 mensajes | 2 listas de temas |

341 notas

Feeds
| | | | | |
| --- | --- | --- | --- | --- |
| 1 | | | | |
| 2 | | | | |
| 3 | | | | |
| 4 | | | | |
| 5 | | | | |
| 6 | | | | |
| 7 | | | | |
| 8 | | | | |
| 9 | | | | |
| 10 | | | | |
| 11 | | | | |
| 12 | | | | |
| 13 | | | | |
| 14 | | | | |
| 15 | | | | |
| 16 | | | | |
| 16 | | | | |
| 18 | | | | |
| 19 | | | | |
| 20 | | | | |
| 20 | | | | |
| 22 | | | | |
| 23 | | | | |
| 24 | | | | |
| 24 | | | | |
| 24 | | | | |
| 27 | | | | |
| 28 | | | | |
| 29 | | | | |
| 29 | | | | |

Feeds
| | | | | | |
| --- | --- | --- | --- | --- | --- |
| 1 | | | | | |
| 2 | | | | | |
| 3 | | | | | |
| 4 | | | | | |
| 4 | | | | | |
| 6 | | | | | |
| 6 | | | | | |
| 8 | | | | | |
| 8 | | | | | |
| 8 | | | | | |
| 11 | | | | | |
| 11 | | | | | |
| 13 | | | | | |
| 13 | | | | | |
| 15 | | | | | |
| 15 | | | | | |
| 15 | | | | | |
| 15 | | | | | |
| 15 | | | | | |
| 15 | | | | | |
| 15 | | | | | |
| 15 | | | | | |
| 15 | | | | | |
| 24 | | | | | |
| 24 | | | | | |
| 24 | | | | | |
| 24 | | | | | |
| 24 | | | | | |
| 24 | | | | | |
| 24 | | | | | |
Conóceme
I'm the kind that raises the fist when it comes to underground music. I'm a former underground club promoter since 93 in the Hollywood/ Los Angeles area as well as a former internet dj. Let's just say that I miss the good ole days of sharing the underground to the masses.
Music flows within in my veins. The underground has been my life for so many years. Art, poetry, and music is my maiden, mother, and crone. My trinity. My heartbeat with every time signature every since I was little girl. So... I'm here on this site so that I could be able to touch the masses with a tune that hardly ever has any air time on the radio as well as learn from my friends on here on all types of music.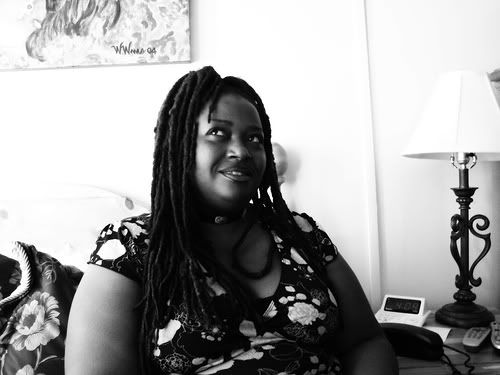 Plus...I'm here for the mere fact that I'm a music junky and I love to search for new music. But dont get me wrong. I will play some tracks that are well known and that I think are still hot till this day I will also be playing a wide range of different styles since I'm the kind of woman that likes to search for that sound that makes my ears tingle. I hope that I will create a magic carpet ride that will take you into a far and distant unchartered land. I also hope to create some cool friendships and to take a glymps into what moves your soul.