Jak, 28, hombre, Argentina
6brahmaporveinticuatro.blo…Visto por última vez: Noviembre 2014
4

8

6

9

4

scrobblings desde 25 Jul 2007
2.444 temas favoritos | 1 mensaje | 2 listas de temas |

98 notas

Feeds
| | | | | |
| --- | --- | --- | --- | --- |
| 1 | | | | |
| 2 | | | | |
| 3 | | | | |
| 4 | | | | |
| 5 | | | | |
| 6 | | | | |
| 7 | | | | |
| 8 | | | | |
| 9 | | | | |
| 10 | | | | |
| 11 | | | | |
| 12 | | | | |
| 13 | | | | |
| 14 | | | | |
| 15 | | | | |
| 16 | | | | |
| 17 | | | | |
| 18 | | | | |
| 19 | | | | |
| 20 | | | | |
| 21 | | | | |
| 21 | | | | |
| 23 | | | | |
| 24 | | | | |
| 25 | | | | |
| 26 | | | | |
| 27 | | | | |
| 28 | | | | |
| 29 | | | | |
| 30 | | | | |
| 31 | | | | |
| 32 | | | | |
| 33 | | | | |
| 34 | | | | |
| 35 | | | | |
| 36 | | | | |
| 37 | | | | |
| 38 | | | | |
| 39 | | | | |
| 40 | | | | |
| 41 | | | | |
| 42 | | | | |
| 43 | | | | |
| 44 | | | | |
| 45 | | | | |
| 46 | | | | |
| 46 | | | | |
| 46 | | | | |
| 49 | | | | |
| 50 | | | | |

Feeds
| | | | | | |
| --- | --- | --- | --- | --- | --- |
| 1 | | | | | |
| 2 | | | | | |
| 3 | | | | | |
| 3 | | | | | |
| 5 | | | | | |
| 6 | | | | | |
| 7 | | | | | |
| 8 | | | | | |
| 9 | | | | | |
| 10 | | | | | |
| 10 | | | | | |
| 12 | | | | | |
| 13 | | | | | |
| 14 | | | | | |
| 14 | | | | | |
| 16 | | | | | |
| 17 | | | | | |
| 18 | | | | | |
| 19 | | | | | |
| 19 | | | | | |
| 19 | | | | | |
| 22 | | | | | |
| 23 | | | | | |
| 24 | | | | | |
| 24 | | | | | |
| 26 | | | | | |
| 26 | | | | | |
| 28 | | | | | |
| 28 | | | | | |
| 28 | | | | | |
| 31 | | | | | |
| 31 | | | | | |
| 31 | | | | | |
| 31 | | | | | |
| 35 | | | | | |
| 35 | | | | | |
| 37 | | | | | |
| 38 | | | | | |
| 38 | | | | | |
| 38 | | | | | |
| 41 | | | | | |
| 41 | | | | | |
| 43 | | | | | |
| 43 | | | | | |
| 43 | | | | | |
| 46 | | | | | |
| 46 | | | | | |
| 46 | | | | | |
| 46 | | | | | |
| 50 | | | | | |
Conóceme
► There's nothing to need except the function to be ◄
LM
"I need someone to show me the things in life that I can't find."
"All the love gone bad turned my world to black.."
"I'll always miss her wherever she goes/ and I'll always need her more than she could/ ever need me"
" I never drink.......wine"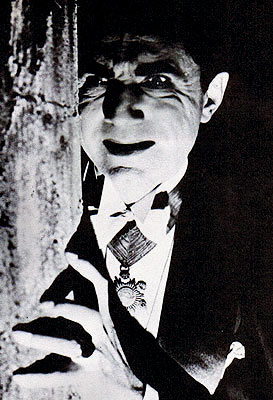 "
You begin saving the world by saving one person at a time; all else is grandiose romanticism or politics
"
"
The most merciful thing in the world, I think, is the inability of the human mind to correlate all its contents...
"
"
Music doesn't lie. If there is something to be changed in this world, then it can only happen through music.
"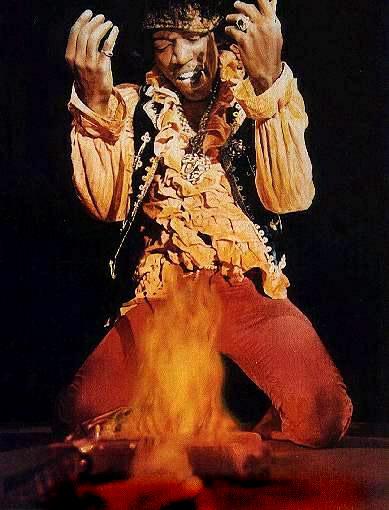 "
I'm interested in anything having to do with riots, disorder, chaos. Those activities that do not make sense
"
"
Choose Life. Choose a job. Choose a career. Choose a family.
Choose a fucking big television, choose washing machines, cars,
compact disc players and electrical tin openers. Choose good
health, low cholesterol, and dental insurance. Choose fixed
interest mortage repayments. Choose a starter home. Choose your
friends. Choose leisurewear and matching luggage. Choose a
three-piece suite on hire purchase in a range of fucking fabrics.
Choose DIY and wondering who the fuck you are on a Sunday morning.
Choose sitting on that couch watching mind-numbing, spirit-crushing
game shows, stuffing fucking junk food into your mouth. Choose
rotting away at the end of it all, pishing your last in a miserable
home, nothing more than an embarrassment to the selfish, fucked up
brats you spawned to replace yourself.

Choose your future.

Choose life.
"
Actividad reciente