Augustus Waters
Twitch.tv/TarthimVisto por última vez: Domingo por la noche
1

4

9

3

5

5

scrobblings desde 7 May 2009
312 temas favoritos | 0 mensajes | 0 listas de temas |

9 notas

Scrobbling desde
foobar2000
Ver más

Feeds
| | | | | |
| --- | --- | --- | --- | --- |
| 1 | | | | |
| 2 | | | | |
| 3 | | | | |
| 4 | | | | |
| 5 | | | | |
| 6 | | | | |
| 7 | | | | |
| 8 | | | | |
| 9 | | | | |
| 10 | | | | |
| 11 | | | | |
| 12 | | | | |
| 13 | | | | |
| 14 | | | | |
| 15 | | | | |

Feeds
Conóceme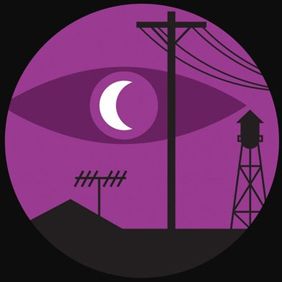 Breathe. It's over.

Haunted by the ghosts of those Bright Eyes.. <'3

The Devil and God are raging inside me
Jesus Christ. That's a pretty face.
The kind you'd find on someone I could save
And in my sea
She's the water
And when my ship is going down
She's my north wind
When I'm going south.. <3

Debris.
Self-medicates with drugs and alcohol..
(It's funny, how crazy that you make me feel sometimes)
Unless you have friends among fish
There'll still be no air to breathe
You could drink up the entire ocean


I'll still find someone to be everything we know that you'll never be
It took me almost 14 months to get to a point where I feel like I'm okay. I'm not as sad as I make myself believe sometimes.
------------------------------------------------------------------------------------------
2013, The year of firsts.
First Song: Spinvis - Limonadeglazen Wodka
01-01-2013, Welcome to Midnight.
01-02-2013, BEST CONCERT EVER HOLY SHITFUCK.
21-02-2013~24-02-2013,
ENGLAND!

❤
❤
❤
11-03-2013, Steven Wilson! [Postcard broke my heart again..]
18-03-2013,
If You Leave
releases!!
<33
03-04-2013,
Pledged for the new Blue album <3
07-04-2013,
Daughter
and Bear's Den. <3
18-04-2013, neverSHOUTnever and We Are The in Crowd!
18-04-2013,
Ivan Alan <3
07-05-2013, Splendid musical day. Haha <3
20-05-2013, The Start Of The Summer(:..<3
(The pure-reminder-of-what-happiness-feels-like-day)
21-05-2013, <3<3
01-06-2013, Infinite Jest (
The Start
)<3
05-07-2013, Remember Sunday Live. Screaming never felt this good.
25-07-2013, Holy. Shit. Amazeballs.
28-07-2013, VLIEGEN!!!!!!!!!!!!!!!!!!!!!!!!!!!!!!!!!!!!!!!!!! <3
06-08-2013, People aren't all bad. <33
20-08-2013,
SWAY!!!!
12-10-2013, Best. Gift. Ever. <3.
29-10-2013, Becoming 19 has never been this much fun.
-NOVEMBER CONCERT MONTH-
04-11-2013,
Daughter in Doornroosje
. So beautiful <3
16-11-2013, Tears during Chameleon Boy, Shouting during Light You Up, pure energy during Italian Radio. It's only after we've lost everything that we are free to do anything. Thank you thank you thank you.
18-11-2013,
DAUGHTER in Paradiso!
Best show so far. <3
21-11-2013, Hurts in Vredenburg Leidsche Rijn! <3 So much better than my highest expectations. Shit. <3
23-11-2013,
<3
Most important day ever...thank you <3 (Holy shit..)
29-11-2013,
Under the influence
2014, The year of new beginnings.
First Song: Conor Oberst - White Shoes
25-01-2014: Psilocybin.
WELL SHIT.
(The Devil and God are raging inside me)
09-02-2014,
Blackfield<3
24-02-2014~26-02-2014,
ENGLAND!

❤
❤
❤
(New tradition?)
27-02-2014, Psilocybin 2.0! - Outside Adventures!
07-03-2014, The Head and The Heart <3
16-04-2014, Walk off the Earth!
18-04-2014,
Sick Puppies
<3
14-07-2014, CONOR OBERST IN NIJMEGEN <3
15-07-2014, CONOR OBERST WITH NOE AAAAAAAAAAAAAAAAAAAAAAAAAAAAAAAAAAAAAAAAAAA
------------------------------------------------------------------------------------------
And then holding hands, and life was perfect <3
I was
so
sure, I was faulty. and not able to love
But then you crept up on me
While I was dreaming
Whispered
love
into my ear..

I really like that her favorite color's blue.
Even though mine is red, and I tell her she looks cute.
- Slowly trying to change her association patterns.
Aligning myself with good feelings so eventually I could have her
Just where I want her: as happy as can be.
And after a couple weeks, we enjoy our cup of tea

One of the positivities to being visually damaged is that people can sometimes forget you're even there, even when they are interacting with you. It's almost as if they're like: if there's no one really there there's nothing to be shy about.
That's why bullshit often drops away around damaged listeners, deep beliefs revealed, diary-type private reveries indulged out loud; and, listening, the beamy and bradykinetic boy gets to forge an interpersonal connection he knows
only he can truly feel
here.
.......
Something About Us.
Actividad reciente