Mark, 49, hombre, Reino Unido
Dont Worry, Be Happy!Visto por última vez: Enero 2014
3

6

4

9

scrobblings desde 22 Jun 2006
234 temas favoritos | 1 mensaje | 3 listas de temas |

130 notas

Feeds
| | | | | |
| --- | --- | --- | --- | --- |
| 1 | | | | |
| 2 | | | | |
| 3 | | | | |
| 4 | | | | |
| 5 | | | | |
| 6 | | | | |
| 7 | | | | |
| 8 | | | | |
| 9 | | | | |
| 10 | | | | |
| 11 | | | | |
| 12 | | | | |
| 13 | | | | |
| 13 | | | | |
| 15 | | | | |

Feeds
| | | | | | |
| --- | --- | --- | --- | --- | --- |
| 1 | | | | | |
| 2 | | | | | |
| 3 | | | | | |
| 4 | | | | | |
| 5 | | | | | |
| 6 | | | | | |
| 6 | | | | | |
| 8 | | | | | |
| 9 | | | | | |
| 9 | | | | | |
| 9 | | | | | |
| 12 | | | | | |
| 13 | | | | | |
| 14 | | | | | |
| 14 | | | | | |
Conóceme
Hi Everyone..
Being at LFM is going to be a bit difficult. All the best websites are blocked at work and my new abode doesn't have Internet access yet. Please feel free to leave a message and when I can get connected I'll reply. In the mean time, thanks for dropping by.
Don't you wish there was a knob on the TV to turn up the intelligence?
There's one marked 'Brightness,' but it doesn't work.
Computer games don't affect kids, I mean if Pac Man affected us as kids, we'd all be running around in darkened rooms, munching pills and listening to repetitive music.
My Avatar - For those who have a strange liking for my avatar!
It was taken in my half converted loft in the middle of November a couple of years ago and it was blumin' cold!!
The picture is really me and is one of many taken on that cold November evening, then superimposed on the back ground with the penguins. I took the pictures with my digital camera which was perched on a step ladder. I had to set the timer and jump over piles of building rubble, joists and bags of plaster, no easy task in the dark when your naked and you only have 10 seconds to do it in. The intention was to present it as a 'unique' Christmas card for my wife (now ex). I guess she wasn't impressed!. I'm a little bewildered that it has attracted so much attention..... and 'NO' I will not be releasing the other pictures..... and 'NO' I'm not gay either!. I have no problem with anyone being gay, it's just I am not... also, I will not be considering any kind of modeling job, private or otherwise!!
Disclaimer - No penguins were harmed during the making of this avatar!!
I'm Stuck in the 80's and loving it......
I tend to live in the past because most of my life is there!
I'm a 45 year old IT Manager and I want to be a magician when I grow up!!!
'Go on, pick a card. Any card, but, not that one!!'
I know the answer! The answer lies within the heart of all mankind! The answer is twelve? I think I'm in the wrong building......
'Clothes make the man. Naked people have little or no influence on society'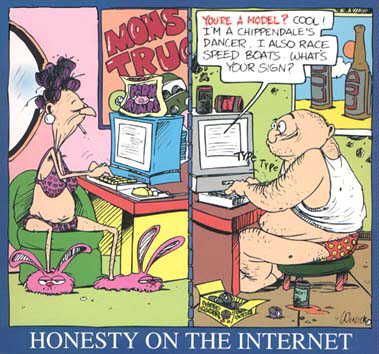 Actividad reciente
Ahora Fester64 y mpcandflacuser son amigos.

Enero 2014

Ahora Fester64 y samford4d son amigos.

Enero 2014

Ahora Fester64 y kelvinj son amigos.

Enero 2014