Rob, 25, hombre, Estados Unidos
Twitter.com/RealRobFuseVisto por última vez: Hace 2 horas
1

7

5

9

8

4

scrobblings desde 13 Oct 2008
241 temas favoritos | 151 mensajes | 2 listas de temas |

943 notas

Feeds
| | | | | |
| --- | --- | --- | --- | --- |
| 1 | | | | |
| 2 | | | | |
| 3 | | | | |
| 4 | | | | |
| 5 | | | | |
| 6 | | | | |
| 7 | | | | |
| 8 | | | | |
| 9 | | | | |
| 10 | | | | |
| 11 | | | | |
| 12 | | | | |
| 13 | | | | |
| 14 | | | | |
| 15 | | | | |
| 16 | | | | |
| 17 | | | | |
| 18 | | | | |
| 19 | | | | |
| 20 | | | | |
| 21 | | | | |
| 22 | | | | |
| 23 | | | | |
| 24 | | | | |
| 25 | | | | |
| 26 | | | | |
| 27 | | | | |
| 28 | | | | |
| 29 | | | | |
| 30 | | | | |
| 31 | | | | |
| 31 | | | | |
| 33 | | | | |
| 34 | | | | |
| 35 | | | | |
| 35 | | | | |
| 37 | | | | |
| 38 | | | | |
| 39 | | | | |
| 39 | | | | |
| 41 | | | | |
| 42 | | | | |
| 42 | | | | |
| 44 | | | | |
| 45 | | | | |
| 46 | | | | |
| 46 | | | | |
| 48 | | | | |
| 49 | | | | |
| 49 | | | | |

Feeds
| | | | | | |
| --- | --- | --- | --- | --- | --- |
| 1 | | | | | |
| 2 | | | | | |
| 3 | | | | | |
| 4 | | | | | |
| 5 | | | | | |
| 6 | | | | | |
| 7 | | | | | |
| 8 | | | | | |
| 9 | | | | | |
| 10 | | | | | |
| 11 | | | | | |
| 12 | | | | | |
| 13 | | | | | |
| 13 | | | | | |
| 15 | | | | | |
| 16 | | | | | |
| 16 | | | | | |
| 16 | | | | | |
| 19 | | | | | |
| 19 | | | | | |
| 21 | | | | | |
| 21 | | | | | |
| 21 | | | | | |
| 24 | | | | | |
| 24 | | | | | |
| 26 | | | | | |
| 26 | | | | | |
| 28 | | | | | |
| 28 | | | | | |
| 28 | | | | | |
| 28 | | | | | |
| 28 | | | | | |
| 28 | | | | | |
| 28 | | | | | |
| 35 | | | | | |
| 35 | | | | | |
| 35 | | | | | |
| 35 | | | | | |
| 39 | | | | | |
| 39 | | | | | |
| 39 | | | | | |
| 39 | | | | | |
| 39 | | | | | |
| 39 | | | | | |
| 45 | | | | | |
| 46 | | | | | |
| 46 | | | | | |
| 46 | | | | | |
| 46 | | | | | |
| 46 | | | | | |
Conóceme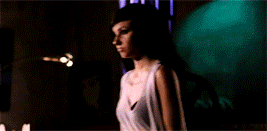 Hey, my name's Rob. Welcome to my Last.FM page. I'm a pretty down to Earth guy who loves an unfathomable amount of music genres. That's a good thing though. I'm always on a never-ending quest for fresh, new music, I'm never bored by a confined sound. I don't "hate" on certain music artists because it's popular. If I don't like the sound, I just don't listen. There is no point in spreading needless hate. Think of it this way, certain music artists are aimed at a certain demographic. If someone is aimed at kids and teen girls, why would you spend your time bashing them on the artist page? I know it might feel annoying to you that so many people like them, but it's just what it is, the mainstream. People in this society don't feel like looking for music. Whatever is on MTV is what people will love. The only way to change the culture is for people to introduce new music to the deaf ears of society. For me, I don't care if it's mainstream, as long as it sounds good. LIGHTS is my all time favorite music artist. I eat sleep and breathe LIGHTS. Other favorite bands/music artists right now are Ellie Goulding, Mankind is Obsolete, Grimes, The Naked and Famous, The Joy Formidable, Meg & Dia, Metric, Atlas Genius. And there's always my favorite local metal band Forgive The Fallen. Check them out and maybe support them too. I don't really listen to a lot of metal anymore, but they're still one of my favorites. Just a weird guy who loves music and loves to chill. Embrace the weird.
And now a random picture of LIGHTS.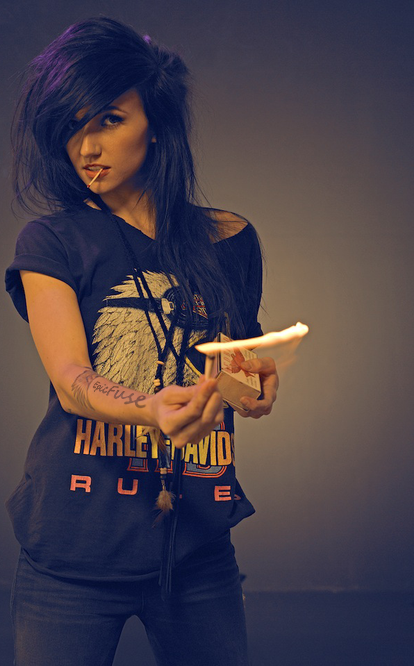 Without LIGHTS there is only darkness.
EpicFuse's top albums (quarter)
1. Lorde - The Love Club EP (249)
2. Lorde - Pure Heroine (204)
3. CHVRCHES - The Bones of What You Believe (Deluxe Version) (137)
4. Chairlift - Does You Inspire You (133)
5. Noonie Bao - I Am Noonie Bao (111)
6. Ellie Goulding - Halcyon Days (94)
7. The Neighbourhood - I Love You. (94)
8. Lorde - Tennis Court (83)
9. Yuna - Nocturnal (77)
10. Kyla La Grange - Ashes (74)
11. The Neighbourhood - I'm Sorry... (68)
12. Nikkfurie - Peines de Maures / Arc-en-ciel pour Daltoniens - The Instrumental Version (61)
13. Grouplove - Spreading Rumours (58)
14. Lights - Siberia (57)
15. Miley Cyrus - Can't Be Tamed (55)
Actividad reciente